4 Ways to Skyrocket Revenue in Your Wellness Company
Apr 25, 2017
The Get Ready to Skyrocket Revenue in Your Wellness Company blog overview noted that we know wellness providers are always looking to provide the best wellness programs possible to employees. As the corporate wellness industry continues to grow, leading wellness companies are keen to discover new ways to grow their revenue and find their competitive advantage and skyrocket revenue.
CORPORATE WELLNESS IS A GROWTH INDUSTRY
According to Corporate Wellness Services in the US: Market Research Report by IBIS World "The Corporate Wellness Services industry has experienced robust growth over the past five years. During the five years to 2020, industry revenue is forecast to exhibit strong growth. According to a 2012- 2013 Health Care Reform study by Willis, "a majority of businesses surveyed reported that they planned on expanding the scope of their wellness programs, which will provide opportunities for the industry over the next five years."
WHAT DEFINES THE
BEST

WELLNESS PROGRAMS?

By best, we mean wellness programs that are:
Engaging – programs that employees are excited about participating in. They are fun, unique and tailored to help employees achieve their individual health and wellbeing goals.
Innovative – programs that are more flexible and different than traditional programs and go beyond step challenges.
Measurable – with so much talk about wellness ROI vs. VOI, it can be difficult to decide what and how to measure; however, you need to measure something! Otherwise, how do you know if your programs help employees adjust their behavior and keep them committed to long term lifestyle changes. Clients want to know you are producing results.
Do you know the secret to growing your wellness company? We Can Help
THE 4 WAYS TO SKYROCKET
The skyrocketing revenues series will delve deeper into each of these topics over the coming weeks to help boost your wellness company's revenue:
IS SKYROCKETING GROWTH IN YOUR FUTURE?
CoreHealth helps wellness companies around the globe grow their business by enabling them to implement these tactics affordably and efficiently using its corporate wellness technology. Want to learn more?
Additional Resources You May Like
Check out these other great resources to help you grow your wellness revenue.
Pick your business:
ABOUT COREHEALTH TECHNOLOGIES
CoreHealth Technologies Inc. is the leading corporate wellness platform trusted by more than 1000 organizations, ranging from medium-sized businesses to Fortune 500 enterprises. At CoreHealth, we believe that developing the best employee wellness programs is all about giving wellness companies the right code, design and access to the latest innovations. With the most customization, integrations and reliability of any software in its class, CoreHealth's powerful platform lets users focus on growing great companies. For more information, explore the CoreHealth website.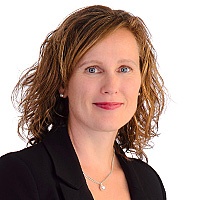 Cindy Danielson is CoreHealth's Marketing Maverick and team leader with a passion for connecting people and technology. In addition to marketing, she has experience as a Benefits Brokers, HR Professional and Project Manager. She loves sales and marketing process while leveraging systems such as Salesforce, Microsoft Dynamics CRM and HubSpot.