Skyrocket Revenue: Go Beyond the Ordinary Wellness Programs
May 31, 2017
In this blog, we highlight some unique products or services in the marketplace that could be a perfect complement to traditional wellness programs.
Offering wellness programs that are not as common can give you your competitive advantage in an industry that is constantly changing and evolving. Since traditional wellness programs typically only focus on employee's physical well-being, many providers may be missing out on opportunities to grow.
This is part 3 of the blog series: 4 Ways to Skyrocket Revenue in your Wellness Company.
Expanding Beyond the Physical
Challenges, health assessments, coaching, incentives etc. – we've heard it all before, especially if you're in the wellness industry. Often, traditional wellness programs aren't successful in changing people's behaviors, where the root of health and wellness success begins. With the evolution of wellness programs both employers and employees are now demanding more than just the next generic fitness activity. So how do you stand apart?
Fostering Healthy Lifestyles by Modernizing Employee Well-being
Organizations have begun adopting a more holistic approach to wellness that goes beyond preventative health measures and now include life management programs such as stress management, work-life balance and even spiritual health. Workforces are more diverse than ever and wellness programs that offer modern options allows employers to better meet the various needs of their employees. Programs that are more personalized are authentic and engaging for employees and will ultimately lead to higher rates of success when participants can choose programs that are best suited to them.
Go Beyond Traditional Wellness Programs
When it comes to happy and healthy employees, a full-scale approach where a program supports all facets of health and well-being can provide several benefits such as increased productivity, decreased absenteeism and decreased health care costs. And it doesn't stop there. Other positive effects can be a higher perceived value of the workplace and better retention levels of employees. Some popular examples are outlined in more detail below.
1. Mental & Emotional Health Programs
The good news about mental health is there continues to be an increase in awareness which is leading to a decrease in stigmas associated with mental health conditions. However, when it comes to mental health, many employers think that by offering counselling services via their employee assistance program they have all their bases covered when, in fact, there are many other additional mental health resources available.
One of the many challenges facing mental health treatment is identifying the health risk that causes the problem in the first place and then receiving proper treatment so that it can be improved upon. Did you know there are clinically-validated health screeners and mental health assessments that identify employees at risk of mental health? Once you identify the best areas to focus on, you can provide programs that can support employees overcome the hurdle they are experiencing. Check out this list of great screening resources (in Canada): http://www.ementalhealth.ca/index.php?m=surveyList
In the US, gov provides some helpful tools.
2. Mindfulness & Stress Management Programs
Activities that help foster and promote mindfulness are also proving to be highly beneficial and popular. Everyone has experienced stress and anxiety at some point in their lives, but not everyone knows how to deal with it effectively. By incorporating mindfulness activities into a wellness program employees can learn preventative measures and boost emotional wellness and awareness.
Mindfulness and stress management programs such as these help individuals learn the skills of gaining control over stress:
As a bonus, mindfulness also tends to be one of the easiest and cheapest ways to increase employee happiness.
3. Financial Wellness Programs
Financial wellness programs are gaining in popularity and traction with employees. There is often so much focus on physical well-being that organizations tend to overlook how much finances can stress out an employee and negatively impact their health. Employees are increasingly stressed out because they're worrying about student loan debt, putting their kids through college or when they'll be able to retire. If you aren't offering financial wellness programs already, it may be time to seek the assistance of an expert in providing financial wellness programs such as KOFE (Knowledge of Financial Education), a product of Consolidated Credit.
Top Financial Wellness Programs
| | |
| --- | --- |
| 1. KOFE (a CoreHealth network partner) | 11. Workplace Options |
| 2. Canopy Financial Wellness | 12. Kashable |
| 3. Edu(k)ate | 13. Live Healthy America |
| 4. Enrich | 14. Mapping Your Future Financial Solutions |
| 5. Financial Finesse | 15. My Secure Advantage |
| 6. Financial Fitness Group | 16. SmartDollar |
| 7. Fiscal Fitness Clubs of America | 17. SUM180 |
| 8. Four Seasons Financial Education | 18. Wellable |
| 9. Health Enhancement Systems | 19. HelloWallet |
| 10. Health Solutions LLC | 20. Workplace Options |
4. Nutrition Programs
Employees are what they eat! The importance of integrating a healthy diet into our everyday lives is vital to controlling health epidemics such as obesity, diabetes and heart disease. Hectic lifestyles and affordability however, can make adopting healthy eating habits challenging. By incorporating nutrition into wellness programs, employers can help employees lower their risk factors. Unique nutrition programs are leveraging technology and finding new ways to make changing what employees eat much more manageable and convenient.
Programs such as Nature's Food Solutions provide assistance by linking healthy foods online to the convenience and affordability of home delivery. Edamam, a central online database for nutrition analysis and diet-driven meal recommendations uses technology to make accessing healthy food simple. Instant access to recipes for a balanced diet can be viewed through their app.
5. Health Content
While health content is not unique, vendors such as Health Feed use algorithms to pull existing health and wellness content from search engines that are tailored to each employee's needs.
6. Expand Services Geographically
If you currently offer corporate wellness services to organizations in your local city or region only, you could broaden your horizons and offer services beyond your neighborhood without incurring the costs of a bricks and mortar building. With so many online tools and technologies available, you could easily offer online or telephonic services and programs that won't break the bank to do it.
Companies of all sizes are looking for wellness providers that can conveniently and efficiently reach their remote employees. Improve your competitive edge by offering flexible services that can cater to these types of companies. The right technology partner can make all the difference to easily accommodate multiple tools, locations, countries and languages.
These examples are only a few examples of ways you can build a holistic wellness program and stand out in the crowd. Multiple factors affect well-being. By taking social and physiological factors into consideration on top of physical health a program truly focuses on the whole person. A more holistic approach to behavior changes has the potential to show real results and commitment to a healthy lifestyle.
Ready to Find Out How Wellness Technology Can Help You Achieve A Holistic Approach?
Additional Resources You May Like
Check out these other great resources to help you grow your wellness revenue.
Pick your business:
About CoreHealth Technologies
CoreHealth Technologies Inc. is the leading corporate wellness platform trusted by more than 1000 organizations, ranging from medium-sized businesses to Fortune 500 enterprises. At CoreHealth, we believe that developing the best employee wellness programs is all about giving wellness companies that right code, design and access to the latest innovations. With the most customization, integrations and reliability of any software in its class, CoreHealth's powerful platform lets users focus on growing great companies. For more information, explore the CoreHealth website.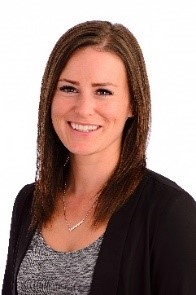 Andrea McLeod is CoreHealth's Sales and Marketing Magician who appreciates and promotes all aspects of a healthy lifestyle.