Solano County Recognized for Workplace Wellness and Financial Wellness Programs
Dec 4, 2018
Solano County wins the EAGLE award from the California State Association of Counties for their workplace wellness and financial wellness programs, powered by CoreHealth's corporate wellness technology.
Wellness Technology Played Crucial Role in Wellness Program Success
On October 23rd, Solano County won the EAGLE award or "Exemplary Achievement to Government Leadership and Enrichment" award from the California State Association of Counties - Excess Insurance Authority, recognizing the impact of their workplace wellness and financial wellness programs powered by CoreHealth's corporate wellness platform.
Read the full news release.
Solano County received the award for their innovative "Know Your Numbers" financial wellness campaign and their "Ergo Express" ergonomic injury prevention program, promoted through their wellness program and conducted by Risk Analysts.
Amazingly, Solano County's workers' compensation costs related to ergonomic injuries decreased from $478,380 during the first quarter of 2017 to $67,888 during the same three months of 2018.
Ergonomic injury costs decreased by over $410,000 in one year. The amount paid out in claims dropped from $205,000 to $4,000!
The sharp decrease is being credited to the implementation in May 2017 of the new Ergo Express program. Through Ergo Express, a check box form was created for a 15-minute visit during which the focus on adjusting office equipment and educating staff on the best posture to mitigate injuries due to repetitive tasks.

The Financial Wellness program includes a workplace online education forum that provides communications, educational resources and events to help with financial planning – and by doing so, releases stress. The "Knowing Your Numbers" campaign includes such areas as credit scores, interest rates and retirement formulas to Social Security, Medicare and emergency funding amounts.
Taking Advantage of Wellness Platform Tools to Create Engaging Programs
Lyta Hamm, Solano County's wellness coordinator credits a large part of their success to CoreHealth's corporate wellness software's features and functionality:
"Our wellness platform, My Well Site, was instrumental for conducting the "Know Your Numbers" financial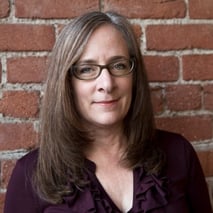 wellness promotion; we could not have been as successful or served as many employees as efficiently without it!" says Lyta Hamm, Wellness Coordinator for Solano County. "We were able to easily design and build a custom financial wellness challenge to target and track our specifically chosen financial behaviors. The health tip feature allowed us to design custom financial wellness tips from information provided by our community expert partners. The platform helped with the event portion of our promotion, with the calendar and event management feature efficiently facilitating the chore of coordinating the sign-ups for 25 sessions of financial education Lunch and Learns."
In May 2018, Solano County was also recognized by Kaiser Permanente's 2018 Wellness Ambassador awards program for their rockstar approach to employee wellness! Read the blog Solano County Recognized for Employee Wellness Program Success.
Additional Resources You May Like
Check out these other great resources to help you grow your wellness revenue.
Pick your business:

About CoreHealth Technologies
CoreHealth Technologies Inc. is the leading corporate wellness platform trusted by more than 1000 organizations, ranging from medium-sized businesses to Fortune 500 enterprises. At CoreHealth, we believe that developing the best employee wellness programs is all about giving wellness companies the right code, design and access to the latest innovations. With the most customization, integrations and reliability of any software in its class, CoreHealth's powerful platform lets users focus on growing great companies. For more information, explore the CoreHealth website.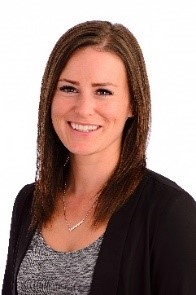 Andrea McLeod is CoreHealth's Sales and Marketing Magician who appreciates and promotes all aspects of a healthy lifestyle.