Wellness Platform Design Best Practices - For Website Administrators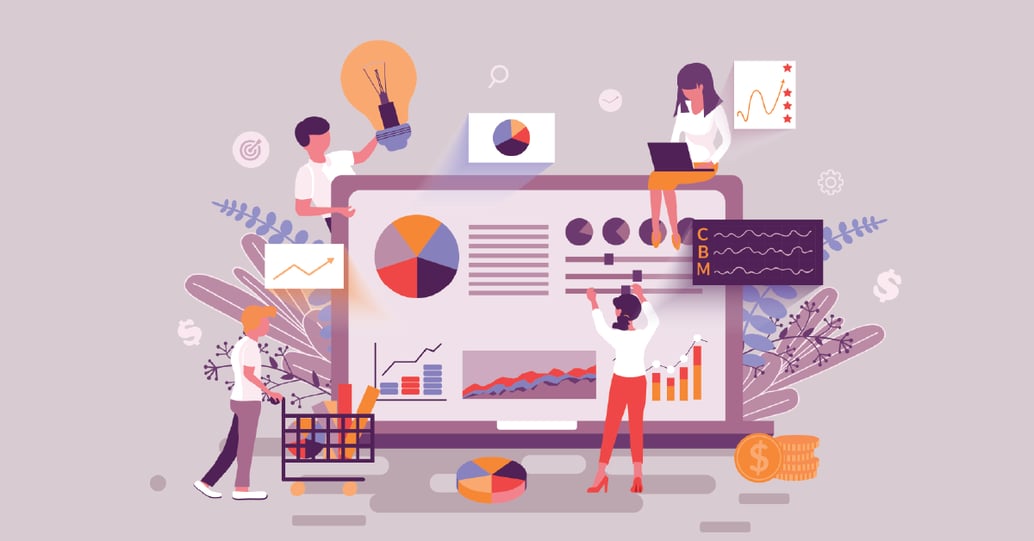 First impressions play a large part in your wellness program's success. The Wellness Platform Design Best Practices guide can help you with your employee engagement strategy.
In the world of technology, everyone is talking about a slick and high-tech look and feel – but what does that even mean? For wellness providers struggling to achieve higher employee engagement the answer may be in the visual appeal of your wellness program's website. The internet is swarming with poor website designs that miss both the technical and content mark, and the wellness industry is no exception.
First Impressions of a Wellness Platform
To polish your wellness platform, start by thinking about your target audience again. It can be easy to get caught up in the concept of your wellness program and forget about the end-user experience. A common mistake in website design is focusing on the target audience at the beginning and then forgetting about them at the end of the design phase.
Try to see your website with a fresh pair of eyes and from the perspective of a first-time end-user. First impressions can make a big impact on the level of employee engagement of your wellness program. Having a cohesive design that draws people in instead of pushing them away will help to keep the user interested and engaged, not overwhelmed or confused.
A user's attention span on a website page is only 10 seconds or 2 clicks.
The Role of Website Administrators and Customization
The right corporate wellness platform should give you the flexibility and versatility to enable you to have full design control with endless customization options. To fully benefit from your investment, it's important to design the platform so it's usable and attractive to end-users to keep them engaged and active with your programs. The look and feel of your wellness program should deliver an experience with a focus on usability and creativity. A fun, interesting and intuitive look and feel is essential to overall platform success.
Over our 13 years in business, CoreHealth has worked with countless organizations and has seen hundreds of employee wellness programs of all shapes and sizes. Based off our experience we've compiled a Wellness Platform Design Best Practices guide, a list of 8 website design recommendations based on tried and true wellness programs.
Our Wellness Platform Design Best Practices guide is an essential resource to give platform administrators the tools to ensure end-users keep logging in. Learn about strategies on how to make your program more appealing and easy to use as well as how to avoid common visual mistakes in the general design of your wellness platform.
The following topics are covered:
1. How to provide a clear call to action
Call to action buttons are arguably the most important part of your website. You want to be able to direct end-users to take a desired action and participate in improving their health. Learn how to design an effective CTA.
2. How to reduce clutter on the page
Page layout and the level of content on a page can will either help an end-user more easily interact with the platform or just as easily make them feel intimidated and overwhelmed.
3. Know your audience
Do you have a clear picture of what needs you'll be serving? Do you understand your target audience?
4. How to maintain page consistency
Being mindful of your page and content layout will make the end-user's experience more familiar and entice them to return.
5. How to establish a typographical hierarchy
Basic principles of how headers should be organized in a visual hierarchy.
6. Color Usage
Guidelines on suggested color use and best palette design rules.
7. Responsive Design
How to ensure you can engage users easily with mobile responsive content that can be viewed 'on the go.'
8. Accessibility
Strategies to ensure your website is accessible to the widest possible audience.
Questions?
If you have any questions or for more information on how we help companies deliver winning wellness programs contact us!
Additional Resources You May Like
Check out these other great resources to help you grow your wellness revenue.
About CoreHealth Technologies
CoreHealth Technologies Inc. is the leading corporate wellness platform trusted by wellness providers for more than 1000 organizations, ranging from medium-sized businesses to Fortune 500 enterprises. At CoreHealth, we believe that developing the best employee wellness programs is all about giving wellness companies the right code, design and access to the latest innovations. With the most customization, integrations and reliability of any software in its class, CoreHealth's powerful platform lets users focus on growing great companies. For more information, explore the CoreHealth website.