Skyrocket Revenue: A Wellness Company's Programs & Pricing
May 2, 2017
CoreHealth has worked with a variety of wellness providers and have paid close attention to what makes them successful. Here we share highlights of successful companies.
What Makes Wellness Companies Successful?
With over 10 years of experience, CoreHealth has worked with most every type of wellness provider. Whether these providers are a division of a larger company, such as an Insurer or Employee Assistance Program (EAP) provider or a corporate wellness company, they are a varied bunch in what they offer to clients. Some are highly profitable, some not so much. Some have even driven the price down so much, wellness has become a commodity.
Further to our introductory blog to the skyrocket revenue series, the first step to growing your company is to determine your business model which includes program offerings and how to price them.
After working with so many providers, we have seen trends and observed what makes them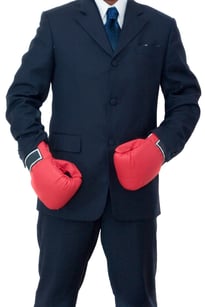 successful. After all, their success is our success since our corporate wellness technology powers their wellness programs.
Many newer companies in the space ask us for advice to help guide their program pricing. While we don't disclose our existing customers' pricing models, we still want to be able to provide guidelines that will help organizations (buyers or sellers) make good decisions.
Input from the Experts
As a wellness technology-only company that does not provide wellness services to customers, CoreHealth typically does not directly price wellness services.
With that in mind, we consulted with one of our partners Archetype Solutions Group who has been successful at rapidly growing their business model through their subsidiary wellness company WellNow. Due to its tremendous success, WellNow has since joined forces with a leading coaching company.
Both Archetype and CoreHealth share their collective insights to help providers promote and price programs competitively in the marketplace. For a detailed breakdown of wellness program offerings including costs, profit margins and typical pitfalls for companies download this Business Model and Revenue Calculator documents.
Common Wellness Offerings
The term wellness provider, in the context of this document, includes corporate wellness companies, insurers and their wellness divisions, health coaching companies, employee assistance providers, group benefits brokers and human resources consulting firms.
There are some key streams of services and programs that wellness providers typically offer as part of their business model:
Screening and Assessment Services
Wellness Coaching

Online, telephonic or in-person

Health and Wellness Challenges
Services

Strategic Advisory Services
Program Administration

Disease Management (intervention)

Diabetes
Obesity
Smoking cessation
Stress management
Eating and exercise habits

Lifestyle Management & Risk Reduction (prevention)
WELLNESS PROGRAM OFFERINGS
As noted above, here we focus on the following components of a full-service wellness program. Download the business model for further program and pricing details:
1. Program Administration and Design
Program Administration and Design is the time and effort expended by the account managers and the client services team (wellness coordinators and customer service) to design, implement, and service the wellness program.
2. Wellness Platform
Most wellness platforms will house everything associated with the wellness program including: health risk assessments (aka HRA), activity and tracker challenges, coaching modules, self-guided learning series, and educational materials – all of which may be integrated with activity apps.
Choosing the
right Corporate Wellness Technology Can Help You Grow!

3. Biometric Screenings
Wellness providers generally work with a network of biometric screening vendors for onsite and offsite lab and vital screenings. Vendor costs are usually dependent on the level of account management and onsite services offered by the vendor.

4. Wellness Coaching
There are several coaching options a company can offer. Coaching can range from lower-touch email and text coaching to higher-touch telephonic, onsite, and video coaching.
Traps of Unsuccessful Wellness Companies
While the average provider commands a high margin for their services, they do incur significant overhead and technology expenses. Below are some common pitfalls to consider:
Low Revenue, High Effort Clients: not all clients are built equally.
Fixed Payroll, Variable Client Utilization: providers whose coaching base is staffed by full-time employees may run into the issue of underutilization of their coaches.
Innovation Costs, No Sales: expenses can mount quickly for wellness companies if they do not carefully track and audit their operations.
Lead Time, No Sales: the need to be conscious of sales cannot be overstated, especially given that most clients wish to tie the start of their wellness program to their open enrollment.
Additional Resources You May Like
Check out these other great resources to help you grow your wellness revenue.
Pick your business:
ABOUT COREHEALTH TECHNOLOGIES
CoreHealth Technologies Inc. is the leading corporate wellness platform trusted by more than 1000 organizations, ranging from medium-sized businesses to Fortune 500 enterprises. At CoreHealth, we believe that developing the best employee wellness programs is all about giving wellness companies the right code, design and access to the latest innovations. With the most customization, integrations and reliability of any software in its class, CoreHealth's powerful platform lets users focus on growing great companies. For more information, explore the CoreHealth website.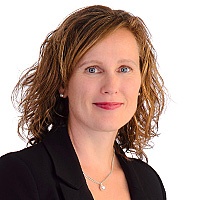 Cindy Danielson is CoreHealth's Marketing Maverick and team leader with a passion for connecting people and technology. In addition to marketing, she has experience as a Benefits Brokers, HR Professional and Project Manager. She loves sales and marketing process while leveraging systems such as Salesforce, Microsoft Dynamics CRM and HubSpot.