NEW Comprehensive Guide to Wellness Technology Available NOW
Jun 28, 2018
The options for corporate wellness technology have exploded over the last 5 years. We developed this detailed guide about everything you need to know about wellness management software.
There are so many available tools to help health and wellness specialists with program management, it can be overwhelming to navigate so we've got your back to educate you on your options.
CoreHealth has been around the 'technology block' longer than most technology vendors out there (since 2004 in fact!) so we know a thing or two about corporate wellness software and wanted to share the insights we have gained over the years.
What's included in the Guide?
This guide includes the following: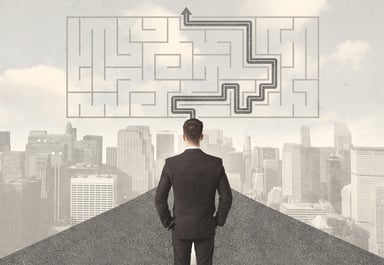 The 5 W's of Wellness Technology

What is Wellness Technology?
Why use it?
Who uses it?
When should I buy it?
Where can I buy it?

Features & Functionality
ROI and VOI of Wellness Technology
Researching and Evaluating
Costs
Implementation
Post Implementation
This Guide is Your One-Stop-Shop for Wellness Technology
In addition to delving into the details of each, helpful resources and tools are also available including:
Worksite Wellness 101 Wellness Guide for Benefits Brokers
The Get Started Guide for Community Health Systems starting out at delivering workplace wellness programs to local business
Powerpoint to help you sell wellness to c-suite
White paper about whether you should build or buy wellness technology
Insights into a wellness company's programs and pricing so you can pricing your programs competitively
Playbook for researching and evaluating wellness technology vendors
Wellness Technology RFP template
Sample agenda and demo script/flow for technology vendor demos
Evaluator Scorecard
plus so much more!
Check it out Now
Read all about it in our Comprehensive Guide to Wellness Technology and get answers to all the questions you have about wellness software.
Plus visit our workplace wellness blog for industry news and information.
ADDITIONAL RESOURCES YOU MAY LIKE
Check out these other great resources to help you grow your wellness revenue - pick your business and get started:
ABOUT COREHEALTH TECHNOLOGIES
CoreHealth Technologies Inc. is the leading corporate wellness platform trusted by more than 1000 organizations, ranging from medium-sized businesses to Fortune 500 enterprises. At CoreHealth, we believe that developing the best employee wellness programs is all about giving wellness companies the right code, design and access to the latest innovations. With the most customization, integrations and reliability of any software in its class, CoreHealth's powerful platform lets users focus on growing great companies. For more information, explore the CoreHealth website.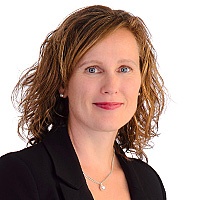 Cindy Danielson is CoreHealth's Marketing Maverick and team leader with a passion for connecting people and technology. In addition to marketing, she has experience as a Benefits Brokers, HR Professional and Project Manager. She loves sales and marketing process while leveraging systems such as Salesforce, Microsoft Dynamics CRM and HubSpot.