Skyrocket Revenue: FREE Toolkit to Promote & Market Your Corporate Wellness Company
May 10, 2018
For wellness program providers looking to grow your business - look no further! Check out these resources and tips to help you promote your business and download our Marketing Tactics Toolkit.
Our introductory blog Get Ready to Skyrocket Revenue in Your Wellness Company identified that there is a real opportunity for corporate wellness companies to ramp up promotion and marketing of their business.
While CoreHealth is first and foremost a wellness technology company – not marketing experts; we do know that wellness companies are often so busy doing what they do best – delivering kick-butt wellness programs – that sometimes marketing falls to the backburner.
This blog and our Marketing Tactics Toolkit download provides some ideas and resources to help you market and grow your corporate wellness company. Alternatively, doing a simple Google search will deliver countless marketing tools and resources.
ESTABLISH A MARKETING PLAN
A documented marketing plan helps you formulate a clear understanding of your objectives, target market, ideal customer and strategies to keep you on track.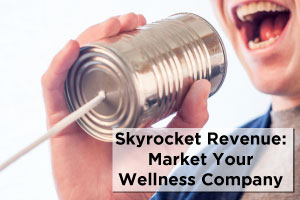 Do you have a professional, user friendly, easy to navigate and SEO-optimized website?
MARKETING TACTICS TO HELP YOUR WELLNESS COMPANY GROW
Depending on your size and marketing budget, you may pick and choose from one, some or all of the following marketing tactics:
Website - your website is the #1 marketing tool you have so make sure it provides a great user experience and is SEO-optimized so it will be found via search engines.
---
What is SEO?
Search engine optimization is a methodology of strategies, techniques and tactics used to increase the amount of visitors to a website by obtaining a high-ranking placement in the search results page of a search engine (SERP) — including Google, Bing, Yahoo and other search engines.
---
Blogs / Content Marketing – content is king! Regularly (e.g. weekly) produce blogs and/or content like white papers, cheat sheets and tools that are educational and helpful to your audience. Providing useful tools to your readers will help you develop a reputation of authority and be regarded as the workplace wellness expert you are! Plus, if content is correctly optimized on your website, you ranking on search engines will improve too.

Some 'masters' of content marketing are referenced in the Marketing Tactics Toolkit. Plus, marketing automation software vendors like HubSpot, Marketo, Pardot (to name a few) provide awesome resources to help you with content development – just sign up!
Social Media – There are so many networks to choose from so it's important to focus your time and effort in the areas that are most relevant for your audience. Most networks provide helpful analytics to help you measure performance.

As a corporate wellness provider, you are selling business-to-business (B2B); therefore, LinkedIn and Twitter are probably the best options for you.
A Facebook presence is still a good idea, even though their audience is geared towards business-to-consumer (B2C), as Facebook has the highest numbers of active users amongst social networks.
How would you rate your social media presence? Are you posting often enough? Check out our Marketing Tactics Toolkit download to discover resources for best practices and free online social media monitoring tools to help you manage your social networks.
Directory/Resource Lists – Listing your company on one or some industry-specific vendor lists can be very helpful. Some are free and others have a fee. The Marketing Tactics Toolkit provides a list of HR and Wellness-related vendor directories to get you started.
---
Quick Tip:
To assist you with SEO, make sure these listings link back to your website (a cost may apply). Relevancy is key, so try to pick resources that are of a higher quality as opposed to just any directory or resource list.
---
Advertising – if budget permits, display and pay-per-click advertising can be effective.

Display advertising (e.g. magazines, publications, etc.) can help you boost your company brand and message; however, it can be harder to measure results if you aren't set up correctly. Be selective about where you advertise and, ideally, pick options that you can track and measure.
Pay-per-click (aka PPC) advertising is another option beyond display advertising. PPC can be effective in helping you raise visibility to your website while you continue to boost your site's SEO rankings. Depending on the keywords you bid on, PPC can be more affordable than display and is easier to track and measure campaign performance.
Email drip marketing campaigns – regular email communications to your customers and ideal prospects is a great way to stay top of mind. Free or low cost tools like MailChimp and Constant Contact can help you with email marketing. If your emails are in HTML, then it's easy to track opens and link clicks. Alternatively, use a tool like Bananatag which enables you to track email clicks/opens with no HTML format required!
Awards – There are many to choose from but it's great to get your name out there and showcase the stellar work you do. It's always a win-win to nominate clients for these awards too - receive the recognition you both deserve!
Articles – writing content and articles for relevant publications is a great way to go. While it does take time to draft a great article, it's a great outlet to show your wellness expertise! Download the Marketing Tactics Toolkit for a list of common HR and/or wellness related publishers.
Press releases – Press releases are a great way to promote any newsworthy product or company announcements, customer successes or awards. If you haven't considered this as part of your marketing toolbox – the time could be now. Here are the top 10 reasons to send a press release.
Press release distribution services help you distribute to the masses and can assist with website search engine optimization. In most cases, services charge a fee; however, there are some free tools. Download the Marketing Tactics Toolkit for a list of free and paid press distribution services.
---
Quick Tip:
At minimum, if you don't use a press release distribution service, post news and announcements on your website. Remember, don't bury the release deep into the depths of your site – make it easy to find. Prospective companies want to know that you and your team are experienced, reputable and knowledgeable in your field.
---
Customer Case Studies – Showcase customer success! Present their challenges before you worked together, describe what they did and the results they got (by working with you). Potential customers want proof that you are great to work with and get results! Having strong (and recent) testimonials is a great way to build trust with your brand and your audience.

Conferences and Events - Establishing relationships with potential customers through networking face-to-face builds stronger, more meaningful relationships. Check out our Marketing Tactics Toolkit for a list of HR and/or Wellness related conferences.

Strategic Partnerships - Are there like-minded organizations or individuals that you could partner with to help you promote and sell? If not, seek them out.
Client Referral Program – can you provide a discount or incentive to existing clients that refer prospects to you? At minimum, ask existing clients if they know of any organizations that could benefit from your services? Sometimes all you need to do is ask!
Looking for more ideas?
75 Marketing Tactics Every Entrepreneur Should Know
TOOLS TO TRACK YOUR PROSPECTS AND CUSTOMERS
Last but not least, you need to track your prospect and customer information in a central place to help you stay organized and remind you of follow ups and tasks. A customer relationship management (CRM) system will do this for you and can assist you with marketing. There are so many to choose from – find one that suits your needs and budget. Check out G2Crowd to research CRMs and read user reviews. If budget is an issue, check out Hubspot's free CRM.
Promotion and marketing of your corporate wellness company is critical for long-term success. The digital age has made it easier to reach your audience on a regular basis, after all the Internet is on 24/7. Developing a sound marketing strategy can not only help promote your brand but can also make it easy for others to promote your business for you.
Additional Resources You May Like
Check out these other great resources to help you grow your wellness revenue.
Pick your business:
ABOUT COREHEALTH TECHNOLOGIES
CoreHealth Technologies Inc. is the leading corporate wellness platform trusted by more than 1000 organizations, ranging from medium-sized businesses to Fortune 500 enterprises. At CoreHealth, we believe that developing the best employee wellness programs is all about giving wellness companies the right code, design and access to the latest innovations. With the most customization, integrations and reliability of any software in its class, CoreHealth's powerful platform lets users focus on growing great companies. For more information, explore the CoreHealth website.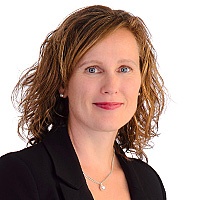 Cindy Danielson is CoreHealth's Marketing Maverick and team leader with a passion for connecting people and technology. In addition to marketing, she has experience as a Benefits Brokers, HR Professional and Project Manager. She loves sales and marketing process while leveraging systems such as Salesforce, Microsoft Dynamics CRM and HubSpot.