CoreHealth Software is Now Certified GMO Free!
Apr 1, 2017
CoreHealth Technologies, the leading provider in configurable wellness program software, is excited to announce new certification allowing the software to be labelled as free from GMO's or genetically modified organisms.
LEADING THE INDUSTRY WITH A GMO ADVANTAGE
In recent years, consumer spending has seen an increase in GMO free products. With the market shifting towards such products, CoreHealth Technologies is pioneering how software is delivered to meet consumer demand. It's expected that less progressive wellness technology providers will eventually "catch up" and begin offering a GMO free alternative to remain competitive.
"We see this as a win-win for our shareholders, customers and of course the health-minded end user. By offering a corporate wellness platform that is free from GMO's, CoreHealth Technologies continues to innovate and be an industry trend setter" states CEO and founder Anne Marie Kirby.
Of course, such changes aren't without challenges:
"An undertaking of this magnitude requires a complete re-write of our backend coding. There were aspects of the software we weren't sure would be compatible with the GMO-free regulatory standards. However, thanks to some creative collaboration within our software engineering team, we were able to find solutions and deliver a product that not only passes regulatory standards, but sets a high bar for other providers to strive for." – CTO Jeff Van Dyk
NOTHING GROWS AND EVOLVES WITHOUT CHANGE
Despite the optimism from CoreHealth Technologies, other technology providers have expressed a "wait and see" mentality, while a select few have outright condemned the move as placating irrational fears in the marketplace. The scientific community has long lauded GMO technology as safe in the midst of a growing hysteria amongst the public over fears of cancer, autism and even the mass death of bee colonies.
Whichever side is correct in the matter, CoreHealth is making a statement that is sure to cause ripples in the industry. An Account Manager at CoreHealth, who wished to remain anonymous, had the following to say: "At the end of the day, we are building a product that our customers demand and expect from us. We are continually hearing a narrative around being a more responsible technology provider in a landscape shifting towards environmental and personal health awareness. We have listened to the feedback and this is the first phase towards a paradigm shift in that direction."
Upon announcing the change, CoreHealth has seen a 4.20% increase in share values with financial experts calling the stocks 'bullish'.
P.S. April Fool's Day!


ABOUT COREHEALTH TECHNOLOGIES
CoreHealth Technologies Inc. is the leading corporate wellness platform trusted by more than 1000 organizations, ranging from medium-sized businesses to Fortune 500 enterprises. At CoreHealth, we believe that developing the best employee wellness programs is all about giving wellness companies the right code, design and access to the latest innovations. With the most customization, integrations and reliability of any software in its class, CoreHealth's powerful platform lets users focus on growing great companies. For more information, explore the CoreHealth website.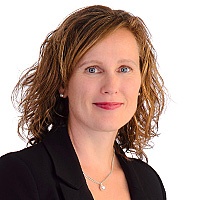 Cindy Danielson is CoreHealth's Marketing Maverick and team leader with a passion for connecting people and technology. In addition to marketing, she has experience as a Benefits Brokers, HR Professional and Project Manager. She loves sales and marketing process while leveraging systems such as Salesforce, Microsoft Dynamics CRM and HubSpot.