Corporate Wellness Programs and the Power of SaaS Technology
Oct 10, 2017
When you think of corporate wellness companies and technology, you probably think of Fit Bit and other devices. Discover how software as a service (aka SaaS) helps wellness programs too.
And while wellness programs may seem low-tech to an outsider, ever-increasing competition is motivating vendors to improve their products and continually roll out better offerings. It turns out that today's most effective worksite wellness programs are not powered by genius wellness incentives, lively wellness challenges and effective marketing campaigns, but by one thing that encompasses all of it: wellness management software.
How SaaS Helps Your Wellness Program
Customized wellness software and portals are what enable effective, modern corporate wellness programs to thrive. Specifically, software as a service (SaaS), which connects cloud-based users over the internet, and has become the mainstream way of implementing corporate wellness. And, branching off of SaaS, is the even more up-to-the-minute PaaS, or Platform as a Service. PaaS provides a platform allowing customers to develop, run, and manage applications. Today we're looking at this next-generation category of cloud computing services to see how it's benefiting the wellness industry right now.
SaaS increases employee engagement. One of the most challenging aspects of delivering a quality wellness program is motivating employees to participate. Technology can help boost engagement, and SaaS elevates it one step further: software is designed from the ground up to support large numbers of unique customizations compared to in-house systems, which are built for a specific time and purpose.
Companies no longer have to build their supporting technology from scratch. This was an expensive, time-consuming activity and a challenge for most wellness companies. With SaaS platforms, leading wellness providers are able to quickly create and deploy new wellness tools to their customers with little risk and outlay.
It's fast and flexible. Thanks to SaaS and PaaS, long, drawn-out software development processes are a thing of the past. Today, businesses customize existing software for its company's needs. With many SaaS systems, wellness coordinators only have to check security credentials and give a nod of approval.
It takes fewer people. As one of the many business that relies on a virtual office, having SaaS software is the only way we manage each of our departments: sales, marketing, development, accounting and more – from anywhere in the world. Without it, we would need a much larger IT team.
Change on a dime. SaaS and PaaS give corporations the luxury of easily trying out new software because they are quick to implement, easy to tailor and require minimal upfront cost. The price model is perfect because it quite often shares the risk - you only pay for what you use. If you don't like it, no problem. Find a new vendor and transfer quickly. Another benefit? Because vendors rely on the latest and greatest software, you will benefit from constantly having cutting-edge technology.
Interested in learning more on how customized wellness software can help your wellness program excel? Contact us today!
This blog post was based on this article in Forbes by CoreHealth Technologies CEO Anne Marie Kirby.
About CoreHealth Technologies
CoreHealth Technologies Inc. is the leading corporate wellness platform trusted by wellness providers for more than 1000 organizations, ranging from medium-sized businesses to Fortune 500 enterprises. At CoreHealth, we believe that developing the best employee wellness programs is all about giving wellness companies the right code, design and access to the latest innovations. With the most customization, integrations and reliability of any software in its class, CoreHealth's powerful platform lets users focus on growing great companies. For more information, explore the CoreHealth website.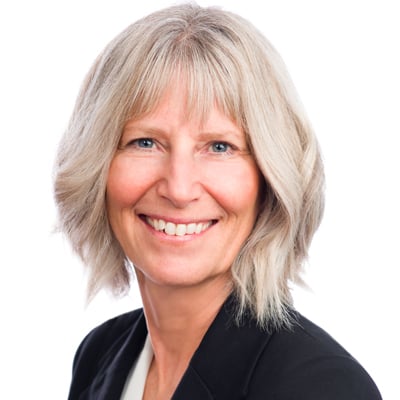 Anne-Marie Kirby is the Founder and Managing Director of CoreHealth Technologies. Recognized as a leading female entrepreneur by national awards panels, Anne Marie has been at the forefront of health and wellness innovation -- leading the team in developing sophisticated corporate wellness technology that empowers the wellness innovators of tomorrow.