Successful Employee Wellness Program Examples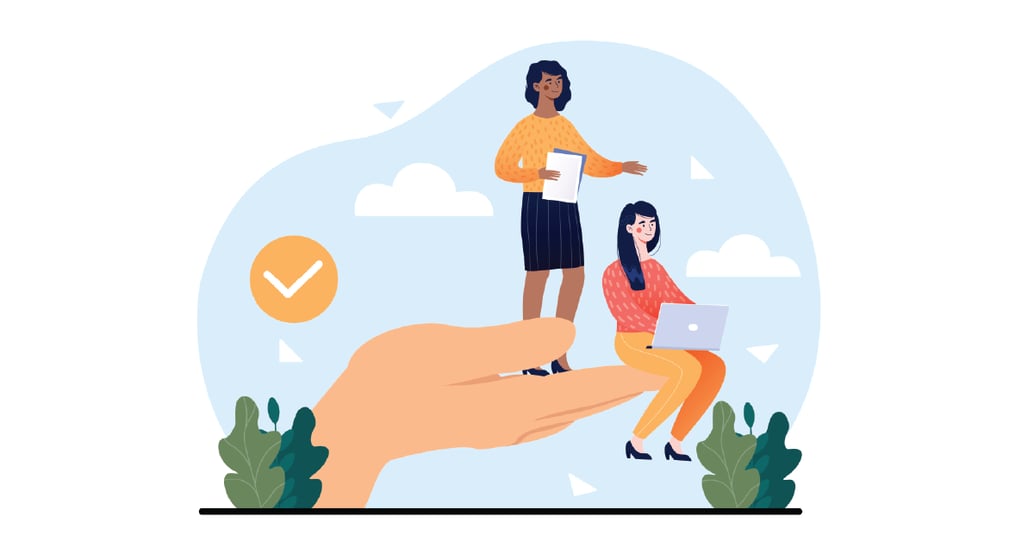 Employee wellness programs matter – they facilitate improved employee health, comradery and engagement within an organization. Discover 3 successful wellness programs.
Regardless of your budget, or whether you're a wellness coordinator, HR professional or just trying to make your employees a happy and healthy workforce, employee wellness programs can make a difference.
One of the best ways to develop successful wellness programs is learning from those that have been successful.
Here we share 3 wellness program examples from our customers.
1. Global Activity Challenge & Community Giving
Large global organizations that want to encourage a healthy lifestyle are faced with the challenge of engaging a workforce spread across multiple offices around the world. Finding a way to motivate employees across different cultural, and language dimensions can add to that challenge.
A global health care organization wanted to foster a culture of health and support employees towards a common goal of achieving a healthier lifestyle. However, the organizations leadership knew that to be successful, they needed to engage their global workforce and provide incentives that aligned with company and employee values.
So, they asked employees what their interests were and identified the following:
More opportunities to give back to the community through charitable activity.
Develop and maintain stronger connections with their colleagues around the globe.
Empower employees to take an active role in their own health.
Once leadership understood their priorities they designed an activity challenge that aligned with these objectives.
They used CoreHealth's employee wellness portal to tailor a global wellness challenge that engaged employees in all 25 global locations through a fun and friendly competition. As each team reached 'virtual' offices, the company donated to Unicef's Ecuador Earthquake fund. Team and individual prizes were also given to the charity of a team's choice.
"I thought its impact went way beyond my expectations - my team was quite competitive, and it meant we were able to talk to our new colleagues in Miami about stuff that was non-work related and we could therefore find out more about them. Everyone inspired each other. Please do it again!"
Participant Feedback from Copenhagen
This successful wellness program is a great example of how a workforce spread around the world can still become a community all working together towards a common goal of fitness and helping a good cause. No matter what the barriers are there are always solutions to getting people motivated to become healthier.
2. Government & Celebrity Support to Reverse Obesity Trend
In 2004, the State of Louisiana topped the charts as the US' most obese state. The governor's council on physical fitness created the Lighten Up Louisiana program to reverse the obesity trend. More than 100,000 Louisianans participated and signed up for walking challenges, tracked nutrition and hydration and reported weight change on the CoreHealth platform. Louisiana is no longer the US' most obese state and was one of the few states recognized for making a significant improvement in health of its citizens.
3. Coaching Programs - Life Skills for Success
Health coaching plays an important part in the success of an employee wellness program. A multi-faceted wellness program typically offers a coaching program that has participant's complete tasks such as reading articles, completing forms and setting personal goals. Programs can be completely self-directed or coach directed.
A robust coaching program relies on technology to communicate, schedule and motivate participants as they progress through the program. A great example of a coaching program was developed by renowned wellness thought leader Dee Edington, author and founder of Edington & Associates and the University of Michigan Health Management Research Center. He selected CoreHealth to build the Life Skills for Success program using CoreHealth's coaching functionality.
Life Skills for Success is a set of engaging online segments that are designed to help employees live their best life – full of vitality and well-being.
Participants can choose to:
Become more resilient
Build stronger self-leadership
Embrace change
Better understand healthy decision-making
Participants decide how to use these science-based, interactive tools to make the biggest impact in their own work and personal life.
Here is an example of the type of program that can be built on CoreHealth's coaching module using Dee Edington's 4 Pillars of Success.
Other Employee Wellness Programs
There are so many resources with examples already on the internet, let's not recreate the wheel. Check out SnackNations list of employee wellness program examples that you can easily implement at your office.
No matter what employee wellness program you decide to implement, using an employee wellness portal can make administration and communication easy. If you're considering starting a wellness program for the first time, wellness challenges can be a great place to start.
Contact CoreHealth to get a catalog of our 40+ themed wellness challenges that cover everything from physical activity, mental health to financial wellness.
About CoreHealth Technologies
CoreHealth Technologies Inc. is the leading corporate wellness platform trusted by more than 1000 organizations, ranging from medium-sized businesses to Fortune 500 enterprises. At CoreHealth, we believe that developing the best employee wellness programs is all about giving wellness companies the right code, design and access to the latest innovations. With the most customization, integrations and reliability of any software in its class, CoreHealth's powerful platform lets users focus on growing great companies. For more information, explore the CoreHealth website.