Top Providers of Employee Wellness Programs in Florida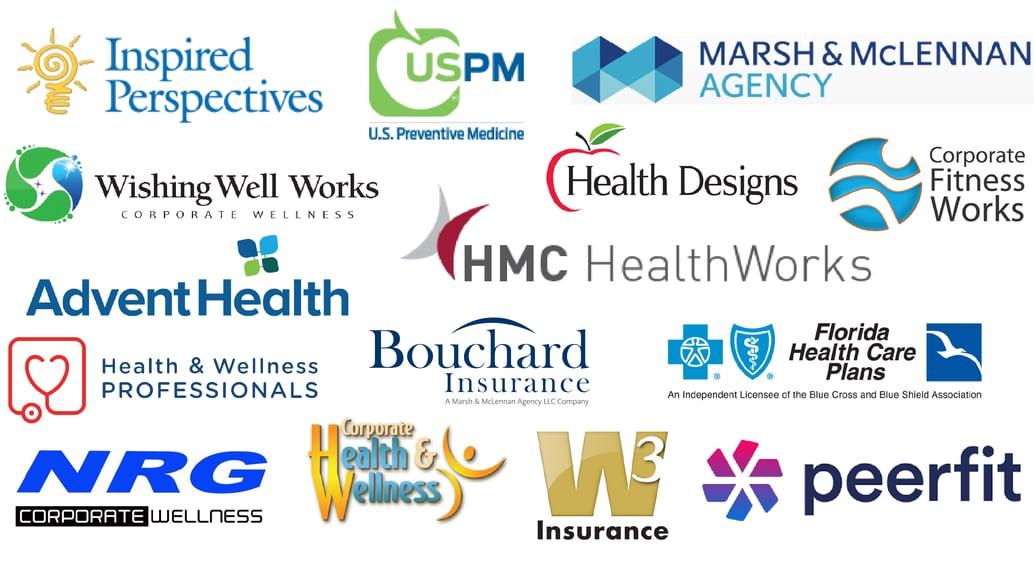 These leading Florida-based corporate wellness service providers assist employers with the design and delivery of their employee wellness programs in Florida and beyond. Updated: Dec 2019.
CoreHealth is the wellness technology vendor for global wellness providers, including corporate wellness companies, insurers and brokers providing wellness services, and consolidated some of the larger Florida-based providers that offer comprehensive workplace health and wellness services to clients (some of which are our customers). Each has their own unique programs and services so please contact each provider directly using the links below to learn more.
Also, check out our other listings of providers in Kentucky and Tennessee.
The descriptions are excerpts from their company LinkedIn page or corporate websites and are listed in alphabetical order:
AdventHealth
At AdventHealth, they believe in and practice whole-person health, mind, body, and spirit. Their Certified Corporate Wellness Specialists will work collaboratively with you to create customized, well-being programs that result in sustainable cultures of health. Choose from a variety of programs, including evidence-based behavior change programs, health and well-being classes, group fitness classes, chair massages, registered dietician consultations, biometrics screenings, and much more. AdventHealth looks forward to partnering with you to create a workplace that is not only healthy but thrives!
Location: Orlando, FL
Bouchard Insurance
Bouchard Insurance's dedicated team of employee benefits consultants will help your staff navigate through your entire benefits process. From enrollment to advocacy, their team will deliver a first-class experience for your employees. Wellness programming is also included in their services:
Coordinating individual Health Risk Assessment (HRA) with biometric screenings
Creating health promotion and behavior change incentives
Coordinating consistent education programs and/or subsequent screening activities
Providing assistance in identifying outside wellness resources
Coordinating a yearly health fair
Location: Clearwater, FL
Corporate Fitness Works
Corporate Fitness Works designs inspiring and engaging wellness and fitness programming. Their corporate wellness programs and services are centered around education, building awareness, and the implementation of innovative solutions that motivate behavior change. Their wellness professionals are committed to inspiring healthy behavior change by designing and implementing wellness programs that meet people where they are and keep helping them change behavior. Corporate Fitness Works builds awareness to help individuals realize the need for change, then educates and provides support on how to make that change. Their programs motivate and help nurture lifelong health habits, and we reward and recognize success.
Wellness programs and services include:
Health fairs and screenings including flu shots

Health Risk Assessments

Wellness workshops and presentations

Event coordination and outreach

Collaborative programs with health partners

Weight management and behavior change programs

Physical activity campaigns and total population strategies
Location: St. Petersburg, FL
Corporate Health & Wellness
Corporate Health & Wellness creates and offers "snap-on" solutions to compliment your benefits package to make it more superior. We are creating a new paradigm shift in benefits to educate and assist the workforce on becoming more efficient consumers by making the experience enjoyable and the products more effective.
They offer Concierge Health-Advocacy Services, Virtual Medical Practice and Preventative Health Solutions and integrate these core services together in what they call they "Complete Care Solution".
Location: Pompano Beach, FL
Florida Health Care Plans
Florida Health Care Plans (FHCP) Wellness Program includes a team of certified professional wellness program managers, dedicated to working directly with their large employer groups to design and implement customized worksite wellness programs for their employees. The FHCP integrated approach to employee health, well-being and engagement is based on Education and Accessibility and brings together an outstanding medical staff, comprehensive care management, a range of wellness offerings and more. Preventative medicine, screenings, and healthy lifestyle changes are the foundation of how they encourage their members to take control of their health and well-being. Healthy lifestyles are the best practice of preventative medicine there is.
Available Programs and Services Include (but are not limited to):
Guidance and Experience
Customized Wellness Programming
Wellness Workshops
Private Online Lifestyle Assessments
Onsite Biometric Screening Events
Onsite Individual Coaching
Group Aggregate Reporting
Community Events
Comprehensive Health Management and Education Programming Available
Assist in Employee Wellness Event Planning
On-Site Flu Shot Clinics
Online Wellness Portal
Modifiable Monthly Employee Wellness Newsletters
Fun Challenges
Location: Holly Hill, FL
Health & Wellness Professionals
Health & Wellness Professionals provide quality, professional, and cost-effective wellness services, drug testing, and alcohol testing. Through those services they aim to enact behavior change, help prevent serious illnesses, and enrich the well-being of those who participant. They are dedicated to bringing health and wellness to our customers and spreading the idea of prevention. Specialties include: Drug Screening Collections- DOT + Non DOT, Corporate Wellness Screenings, Breath Alcohol Collections- DOT + Non DOT, and Wellness Programs including health risk assessments and lunch and learns.
Location: Clearwater, FL
Health Designs
Health Designs offers award-winning comprehensive wellness services that enhance the health, well-being and productivity of your employees while improving your bottom line and include the following services:
Wellness Assessments - measures a participant's lifestyle behaviors providing organizational insights as to the greatest impact on claim costs and productivity. Specific features include physical activity, nutrition, stress, vehicle safety, alcohol and tobacco use, as well as readiness to change.
Biometric Screenings - convenient onsite or offsite Biometric Screenings provide the highest participation in gathering a population's total health risk and profile. Screenings include total cholesterol, HDL, LDL, Triglycerides, Glucose, Blood Pressure and BMI. Optional Lipid Panel includes LDL and Triglycerides.
Consulting & Education - from developing your wellness committee and workplace programming to supporting your staff and executing a comprehensive multi-location wellness initiative, their highly credentialed health professionals will create a program that engages your workforce and fits your organizational needs and budget.
Workshops - introduce awareness as well as accountability with engaging wellness workshops coupled with face-to-face health coaching. We have the expertise and flexibility to deliver these onsite, virtually, as well as on-demand based on your unique workplace environment and culture. Participants learn about relevant health topics and are supported with one-on-one guidance for goal setting and lifestyle improvements.
Coaching - an onsite health coach not only builds and implements an initiative to promote a healthy environment, individual well-being, and overall goals of the organization, they also provide face-to-face health coaching that supports individual goal setting and sustained behavior change. Supported by a team of health and wellness experts along with additional resources, your great fit HD CoreCoach will deliver Intrinsic Health Coaching and engage participants in health improvement goals, building accountability and providing feedback and encouragement.
Reporting & Technology - return on investment – lowering healthcare costs, reducing absenteeism and preventing workplace-related disability – is important. But, more and more top-performing companies realize that an effective wellness program does more than just improve the income statement, it creates value for employees, customers, and all other stakeholders. Committed to delivering robust data and reporting, providing ROI and VOI, as well as tracking progress and improvements in overall participation and engagement in the programs we provide.
Location: Ponte Vedra Beach, FL
HMC Healthworks
HMC HealthWorks is a 42-year healthcare industry veteran whose clinically-integrated models of care have helped plan sponsors reduce healthcare costs and improved the health and wellbeing of more than 1 million participants. They recognize each client requires different approaches to cost containment and population health needs, which is why they deliver programs tailored to your existing plans with solid and many-years-of-proof engagement success rates.
Their program offerings include chronic care management, behavioral health, wellness, EAP/Work Life programs and Pharmacy Benefit Management. They identify key health issues and areas of cost improvement when plan sponsors and their participants engage in they clinically-integrated models of care programs. With their data mining capabilities and best practices in utilization management, their organization generates critical insight to continually improve healthcare management for clients.
Location: Jupiter, FL
Inspired Perspectives
Inspired Perspectives mission is to improve business performance by empowering employees to live more purposeful, happier lives that optimize vitality, inside and outside of the job by combining engaging content with comprehensive solutions. To promote and reinforce behavior change for health and happiness improvement, people need to be emotionally motivated, have realistic goals, tools to help them achieve and commitment to continue action. The best programs are planned around the people they are meant for. Inspired Perspectives will strategically plan your program then tailor the messaging to support your specific goals.
Location: Jacksonville, FL
Marsh & McLennan Agency
Marsh & McLennan Agency's wellness program provides customized, hands-on solutions to a wide array of businesses. Instead of an out-of-the-box, one-size-fits-all plan, their clients enjoy programs tailored to fit their employees, industry and size. Their wellness program is not a turnkey solution to be handed over; their team will continue to work with you, providing facilitation, implementation and project management. If your employees are your most valuable resource, this program will improve the quality of life for your company and your employees.
Marsh & McLennan Agency's Wellness program utilizes best practices and is tailored to each client's needs. The programs include:
Facilitation & Implementation of all programs
Vendor Sourcing & Management
Health Fairs & Health Screenings
Company Wide Contests & Challenges
Customized Lunch and Learns
Incentive Programs
Carrier Partnership
Location: Miami, FL
NRG Corporate Wellness
NRG Corporate Wellness Programs deliver cost effective outcomes by providing comprehensive wellness programs that enhance productivity by strengthening corporate culture and shifting unhealthy employee lifestyles and behaviors. NRG Corporate Wellness implements on-site wellness services. NRG has been very successful in getting employees of preventable medications. We are experts in long-term employee engagement. NRG Corporate Wellness will develop a complete wellness program customized for your company's needs.
Services include:
CampNRG on-site large group training

NRG Yoga

NRG Meditation

NRG Bootcamps

Seminars on healthy lifestyles, which include smoothie demos, cooking demos, stretching protocols, shopping trips and more

Team building
NRG Corporate Wellness was instrumental in building wellness programs at Humana Health's Miramar location and The City of Miami Beach and others. NRG's wellness programs have been named in the South Florida Business Journal's Healthiest Employer Awards Top 10 Healthiest Companies three times.

Location: Fort Lauderdale, FL
Peerfit
Peerfit connects employers, brokers and insurance carriers to local fitness experiences and wellness services. Let's redefine wellness, together.
Specialties: Gym Member Retention, Technology, Mobile Health, Worksite Wellness, Wellness, Work-Life Balance, Workout, Workout Subscription, Fitness, Fitness Subscription, Health Subscription, Health, HealthTech, Health Insurance, Wellness Program, Wellness Programs, Workplace Wellness, Fitness Program, and Health Program
Location: Tampa, FL
U.S. Preventive Medicine
U.S. Preventive Medicine (USPM) uses a consultative approach, they help organizations power up their company culture with engagement and health care strategies based on the clinical science of preventive medicine.
The company has developed The Preventive Plan®, an innovative health management program that is based on the clinical science of preventive medicine: primary (wellness and health promotion to keep healthy people healthy), secondary (screening for earlier detection/diagnosis) and tertiary (early evidence-based treatment to reduce complications and disability).
USPM Members are empowered with high-tech tools and high-touch support to help them make healthy choices, healthy habits, and behavioral changes for life.
USPM's suite of services will empower you to achieve better health across your organization as well as lower costs:
Customized wellness portal with incentive programming, nutrition and wellness information and more
Health and Wellbeing Assessment (HWA)
Labs and biometrics screening
Health Coaches
Care Managers
Reporting & Analytics
Location: Jacksonville, FL
W3 Insurance/Wallace Welch & Willingham
Wallace Welch & Willingham is an independent insurance agency that provides wellness education,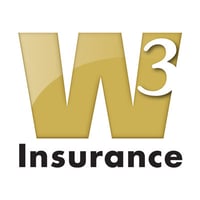 programs and resources to help you plan and implement a comprehensive wellness program to help keep your employees healthy and productive.
W3's worksite wellness programs can include:
Branded wellness newsletters
Education programs
Wellness coaching
Full-service wellness programs
Smoking cessation
Exercise and nutritional programs
Incentive programs
Health risk assessments (HRAs)
Location: Saint Petersburg, FL
Wishing Well Works
Wishing Well Works is a full-service health education company providing on-site comprehensive programs to businesses, organizations, and municipalities interested in developing employee wellness programs. They work with individuals who have a health goal such as weight loss, work-life balance, or quitting smoking by providing seminars, health education series, individualized health coaching, personal training, webinars, and corporate challenges.
Location: Tampa, FL
Not on our List?
We are sorry if we missed you. Please email marketing@corehealth.global and we would be happy to consider adding you.
Your Wellness Technology Partner
CoreHealth helps leading wellness providers design, deliver and administer their wellness solutions for corporate clients using our wellness management software. We would be excited to power your programs!
About CoreHealth Technologies
CoreHealth Technologies Inc. is a leading all-in-one corporate wellness platform trusted by wellness providers to power their health and wellbeing programs for 3+ million employees worldwide. At CoreHealth, we believe that developing the best employee wellness programs is all about giving providers the right code, design and access to best-in-class innovations. With the most customization, integrations and reliability of any software in its class, CoreHealth's powerful platform lets users focus on growing great wellness companies. For more information, visit the CoreHealth website or visit our YouTube Channel.