Top Providers of Corporate Wellness Programs in Kentucky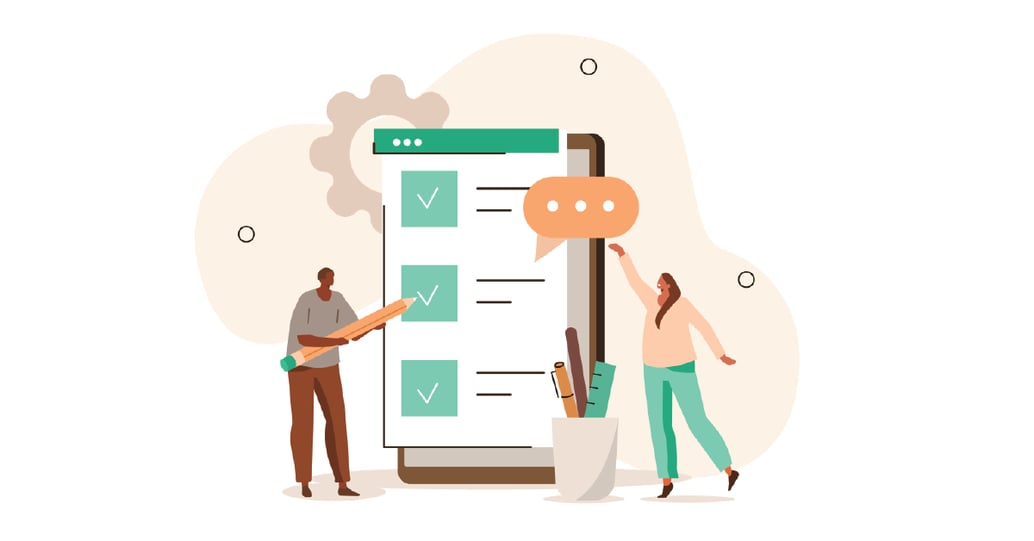 Check out these top Kentucky-based benefits brokers, health providers and corporate wellness companies that assist employers with the design and delivery of their employee wellness programs.
Why Kentucky providers?
As we prepared to attend the Workplace Benefits Renaissance Conference in Nashville, TN and researched the Top Benefits Brokers and Provider of Corporate Wellness Programs in Tennessee, we discovered some impressive wellness companies in the neighboring state of Kentucky and wanted to showcase these organizations too.
CoreHealth is the wellness technology vendor for global wellness providers, including insurers and brokers providing wellness services, so it's fantastic to see the varying wellness leaders in the Kentucky-region.
Here we consolidated some of the larger Kentucky-based providers that offer comprehensive workplace health and wellness services to clients. Each has their own unique programs and services so please contact each provider directly using the links below to learn more.
The descriptions are excerpts from their company LinkedIn page or corporate websites and are listed in alphabetical order:
Bim Group
Bim Group's population health management (PHM) strategies benefit employers that aspire to gain control over the cost of employee health care.
212° Workforce Solution is our proprietary and proven planning process that assures employer clients that their vision will be executed and achieved.
On-Site Healthcare Delivery - Delivering on-site primary care to an employer's workforce, as well as focusing on members with or demonstrating markers of chronic disease, is a high impact PHM tactic.
Direct-to-Employer Contracting - A DTE directly links the business with a preferred network that meets the needs of the business's employees. Bim Group has the expertise to model the cost implications of these complex arrangements and develop plan designs to leverage employee engagement with the high-performance provider network. Bim Group's DTE partnership is with Lexington Clinic.
On-Site Pharmacy Delivery - For employers with more than 1,000 employees within a centralized geographic location, on-site pharmacies can be operated on a stand-alone basis or in conjunction with other on-site health care services.
Headquarters: Lexington, KY
HealthWorks Medical
The ultimate goal of the Wellness Division of HealthWorks Medical, LLC is to promote the overall health and wellness of a company's employees and their families through our corporate wellness programs so that the employer saves significant and measurable money on healthcare costs. This wellness initiative also leads to the employee becoming a happier and healthier individual so that he or she is the most productive and present employee possible. They offer:
One on one coaching sessions
On–site educational presentations
Online wellness platform
Headquarters:
Paducah

, KY
Humana Wellness Solutions
Humana uses a comprehensive approach that addresses all aspects of well-being, encouraging success for employers who seek to do more than just lower healthcare costs.
Humana's Go365 is a personalized wellness and rewards program that helps employees make healthier decisions and guides them on their well-being journey. Employees can earn awesome rewards for activities like: Yearly flu shots, Workouts, Vision and dental exams.
Humana's Employee Assistance Program (EAP) and Work-Life services support employees in dealing with the personal and work-related concerns that can increase their stress and lessen their productivity.
Headquarters: Louisville, KY
Integrated Corporate Wellness Solutions
Integrated Corporate Wellness Solutions believes they can connect and integrate wellness programs with medical plan design and the healthcare delivery system in a manner which drives increased effectiveness and improved efficiency for the employer, employees and family members.
ICWS offers the following services: Wellness Program Development and Incentive Design Biometric Screenings Lifestyle Coaching On-site/Near Site Primary Care Clinics Pharmaceutical Dispensing Consulting on Direct Contracting with Providers Facilitation of Innovative Partnerships between Employers, Payers and Providers
Headquarters: Lexington, KY
KC Wellness
KC Wellness Inc. (KCW) helps employers keep their employees healthy. They are a Kentucky based corporation and Women Business Enterprise offering worksite wellness screenings and prevention programs to companies since 1995.
KCW designs, implements and staffs comprehensive health promotion programs, occupational health programs and delivers on-site biometric screenings, lab accurate on-site blood screenings and health appraisals for employees, spouses and retirees. They are skilled and experienced at offering services in a variety of business sectors, to multiple locations, with various work schedules.
Headquarters: Lexington, KY
Lexington Clinic
Lexington Clinic is proud to partner with businesses throughout Central and Eastern Kentucky to be their premier healthcare provider network. Lexington Clinic offers more than 190 providers in more than 30 specialties available to all employed by a partnered business.
A partnership with Lexington Clinic means your employees have access to all Lexington Clinic offices and associate practices at affordable rates, and makes the innovative, personalized healthcare Lexington Clinic is known for available to all.
Headquarters: Lexington, KY
Peel & Holland
Peel & Holland's employee benefits programs extends beyond just healthcare by providing useful tools for human resources management. They also have a trademarked wellness program, Well-Score, in which they develop wellness solutions for your business to help make your employees healthier, and therefore more productive.
Peel partners with public and private industry clients from a variety of industries, from 10 - 300+ participants. Their programs have elements that are both activity and outcomes based (depending on employer concerns and employee need). They use a wellness portal to drive engagement and facilitate tracking, with an emphasis on holistic wellbeing. Employees are encouraged to complete activities that provide education and support in the areas of physical, emotional, financial, occupational and social wellbeing. Additionally, we coordinate one-on-one coaching sessions for our clients and have Chronic Disease Management Programs for populations managing overlapping / compounding health diagnoses.
Headquarters: Benton, KY
SentryHealth Onsite Employee Health Services
SentryHealth is a HopkinsHealth+ provider of employee health programs by Johns Hopkins Medicine.
They offer onsite employee health services featuring a lower-cost care delivery model led by highly trained mid-level practitioners using programs, protocols, and products developed by Johns Hopkins clinicians, researchers, and staff.
Specialties include: Onsite Employee Health Services, Disease Management Programs, Onsite Employee Health Clinics, Occupational Health, Behavioral Health, and Well-Being
Headquarters: St. Louisville, KY
Other Kentucky-Based Wellness Resources
Not on our List?
We are sorry if we missed you. Please email marketing@corehealth.global and we would be happy to add you if you provide workplace wellness programs and services.
Other Wellness Providers
In addition to the Kentucky providers noted above, also discover these health and wellness providers:
Top 10 US Benefit Consultants and their Employee Wellness Programs
The Top 10 US Benefit Consultants and their Employee Wellness Programs is a list of the top 10 biggest US benefit firms (based on revenue reported by the Employee Benefit Adviser) with highlights about the workplace health and wellness programs they provide to client workforces.
Top US Disability Management Companies and their Wellness Programs
These Top US disability management companies work hard to get employees back to work healthy and well. Discover which companies also offer wellness programs to encourage holistic health.
EAP Providers
While employers tend to associate Employee Assistance Programs (EAPs) with providing counseling and support to employees to overcome personal issues but you may not know that many EAPs also provide wellness corporate solutions too! Check out our list of EAP Providers That Offer Wellness Corporate Solutions.
All of these employee wellbeing specialists are can help your organization and its employees enjoy greater health, lower absenteeism, and increase productivity.
Your Wellness Technology Partner
CoreHealth helps leading wellness providers design, deliver and administer their wellness solutions for corporate clients using our wellness management software. We would be excited to power your programs!
We make health and wellness fun and efficient!
About CoreHealth Technologies
CoreHealth Technologies Inc. is a leading all-in-one corporate wellness platform trusted by wellness providers to power their health and wellbeing programs for 3+ million employees worldwide. At CoreHealth, we believe that developing the best employee wellness programs is all about giving providers the right code, design and access to best-in-class innovations. With the most customization, integrations and reliability of any software in its class, CoreHealth's powerful platform lets users focus on growing great wellness companies. For more information, visit the CoreHealth website.
About The Author
CoreHealth Marketing
CoreHealth Technologies Inc. is a total well-being technology company trusted by global providers to power their health and wellness programs. Our wellness portals help maximize health, engagement, and productivity for 3+ million employees worldwide.