Top US Disability Management Companies and their Wellness Programs
These top US disability management companies work hard to get employees back to work healthy and well. Discover which companies also offer wellness programs to encourage holistic health. [5 minute read]
Workforce Disability Management in the US
An effective way to encourage higher productivity and employee engagement in your organization is by protecting your workforce through integrated health, wellness and safety programs to reduce risk and prevent absences, accidents, illness, and disability. If employees are already on disability, workplace wellness programs can help employees better manage health issues and return to work sooner. Everyone wins when employees can continue to work, stay connected with their peers and be fully engaged.
Effective health management strategies also improve regulatory compliance and decrease risk of non-compliance with the ever increasingly sophisticated leave administration landscape in the US, including FMLA and ADA/AAA accommodations.
Here we have compiled the top US disability management companies - many of which also offer wellness programs to deliver a holistic mind and body solution for employees.
Also, visit our Top Canadian Disability Management Companies and their Wellness Services blog.
Insurance Companies Providing Disability Management Services
The Hartford

Absence management is a necessary approach that leading employers use to help maximize employee productivity. It often involves a variety of programs and practices designed to decrease absenteeism and enable employees to safely return work as early and as safely as possible.
Employers should customize absence management interventions to meet the needs of their unique organization. At the Hartford several established approaches include: absence prevention, effective and efficient claims and leave administration, and advocacy services which provide clinical support to link employees to the appropriate health and wellness programs.
Cigna

Cigna's disability management solutions focus on helping to prevent a disabling event, but if one occurs, they work hard to assure a quick and safe return to work. We believe there is value in placing disability with a health care carrier. As a Cigna disability customer, employers have an opportunity to take advantage of Cigna's broad array of capabilities and expertise focused on health care, disease management, wellness, behavioral health and case management.
Cigna offers a variety of Population Health Management Programs.
Metlife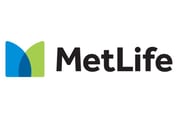 Help employees protect their income with solutions that can minimize administration work, too. Metlife offers a variety of absence management and well-being programs including:
Total Absence Management.SM Integrated absence management solutions to help ease the impact on your workload and simplify employees' process for absences such as FMLA leaves, similar State leaves, and company leaves (like jury/witness duty, military, bereavement, medical, etc.).4
FMLAssistSM complements your FML administration by helping to alleviate the burden associated with failing to comply with the FMLA by leveraging our expertise for all or some of your employees' Family Medical Leave (FML) needs.5
Metlife's Disability Health and Wellness Connection program promotes employees' use of their medical carrier and existing disease management and wellness programs to drive healthier behaviors.
Aetna

With all of the variables that go into absence management, it can be hard to establish efficiencies. That's where Aetna WorkAbility comes in. This state-of-the art system handles all aspects of leave management.
Features include:
Options for handling leave, disability and workers' compensation claims
Smart logic for quick assignment of claims by type and complexity
On-demand reports, real-time absence balances and claims information by location and claims type
Tracking for the Family and Medical Leave Act (FMLA), short- and long-term disability, statutory disability, state leave laws and company leave policies
Aetna offers a suite of more 70 wellness programs that span the continuum of care, from biometric screenings and tobacco cessation programs to healthy lifestyle coaching. The programs give people ways to stay healthy and prevent more serious issues.
Lincoln Financial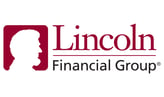 Lincoln Absence Management Services help employers navigate the rules associated with Family Medical Leave, state and company leaves of absence and short-term disability. They deliver clinically based solutions that assure consistency, integration and compliance.
No specific health and wellness wellness services noted on website; however, please contact them directly for further program details.
Prudential

To help ensure their financial wellness, employers need help protecting their income in case they miss work due to illness or injury. Prudential Disability Insurance and Absence Management programs helps by offering services in long- and short-term disability insurance, return to work programs, absence management, health and productivity data analytics and consulting, better claims experience, and an easy enrollment process.
Learn about their Health and Productivity Data Analytics and Consulting services.
The Standard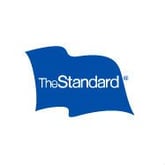 Absence Management Services make it easy to track employee leaves like Short Term Disability or Family Medical Leave. The Standard offers expert help to stay in compliance with all state and federal regulations. They also offer short- and long-term disability insurance, and their Workplace Possibilities Program. They can help your people stay at work or return to work sooner by managing and reducing the causes of disability. Their service combines your programs with specialized ergonomic and vocational expertise.
Also, check out their Behavioral Health programs, Absence Management Services and how they help improve workplace productivity.
Reliance Standard

By outsourcing absence management to Reliance Standard's Absence Solutions®, you can save time and cost by having a single, fully-integrated source. With Reliance, you'll simply find better service and more expertise than from companies with less experience and stripped-down programs. Their programs include:
STD/LTD Management

FMLA Management

Total Absence Management

Administrative Service Only

aLEAVEiate™

RSL LeaveManager
Reliance also offers an Employee Assistance Program.
No specific health and wellness wellness services noted on website; however, please contact them directly for further program details.
Zurich

With Zurich Life and Absence Management Solutions, they've created an end-to-end offering to help make it easier to manage your employee's absence and leave, while also helping you align with federal and state leave laws and quickly adapt to the new laws being passed as frequently as every year.
Combined with Zurich's 100 plus years of insurance experience, our solutions deliver a meaningful difference. A relationship with Zurich means you receive industry leading knowledge and experience you can rely on for an employee benefits management solution that helps meet your employee benefits strategies and fulfills your business objectives.
No specific health and wellness wellness services noted on website; however, please contact them directly for further program details.
Third Party Administrators Offering Disability Management Services
Matrix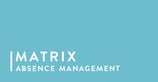 Matrix is a leading absence management provider currently managing over 450,000 claims for employers with as few as 500 employees and as many as 500,000. Matrix provides best in class, fully compliant administrative services for managing employee leaves of absence, disability benefits, worker's compensation benefits, and ADA accommodations.
No specific health and wellness wellness services noted on website; however, please contact them directly for further program details.
Sedgwick

Sedgwick's integrated approach allows clients to focus on the bigger picture when it comes to claims and case management, and our technology, expertise and capabilities set us apart. Clients can access one system to obtain all necessary information along the continuum of an employee absence, with integrated reporting on the employee and workforce levels to help measure trends, guide planning and improve productivity.
Sedgwick's whole health model integrates and simplifies the administration of health, workers' compensation, disability and leave benefits, linking data and resources through a single point of contact to help promote physical, emotional and financial well-being in the workforce.
Compsych

ComPsych Absence Management and FMLA Administration Services offer a convenient alternative to internally administering leave and absence policies that greatly reduces an organization's costs and liability risk. ComPsych Absence Management provides guidance on leave requirements and employee eligibility, handles the administrative tasks associated with absences and coordinates the leave benefits on behalf of the employer. The outcome is fair, accurate and consistent leave administration for all employees.
ComPsych offers Work-Life Services, Behavioral Health Programs and Health and Wellness Programs called HealthyGuidance®
Software (SaaS) Companies Providing Disability Management Services
The following vendors generally provide absence management support - not health and wellness programs; however, please contact directly for further details about their programs and services.
AbsenceSoft

AbsenceSoft manages employee leaves, including FMLA, short-term disability and long-term disability as well as ADA accommodations. Their software is so easy to use, you'll cheer. They have built a platform that makes managing FMLA, STD and LTD leaves and ADA accommodations easy and compliant. Workflow configuration is intuitive and simple. Policy updates and workflow changes are made effortlessly. Their communications features are best-in-class so you can manage leaves efficiently while seeking to improve worker productivity.
Claimvantage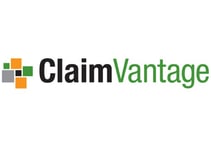 Claimvantage's Integrated Disability and Absence Management (IDAM) software solution provides an integrated approach to managing disability benefits and employee leaves of absence, allowing you to better manage each case end-to-end while helping you achieve cost and administrative efficiencies.
Built by industry experts, this cloud-based software solution is hosted on the Salesforce Lightning Platform. Digitally managing the evolution of a claim on one central platform ensures all data is tracked and reported on, providing you with valuable insights for planning. This integrated approach offers you a competitive opportunity to introduce effective employee assistance and return to work programs while improving employee satisfaction.
ReedGroup

ReedGroup is the trusted provider of clinical content, leading edge software, absence management outsourcing services and data analytics to employers, insurers and healthcare organizations. We serve our 3000 clients across multiple sites in our global footprint, many Fortune 100 companies among them. We are the largest exclusive provider of absence management.
Presagia

Presagia software that simplifies absence management. It's the complete cloud-based solution for all your absence management needs.
With Presagia, you gain peace of mind managing your employees' leaves and workplace accommodations in one central system, backed by a robust Compliance Engine with more than 450 federal and state leave policies. Integrated with your HR software, this solution helps you manage leave consistently and efficiently to strengthen compliance and control absence costs while providing better customer service to your number one asset: your employees.
Summary
Whether it's through wellness, your worksite safety program, disability management, or a combination, protecting your workforce through prevention and health management can lower absenteeism, increase productivity and morale, and boost the overall wellbeing of your employees. It can also help employees get back on their feet faster in the event of an illness or injury.
Ready to Ramp Up Wellness?
If you are a disability management vendor looking to add or expand your wellness programs and services as the perfect complement to your existing disability management programs, talk to us to discuss how we can help.
About CoreHealth Technologies
CoreHealth Technologies Inc. is a leading all-in-one corporate wellness platform trusted by wellness providers to power their health and wellbeing programs for 3+ million employees worldwide. At CoreHealth, we believe that developing the best employee wellness programs is all about giving providers the right code, design and access to best-in-class innovations. With the most customization, integrations and reliability of any software in its class, CoreHealth's powerful platform lets users focus on growing great wellness companies. For more information, visit the CoreHealth website.