Top Canadian Disability Management Companies & Their Wellness Services
Employee health is the foundation to better engagement and productivity. Many of these Canadian disability management companies also provide wellness programs for holistic health. [5 minute read]
Workplace Disability Management in Canada
An effective way to encourage higher productivity and employee engagement in your organization is by protecting your workforce through integrated health, wellness and safety programs to reduce risk and prevent absences, accidents, illness, and disability. If employees are already on disability, workplace wellness programs can help employees better manage health issues and return to work sooner. Everyone wins when employees can continue to work, stay connected with their peers and be fully engaged.
Here we have compiled the top Canadian disability management companies - many of which also offer wellness programs to deliver a holistic mind and body solution for employees. See our separate post Top US Disability Management Companies and their Wellness Programs.
Large Insurance Companies Providing Disability Management Services
Great-West Life
Integrated workplace wellness and disability management programs can help organizations improve employee health, limit absenteeism and enhance recruitment and retention strategies, and reduce rising benefit costs.
Whether you're looking for basic solutions or a comprehensive plan, Great-West Life (GWL) wellness and disability programs offer a customizable, innovative approach to providing employees the support they need, when they need it. With over 1,000 disability professionals across the country, GWL have the knowledge and experience to work with you to implement a wellness and disability plan that meets your organization's unique needs.
Manulife
As a leader in workplace absence and disability management, Manulife helps businesses of all sizes understand how their employees' physical and mental health can affect productivity. Manulife's flexible, prevention-based solutions address your employees' unique situations to support their recovery so they can continue to contribute to your company's success.
Manulife helps and supports plan members in recovery so they can get back to work with:
Disability management solutions
Absence Management Consultation Services
Stay-at-Work Services
Support for mental illnesses
Workplace injury management and services
Manulife employee wellness programs include:
Personalized wellness programs
Wellness services in your workplace
Coaching for healthier lifestyles
Education and risk assessment
Help navigating the health care system
Mental health support for plan members, along with manager training
Sun Life Financial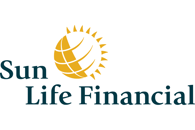 Sun Life Group Benefits works with Canadian employers to help optimize the physical, mental and social health of your people – and to support organizations in maintaining a healthy, engaged workforce. Sun Life believes in the relentless pursuit of better health.
Sun Life understands that the right support at the right time can transform a person for life – and believe that returning to work as soon as possible is most often the fastest path to optimal recovery.
Sun Life have established the service and support you need through their commitment to excellence in four areas:
Solution-focused partnership
Health-based claims management
Exceptional people
Continuous innovation and investment
Sun Life's Integrated Health Solutions

offers complete support to address employee physical, mental and financial health needs.



Third Party Administrators Providing Disability Management Services
AGS Rehab Solutions

AGS Rehab Solutions takes a holistic approach to absence and disability management and offers innovative solutions. Their experts focus on all areas of an individual influencing absence from work. Their focus is always on safe and durable return to work or stay at work solutions. Work is part of a healthy and balanced lifestyle. They believe most employees want to return to work as quickly as feasible. They focus on functionality and provide a de-medicalized approach to disability management rather than focus on diagnosis and disability.
One of their specialties is managing complex claims and mental health related disabilities through a team of certified professionals trained in business management systems and specializing in integration of workplace mental health and employee well-being. Their team plays a critical role in helping employees back to health and work readiness. Providing supports for mental health issues can mean better outcomes for all concerned. AGS also offers extensive assessment services.
Banyan Consultants
Disability claims management is Banyan Consultant's specialty; they offer employers customized, full-spectrum services to assist in all aspects of claims management, including national and bilingual management capability, ensure confidentiality, reduce liability, reduce the number of LTD claims through early intervention, reduce overall claims duration, provide access to a wide range of disability experts on demand, provide reports to track claim trends within your organization and identify problem areas, and offer a focused approach to getting employees to return to work early, improving your bottom line.
Banyan also offers Wellness Workshops and Wellness Modules for assertiveness & self confidence, managing workplace anxiety, stress management, time management and world life management.
CBI Health Group
Canada's largest and most diverse network of healthcare practitioners, CBI Health Group understands how to deliver health services and solutions that are integrated, customized and cost-effective. They also have practical expertise in a wide range of public, private, unionized and non-unionized work environments in sectors including technology, manufacturing, education and more.
Here are highlights of their Health at Work services:
Healthcare services and solutions that focus on enhancing employee wellness and workplace safety and minimizing employer health costs.
On-site health and safety training that helps to maximize productivity and adheres to all relevant Ministry of Labour (MOL) and Workplace Safety and Insurance Board (WSIB) standards and legislation.
Return to work planning for employees who are resuming work after an injury or illness.
Ergonomic consulting from qualified occupational therapists and kinesiologists that pinpoints risks and provides actionable recommendations.
Independent medical examinations to resolve disputes, move the disability claim process forward and ensure clear communication between employees, employers and insurers.
View all CBI Services
.
Homewood Health
Employers need to know that their benefit plans are being administered in an effective and efficient manner. At Homewood Health, they can provide you with confidence that your organization will receive solid advice to pay and case management recommendations, thanks to their rigorous administrative processes, backed by a robust technology platform.
Their commitment to best practice Case Management resulted in being awarded with the highest level of achievement with the Council on Accreditation (COA) in 2017. Homewood Health is the first Disability Management provider to be accredited with the Council on Accreditation.
The Homewood Disability Management Model focuses on function to achieve early, safe and sustainable return to work by using a holistic case management framework that shortens duration and reduces the number of claims transitioning to long-term disability. They do this by:
Using evidence-based instruments to successfully identify both material medical and non-medical barriers to return to work
Focus on ability – what the employee can do, and help employers identify ways to allow for early reintegration to the workplace
building and managing case management plans that address those barriers
facilitating immediate access to national mental health, trauma and addiction assessment and treatment services
Homewood Health offers a variety of wellness and prevention programs.
Horizon Occupational Health Solutions
Horizon Occupational Health Solutions is the occupational health division of the Medisys Health Group and has been delivering occupational health services for 30 years. At Horizon Occupational Health Solutions they employ occupational health nurses experienced in providing disability management, rehabilitation and return-to-work planning services. Their nurses provide thorough disability management assessments, claims adjudication, and facilitation of customized return to work plans that are guaranteed to be within the parameters of your organizations modified work and case management corporate goals. Their disability case managers utilize Reeds Disability Management Guidelines and Occupational Disability Guidelines to support their practice.
Their case managers work diligently to develop return to work plans that are medically suitable given the nature of each individual injury/illness. They communicate with the employee, his or her treating practitioners, supervisors/management, as well as the owner's personnel (EHS and incident investigation personnel) in order to ensure the plan is manageable for all parties involved and to assure the best possible outcome. Each assigned case manager will regularly re-evaluate the employee's progress with the goal of returning the employee to regular duties as soon as is medically possible.
Horizon offers health risk prevention programs and wellness programming.
Lifemark Workplace Health & Wellness
Lifemark Workplace Health & Wellness offers a full suite of disability management solutions that are appropriately customized to ensure that outcomes are consistent with employers' corporate vision, mission and values. Their services include:
In addition, they offer:
Audi / Gap Analysis
Workers' Compensation Services
Non-Occupational Disability Services
Rehab Case Management
Attendance Management
Drug and Alcohol Services
Medical Coordination Services
Morneau Shepell
Morneau Shepell manages employee absence and disability strategically. Their industry leading technology platform gives employers the data and resources they need for real-time tracking and management across all areas of employee absence – casual absence, disability leave, and workers' compensation.
Their integrated, proactive approach to planning, policy design and case management delivers measurable outcomes that benefit all stakeholders: plan sponsors, people leaders, and employees. Their results speak for themselves:
7:1 ROI across all absence and disability programs
Up to 40% reduction in administration
90% satisfaction rates with client people leaders and employees
Morneau's Getting to Your Gold™ is Canada's only total wellness product led by elite Canadian athlete ambassadors.
Organizational Solutions Inc.
At Organizational Solutions Inc., their team of Disability Management Specialists, including Doctors, Registered Nurses, Healthcare Professionals, and Recovery Facilitators are your employee's first point of contact. Professional help right from the beginning ensures the primary goal is to identify capability, get the right diagnosis and care and remove any barriers preventing individuals from a suitable, safe and productive return to work.
Optima Global Health
For over 25 years, Optima Global Health has been known for its flagship integrated workplace health and

wellness approach. It's innovative programs and services help companies reduce their absenteeism-related costs and improve the health of their employees and their organization. Because they specialize, among other things, in preparing disabled workers to get back to work, Optima Global Health has always been aware of issues leading to disability and of the steps to take for rapid recovery and a prompt, safe and sustainable return to work.
Appropriate treatment can shorten the disability period and greatly reduce the consequences for the individual and their organization. That is why proactive, integrated intervention for anyone on disability leave is crucial. Optima Global Health has therefore developed an offering that allows organizations to cover not only the complete continuum of disability leave, but also its constituent parts individually, to respond to different management and support needs.
ReedGroup
ReedGroup is the trusted provider of clinical content, leading edge software, absence management

outsourcing services and data analytics to employers, insurers and healthcare organizations. They serve 3000 clients across multiple sites in our global footprint, many Fortune 100 companies among them. They are a world-wide provider of disability management, and offer a full array of services in the disciplines of workers' compensation, risk and performance analytics, and absence advisory and outsourcing services.
Wellpoint Health Services
Employees are your number one asset, but when injury or illness occur your costs increase while productivity and morale decrease. Getting your employees back to health and work quickly and safely is Wellpoint's top priority. Wellpoint Nurses, Mental Health Professionals and Physicians help control the cost of workers who suffer from Occupational and Non-occupational illness or injury through our early intervention-based Disability Management Program.
Their Disability Case Managers are highly skilled at assessing medical information and helping employees navigate the complexities of the health care system. This includes managing wait times and referrals to specialist appointments. By using only disability professionals they reduce the time spent per case and more quickly remove barriers to return to work. This stream lined approach reduces frustration for employees by limiting the number and variety of contacts they have within Wellpoint. They offer high-touch support and immediate and ongoing contact between a disabled employee and their one dedicated case manager.
Wellpoint's mental health and wellness programs include biometrics clinics and Wellpoint Connect (video therapy for employees)
Workplace Medical Corp
Doesn't it seem like there should be an easier way to deal with disability management, insurance claims, and return-to-work policies? At Workplace Medical, they help your employees return to work more quickly – in many cases, as much as 67% faster. Their unique disability management system gives insurance consultants and HR departments a better approach to short-term disability case management. The faster you can get a disability case management decision made, the faster you can get an employee back to work. Their experience – combined with their unique medical assessment tools – expedites handling of every one of your claims, dramatically reducing the cycle time for managing complex claims.
Workplace Medical believes healthy employees that feel valued make productive workers. See their wellness programs that include biometric testing, flu and immunization programs, group seminars and more.
Software as a Service (Saas) Companies Providing Disability Management Support Services
Cority (formerly called Medgate)

The robust and powerful disability Case Management Module in Cority's occupational health software suite provides an occupational health manager with a complete system for the management of occupational and non-occupational (disability) cases. This module provides extensive absence management capabilities, allowing case managers to coordinate care in the most efficient and cost effective methods possible and foster a timely and healthy return to work.
Parklane Systems
Parklane's Disability Management module helps you to manage non-occupational claims and assists you in reducing the duration and overall cost impacts. Produce individual claims files, easily creating and managing short term and long term disability claims. Electronically attach relevant documents to each case to help document critical dates, manage staff, insurance information and claim status. An easy to use interface allows for efficient data entry of days off and costs incurred from each claim. Ensure valuable reporting by customizing claim reasons to suit your organization, and more.
Together with your existing safety and wellness programs, disability protection can prevent costly accidents or illness – ensuring a healthier workforce and greater productivity in your organization. By having a more robust benefits and wellness package, you can help your employees continue to work, be independent, and stay connected with peers, by preventing health issues. If illness or injury does occur, you'll help your employees get back on their feet more quickly.
Additional Resources You May Like
Check out these other wellness providers:
Or visit our Comprehensive Guide to Wellness Technology to answer all your questions about wellness software.
Ready to Ramp Up Wellness?
If you are a disability management vendor looking to add or expand your wellness programs and services as the perfect complement to your existing disability management programs, talk to us to discuss how we can help.
About CoreHealth Technologies
CoreHealth Technologies Inc. is a leading all-in-one corporate wellness platform trusted by wellness providers to power their health and wellbeing programs for 3+ million employees worldwide. At CoreHealth, we believe that developing the best employee wellness programs is all about giving providers the right code, design and access to best-in-class innovations. With the most customization, integrations and reliability of any software in its class, CoreHealth's powerful platform lets users focus on growing great wellness companies. For more information, visit the CoreHealth website.