A Strategic Roundtable Discussion on Disability Management
Jan 10, 2019
Recently CoreHealth's Dr. Tyler Amell participated in a roundtable discussion about what's driving the increase in long-term disability claims.
What's Driving the Increase in Long Term Disability Claims?
Disability management claims are one of the biggest challenges faced by employers. Stress and mental health issues force numerous employees from being engaged in their jobs to the point where many are faced with going on long term leave. Canadian HR Reporter, with it's sponsor Sun Life Financial, recently hosted a roundtable discussion to look at some of the issues around disability management.
Four subject matter experts, including CoreHealth's Chief Relationship Officer Dr. Tyler Amell, discuss the factors impacting disability claims, the reasons for rising disability claims and where employers and employees can go for help. In the first video of a seven part series, they discuss what is behind the trends.
Panel experts include:
For more details on the exclusive roundtable and to learn more about the challenges and potential solutions to disability management, or 'disability prevention', see the full Canadian HR Reporter article Combating the rise of mental health claims.
The following videos are excerpts from the panel discussion and available via the original source: Canadian HR Reporter website or Canadian HR Reporter's YouTube Channel.
What's driving increases in LTD?
Combating isolation for work-at-home staff
What can employers do when a worker goes on stress leave?
Pharmacogenetics - What is it?
Finding Workers Help in a Clogged Healthcare System
Dr. Tyler Amell was pleased to be included as part of this important discussion about LTD. CoreHealth is a proud partner of Sun Life and Morneau Shepell.
Interested in Discussing Long Term Disability With Dr. Tyler Amell?
Additional Resources You May Like
Pick your business and check out these other great resources to help you grow your wellness revenue:
Or visit our Comprehensive Guide to Wellness Technology to answer all your questions about wellness software.
About CoreHealth Technologies
CoreHealth Technologies Inc. is a leading all-in-one corporate wellness platform trusted by wellness providers to power their health and wellbeing programs for 3+ million employees worldwide. At CoreHealth, we believe that developing the best employee wellness programs is all about giving providers the right code, design and access to best-in-class innovations. With the most customization, integrations and reliability of any software in its class, CoreHealth's powerful platform lets users focus on growing great wellness companies. For more information, visit the CoreHealth website.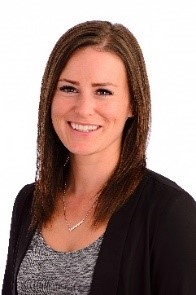 Andrea McLeod is CoreHealth's Sales and Marketing Magician who appreciates and promotes all aspects of a healthy lifestyle.