Why Workplace Wellness Should be Part of Your Health & Safety Program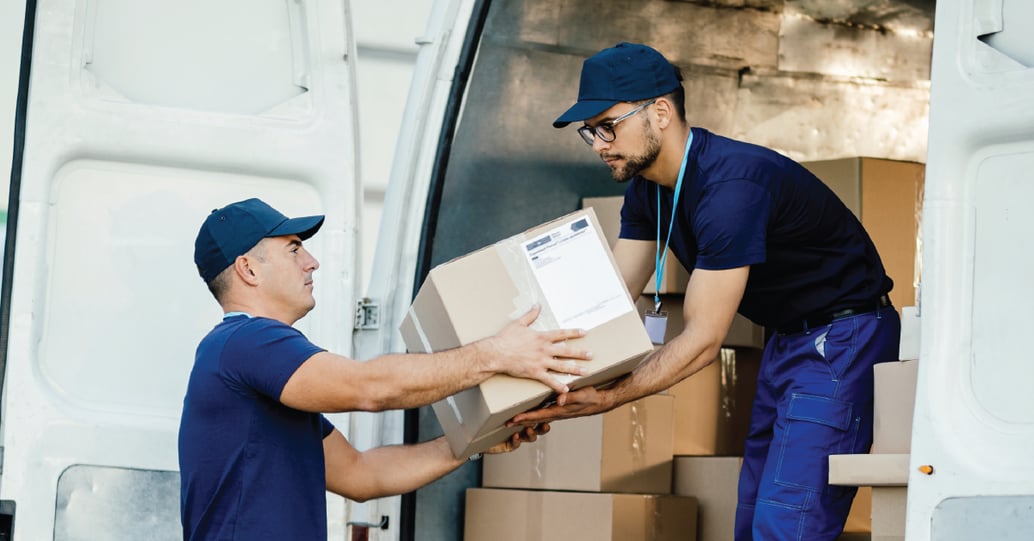 It's time to start eliminating the silos of occupational health and workplace wellness programs because it all comes down to one thing: the employee and their overall wellbeing. [A Quick 6-Minute Read]
Occupational Health and Safety is a specialized branch of health services focused on the physical and psychological wellbeing of employees in the workplace, emphasizing injury and illness control, prevention and safety. In its simplest form, it includes leadership support, employee care, job analysis, injury and illness prevention, hazard control, and health services including screenings and surveillance, safety training, and education.
Workplace wellness programs are often separate health initiatives that are increasingly available, even for small businesses. Think of wellness as a prevention program that goes above and beyond legislated safety requirements and your traditional employee benefits plan. Here are 9 reasons why you should incorporate workplace wellness into your occupational health and safety programs and employee benefits offering.
9 Reasons for Wellness as Part of OH&S
1. Improves overall health and well-being
Increased focus on overall employee wellness in the workplace can prevent illness and injury; improve morale, culture and productivity; and lower employee turnover. We've written more on this topic in two blogs: Cultivating a Culture of Health and Know Your Wellness Strategy: The Results-Driven Wellness Model.
Lost productivity from injuries and illness cost companies $60 billion a year
2. Can save you money
Lost productivity from injuries and illness cost companies $60 billion a year, according to the Occupational Safety and Health Administration (OSHA). Organizations focused on wellbeing in their workplace can enjoy a healthy bottom line by preventing illness and injury through a culture of health in the workplace, also reducing absenteeism and lost productivity. There is also a reduction in pharmacy benefit spend on chronic disease and other conditions, as well as work disability and wage-loss spend.
3. Encourages healthy lifestyle and working habits
Workplace wellness programs aim to increase employees' physical, psychological, emotional, and occupational health. A major goal of workplace wellness is to improve workplace culture, creating a healthier environment conducive to healthy living and working practices. Activities and environmental changes can include healthy eating initiatives, involving bringing healthy options into the work space and educating workers on the benefits of a healthy diet; getting enough physical activity by encouraging walking during breaks, walking meetings, facilitating biking to work by installing bike racks, or incorporating some healthy competition through wellness challenges; stress management including lunch and learn workshops or flex time; and more, possibly including sleep hygiene, tobacco cessation or financial wellness programming.
4. Remove risk factors
Studying how employees work, and exploring how they could work better, are also common aspects of workplace wellness. Ergonomics is the science of designing the workplace, keeping in mind the capabilities and limitations of the worker. A systematic ergonomics improvement process removes risk factors that lead to musculoskeletal injuries and other conditions, and allows for improved performance and productivity. This could include safety adjustments, wellness considerations like designing tasks, tools and work systems within the capabilities of the worker, and even optimal layout and organization of the work space. It can include everything from graphical user interface (GUI) on a smart phone or device, to lift assist systems and more.
5. Reduces absenteeism for shorter term absences
Wellness coordinators and healthcare professionals can assess employee wellbeing and help leaders manage absenteeism. Workplace wellness professionals aim to decrease the amount of illness and sick days by preventing illness through prevention, like influenza vaccination campaigns and general healthy lifestyle programming.
6. Identifies health concerns early
Offering health screenings facilitates early detection of disease. By identifying health concerns early, employees can take action toward improving their health, reducing their time away from work and lowering the medical expenses related to the disease. Basic screenings include body weight, smoking, physical activity, blood pressure, and diet, according to the American Heart Association. Biometric screening is frequently done annually as an important component of a robust wellness program. Regularly gathering biometric data helps you track progress over time to assess the effectiveness of your wellness program. Incentives like lowered insurance premiums are an effective way to encourage employees to participate in screenings.
7. Promotes prevention and improves morale
If your workplace already has occupational health programming, adding wellness can introduce important wellbeing and educational content to your existing programs. Beyond the basic safety requirements, wellness encourages prevention and improves employee morale, productivity, and retention, while enhancing the effectiveness of your existing safety programming.
8. Provides greater access to resources
If you don't have a workplace wellness program yet, your employees may be missing out on key health resources. Wellness programming encourages employees to use services already included in benefits packages (perhaps free or discounted screenings, influenza vaccinations, etc.), which can substantially add to their overall wellbeing and decreasing absenteeism. Workplace wellness also provides additional resources for health education and healthy lifestyle.
9. Reduce time off from work for longer term absences
Wellness professionals can work with individual employees who may have elongated sick or disability time to ensure they get proper care and access to available resources.
7 Ways to Get Started
Starting your workplace wellness program, or improving existing programming, starts with these basic steps:
1. Leadership support
Leadership support and involvement is essential for occupational health and safety program success, the same is true for workplace wellness. Leaders are able to boost the effectiveness of wellness programming at almost no cost by encouraging employees, spotlighting wellness champions, sharing employees' wellness success stories, and actively participating themselves. This top-down support for wellness is known to encourage and empower employees to participate. We've written about how to talk to leaders about starting wellness in our blog How to Sell Wellness to C-Suite.
2. Offer workforce health assessment
Workforce health assessments like biometric screenings are a key way to kick off an effective wellness program. Screenings provide baseline health data of your employees, giving managers an idea of what types of topics should have special focus. For example, if body weight is a problem for the majority of workers, weight loss initiatives can be a central goal. Starting with baseline data will also allow you to track progress over time.
Health assessments that are more comprehensive than ever before are becoming popular with employers, ones that have a strong psychological component, such as risk of anxiety, depression, indicators for resiliency, as well discretionary effort are key to linking health, productivity, engagement and safety.
3. Create a wellness committee
A wellness committee is a group of employees who provide input and help plan the wellness program, encourage others to participate, and generally act as wellness ambassadors. This gives employees a sense of ownership and direct involvement in their wellness, as well as the wellbeing of their coworkers. Ask around for volunteers and get a good representation of different types of workers. If your organization has multiple locations, you might want to have a representative from each location. These people are involved in first steps like planning, ongoing support like communication and answering questions, and logistics like hanging posters and delivering incentives.
4. Involve employees for input and opinions
Beyond a wellness committee, all employees should have the opportunity to share their opinions and provide input to wellness programming. Sharing surveys and having an open door policy with wellness coordinators gives all employees another way to be involved in the program.
5. Set goals
Go back to your employee health assessment and review the data. What does your population need? Setting goals relevant to your workforce will help wellness be the most effective. Goals can be set for the current year and for the long term. Examples of year-specific goals are number of employees screened; number participating in challenges; frequency of promotion like weekly emails, monthly wellness champion spotlights, and quarterly challenges. Examples of long terms goals include improved health indicators like lower BMI and cholesterol levels; increasing participation; and decreased healthcare spending.
6. Design specific programs
Choose a few topics to focus on throughout a year. For example, doing an ongoing weight loss program all year with smaller initiatives throughout, including quarterly 4-6 week challenges focused on walking, nutrition, stress reduction, and screenings may be a good starting place. Read our blog The Recipe for Successful Wellness Challenges to help you get started. These can be enhanced with lunch-and-learn educational presentations, and adjustments to the physical workspace and policy. These could include adding bike racks, mapping out nearby walking routes, establishing flex time so employees can exercise, providing access to healthy food by arranging for a healthy vending machine, scheduling a healthy food truck to come at lunch time, or more. Health coaching is also a proven way to support employees on their journey to improved wellbeing.
7. Create a Wellness Incentive program
Incentivizing wellness can also boost program participation and provide a gentle motivator to get employees thinking about their overall health and taking action. In the US, the most effective way to do this is by tying participation to benefits. This can include an insurance premium reduction for those who participate in the initial biometric screening and/or most of the challenges throughout the year. Other wellness incentives include raffles for gift cards, sports club memberships, sports equipment, or donating points to charity, etc. for employees that finish challenges, attend lunch and learns, etc. While there is controversy over wellness incentives, it's still a common component of wellness programs.
Summary
If you and/or team are responsible for occupational health and safety, it's important to help employees be healthy both in and out of the workplace and move to a 'whole body, mind and soul' approach – you're workforce will be glad you did. Plus, you'll be known as the rockstar leader for elevating your traditional health and safety programs and taking them to the next level.
Learn more about Wellness Technology
About CoreHealth Technologies
CoreHealth Technologies Inc. is a leading all-in-one corporate wellness platform trusted by wellness providers to power their health and wellbeing programs for 3+ million employees worldwide. At CoreHealth, we believe that developing the best employee wellness programs is all about giving providers the right code, design and access to best-in-class innovations. With the most customization, integrations and reliability of any software in its class, CoreHealth's powerful platform lets users focus on growing great wellness companies. For more information, visit the CoreHealth website.