Health Coaching: An Integral Part of Workplace Wellness Strategy
Jun 19, 2018
Why offer Health Coaching as part of your workplace wellness programs? What kind of results can be expected? Is coaching really necessary? Read this blog to find out.
This is Part 8 of a 10-part Must Have blog series on: Health Coaching and Education.
By now, most companies have bought into workplace wellness in one form or another. Employers know that a healthy workforce is a happy and productive workforce - not to mention that it may reduce the health care costs as a result of disease (Bloom, D.E. et al. 2011). However, some employers stop short of offering a comprehensive wellness program that includes health coaching.
WHAT IS HEALTH COACHING?
Health coaching is a process in which a Health Coach educates, mentors and supports an individual or group of individuals in cultivating positive health choices that will assist these individuals in achieving their health goals through lifestyle and behavior adjustments.
HEALTH COACHING GETS RESULTS
Health coaching has been applied successfully in numerous settings - not just the workplace (Galantino, Mary Louise, Schmid Pam, et al. (2009), DiDonato KL et al. (2013)) and has been shown to produce better health outcomes than wellness programs without coaching (Terry PE, Seaverson EL et al. (2011)), especially amongst those in poorer overall health and those most ready to change their health behaviours (Terry PE, Seaverson EL et al. (2011), Merrill RM et al. 2012).
Health Coaching is especially beneficial to those in poorer overall health and those ready to make a change.
Since individuals in poorer overall health are those most in need of change, they are more likely to maintain their engagement in coaching (Merrill RM et al. 2012). This engagement could produce substantial medical cost savings for employers as health coaching has been shown to have a positive impact on some biometric markers (DiDonato KL, et al. 2013), quality of life indicators, depressive symptoms and perceived stress levels (Clark MM, et al. (2014)).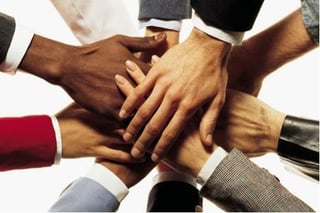 BOOST PARTICIPANT SATISFACTION
Furthermore, health coaching, when combined with higher wellness incentives, is associated with wellness program participant satisfaction, sustained coaching participation and health goal achievement according to Ovbiosa-Akinbosoye OE. Long DA. 2012.
Wellness program participant satisfaction is positively associated with sustained coaching participation and achievement of health goals.
So, employers that don't include health coaching as part of their wellness strategy may do so at their own peril.
Health coaching could be the most integral component of any workplace wellness strategy
DISCOVER HOW WE DO COACHING
Interested in seeing how CoreHealth helps you deliver health coaching? Watch this video.
READY FOR HEALTH COACHING?
The CoreHealth corporate wellness platform enables wellness companies to create custom education campaigns, self learning programs plus online group, digital, one-on-one/telephone coaching programs. Or, if you want to use a third-party health coaching company instead, we have several providers available on our wellness network or use your preferred coach. We can integrate with the provider and have it all seamlessly accessible from within the platform.

ADDITIONAL RESOURCES YOU MAY LIKE
Check out these other great resources to help you grow your wellness revenue.
Pick your business:
ABOUT COREHEALTH TECHNOLOGIES
CoreHealth Technologies Inc. is the leading corporate wellness platform trusted by more than 1000 organizations, ranging from medium-sized businesses to Fortune 500 enterprises. At CoreHealth, we believe that developing the best employee wellness programs is all about giving wellness companies the right code, design and access to the latest innovations. With the most customization, integrations and reliability of any software in its class, CoreHealth's powerful platform lets users focus on growing great companies. For more information, explore the CoreHealth website.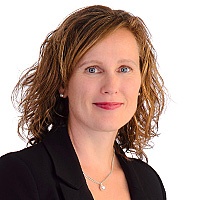 Cindy Danielson is CoreHealth's Marketing Maverick and team leader with a passion for connecting people and technology. In addition to marketing, she has experience as a Benefits Brokers, HR Professional and Project Manager. She loves sales and marketing process while leveraging systems such as Salesforce, Microsoft Dynamics CRM and HubSpot.