3 Options to Getting Workplace Health Off The Ground
Nov 15, 2016
Employee health and wellness is a priority for many organizations but deciding how you to deliver can be a challenge. Check out these 3 options to see what may be the best fit for your organization.
With more than two-thirds of U.S. employers offering wellness programs as part of their benefits packages (source www.shrm.org), workplace wellness is top of mind for many organizations these days. While you know you need to do something, it can be difficult getting wellness programs off the ground. Where do you start?
WELLNESS PROGRAMS FOR EMPLOYEES
The challenge in doing so oftentimes is bandwidth and skill-set.
Workplace health can 'fall' into the domain of Human Resources, Occupational Health & Safety or on the Executive Assistants shoulders if an in-house wellness resource isn't currently available. This can be a little intimidating if you don't have experience or formal training providing wellness programs. Or, you simply just don't have the time to dedicate to this.
Here are three options you could consider to deliver workplace health:
Hire Third-Party Wellness Provider

If you don't have an in-house wellness expert, you can hire a third-party wellness provider that specializes in delivering wellness programs for organizations.

If you have the budget, this is a more hands-off approach where you trust the wellness provider to take the lead on most everything wellness-related. You work together to determine the vision but they take the lead on implementing it. They are typically well versed in a variety of wellness services including communications, health risk assessments, biometrics screening, health content, wellness challenges, coaching and more. CoreHealth works with wellness providers around the globe to help them power wellness programs for clients - using our corporate wellness platform.

---

Tip: Just remember there will be an associated cost with hiring a wellness provider; however, they should have the time, skills and breadth of knowledge to deliver stellar wellness programs for employees. They typically take on all the administration and logistics. Plus, over time, they will become more familiar with your culture to design and implement wellness programs best suited for your organization.

---

Hire In-House Wellness Resource

If you have the budget, you can always hire an in-house wellness resource (ideally, someone who has their corporate wellness certification) to develop and implement wellness programs for employees. Because this resource is an employee, they become intimately familiar with your organization's culture, team and people. They will have a good 'pulse' on the organization and have a good sense of which wellness programs could be a good fit for your workforce.

This too is a more hands-off approach as the wellness coordinator takes the lead on wellness-related initiatives. They may or may not have the same breadth of experience and services a third-party wellness provider can provide but they are likely knowledgeable enough to get your wellness programs off the ground and evolve them to meet your needs. Over time, both their knowledge and your wellness programs should evolve too.

---

Tip: If you choose this option, the in-house wellness coordinator takes on all the administration and logistics; however, administering this can be a little daunting if managed manually. The coordinator may need corporate wellness technology to support them with health assessments, communications, coaching, challenges, biometrics and so one.

---

Work with a One-Stop-Shop Wellness Service

Finally, if you have the bandwidth to help out some but still wish to 'own' the wellness function, you can work with a partner like Go Online Wellness.

Go Online uses the CoreHealth corporate wellness platform to power 'out-of-the box' wellness challenges (or develop custom challenges for your organization for a fee) and helps you roll out wellness programs for employees. They take all the administration out of setting up health risk assessments, challenges and can integrate other third-party wellness programs you want to offer PLUS they provide end-user support to your employees (taking the load off your shoulders!).

Go Online tailors the wellness portal to suit your workplace health needs including custom branding so you can get the look and feel you want.

---

Tip: While Go Online does charge a fee for their service, you can choose how much (or little) you wish to be involved in the process. It's a great option for organizations that want to get started with wellness but don't have the budget to hire a full-service, third-party wellness provider or in-house wellness resource.

---
WHAT OPTION ARE YOU INTERESTED IN?
CoreHealth can help you get workplace wellness off the ground!
Looking for a Third-Party Wellness Provider? We work closely with third-party wellness providers and would be happy to refer you to a suitable provider based on your needs and geography. Email us at sales@corehealth.global.
Looking to Hire an In-House Wellness Resource? A great place to post your wellness job description is on the Wellness Council of America aka Welcoa. Once you hire someone, your wellness expert may be looking for corporate wellness technology – we can help with that!
Looking for a One-Stop-Wellness-Shop? Complete the Request a Demo form and we will connect you with the team of Go Online Wellness.

ABOUT COREHEALTH TECHNOLOGIES
CoreHealth Technologies Inc. is the leading corporate wellness platform trusted by more than 1000 organizations, ranging from medium-sized businesses to Fortune 500 enterprises. At CoreHealth, we believe that developing the best employee wellness programs is all about giving wellness companies the right code, design and access to the latest innovations. With the most customization, integrations and reliability of any software in its class, CoreHealth's powerful platform lets users focus on growing great companies. For more information, explore the CoreHealth website.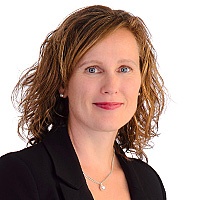 Cindy Danielson is CoreHealth's Marketing Maverick and team leader with a passion for connecting people and technology. In addition to marketing, she has experience as a Benefits Brokers, HR Professional and Project Manager. She loves sales and marketing process while leveraging systems such as Salesforce, Microsoft Dynamics CRM and HubSpot.