5 Essential Features for Your Corporate Wellness Portal
Aug 30, 2017
Health coaching, biometric screening, wellness challenges, oh my! Wellness doesn't have to be a challenge when simplified and streamlined into one easy-to-navigate site. Check out the 5 essentials.
An effective wellness portal can mean the difference between high and low employee participation - and a cumbersome interface with multiple sign-ons is probably the fastest way to decrease employee engagement. Since a slick wellness portal can increase the likelihood that your employee wellness program will work, let's take a look at a few ways to make your site as user friendly as possible. In this post we'll cover five simple ways to streamline your wellness portal and optimize any corporate wellness program, from the simple to the sophisticated.
1. One Log-in
To put it simply, no one has the time or patience to use multiple sign-ins to access each facet of a wellness program. Even if your corporate health program only has a few components, simplify the process by making sure your portal is a one-stop destination. Incorporate your wellness incentives, health coaching, wellness challenge, health claims information, biometric screening data, etc directly in one, easy-to-navigate site. Your employees – and your participation numbers – will thank you!
2. Full Customization
Your wellness portal should immediately look familiar to your participants, including your company's name and logo, signature colors, and maybe even a picture of your CEO. Each wellness challenge and wellness incentives should be customized to your population as well, to increase engagement and satisfaction. Steer clear of one-size-fits-all wellness challenges and incentives and opt for full customization to truly accommodate your workforce. CoreHealth has launched Wellness Compass to make this process easy.
3. Instant Reporting and Automatic Tracking
A wellness program manager doesn't need to spend hours organizing and interpreting data when that time could be better spent building relationships and helping users reach their goals. World-class wellness portals allow for instant, 24-hour access to up-to-the-minute data reporting about your wellness program. Similarly, no wellness manager should be manually tracking incentives when so many easy tracking tools are available. Make sure time is spent efficiently, and on the most important aspects of wellness.
4. Clear Instructions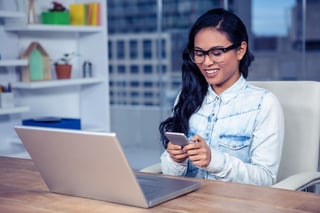 Nothing kills employee engagement like confusion about your corporate wellness program. For employees to succeed, make sure that instructions for participation are clear, thorough, and easy to find. This is not the time for simplicity! The best wellness portals have full instructions in an easy-to-find place – maybe right on the landing page – so even the least tech-savvy participant feels confident diving in.
5. Mobile Responsive
Eliminate one step in the on-boarding process by making sure your wellness portal is mobile responsive. When participants are able to view the portal on their iPad and smart phone, as well as on a desktop, it removes the inconvenient steps of finding and downloading an app. There will be one less barrier to participation.
For more information about wellness portals read:
Thinking About Switching Your Wellness Portal?
Additional Resources You May Like
Check out these other great resources to help you grow your wellness revenue.
Pick your business:
About CoreHealth Technologies
CoreHealth Technologies Inc. is the leading corporate wellness platform trusted by more than 1000 organizations, ranging from medium-sized businesses to Fortune 500 enterprises. At CoreHealth, we believe that developing the best employee wellness programs is all about giving wellness companies the right code, design and access to the latest innovations. With the most customization, integrations and reliability of any software in its class, CoreHealth's powerful platform lets users focus on growing great companies. For more information, explore the CoreHealth website https://corehealth.global/.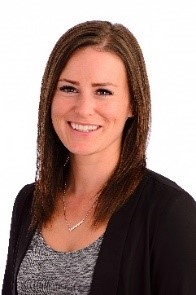 Andrea McLeod is CoreHealth's Sales and Marketing Magician who appreciates and promotes all aspects of a healthy lifestyle.