Webinar: Wellcoaches - Wellness Coaching
May 17, 2018
Wellcoaches showcases their new Healthy Habits Program focusing on habit collections for Coaching, Behavior Change, Emotional Balance, Burnout Prevention and Transformational Leadership.
Through their coach training curriculum, publications, workshops and more, the work of Wellcoaches is helping to establish the foundation of coaching psychology in healthcare. Wellcoaches is leading the way in established coaching programs.
Habit-making is how you take care of your future today -

Coach Meg
What is a Habit?
A habit is the simplest and smallest unit of behavior and mindset that improves your performance and well-being. To be sustained, a habit needs regular practice plus a good dose of both motivation and confidence. Habits become strong and automatic with repetition.
Unleashing the Power of Habits
The healthcare industry is struggling right now with unaffordable costs, burnout, and lifestyle-related disease epidemics, driving disruptive change as far as the eye can see. Wellcoaches understands how coaching habits transform us and those we serve. Their keystone habits enable positive change and thriving in a patient-centered coaching culture where everyone grows together.
Learn about the powers of habits for Coaching, Behavior Change, Emotional Balance, Burnout Prevention and Transformational Leadership and how you can unlock the possibility of behavior change.
About CoreHealth Technologies
CoreHealth Technologies Inc. is the leading corporate wellness platform trusted by more than 1000 organizations, ranging from medium-sized businesses to Fortune 500 enterprises. At CoreHealth, we believe that developing the best employee wellness programs is all about giving wellness companies the right code, design and access to the latest innovations. With the most customization, integrations and reliability of any software in its class, CoreHealth's powerful platform lets users focus on growing great companies. For more information, explore the CoreHealth website.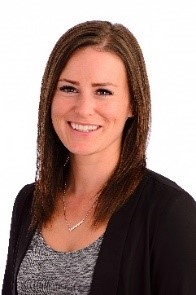 Andrea McLeod is CoreHealth's Sales and Marketing Magician who appreciates and promotes all aspects of a healthy lifestyle.