Wellness Company Helps Improve Employee Health with New Wellness Portal
Aug 9, 2017
Discover Wellness, a corporate wellness company based in North Carolina, was quickly expanding and needed help adapting to growth. Its offerings included wellness challenges, biometric screenings, and everything in between to help their clients improve employee health. When leaders realized they needed a change, they were asking clients to use multiple logins and track participation manually – a cumbersome and inefficient way to operate.
Discover Wellness had specific requirements for improvement:
wellness incentive program management,
reduced administration,
seamless integration, and
improved user experience.
When used in combination, these improvements would contribute to a more engaging overall program with a more user-friendly look and feel; ability to easily track wellness incentives and avoid mistakes; reduce administration; and a single sign-in which integrated all of their systems.
These changes were a daunting task for an already-overloaded company!
Discovering the Solution with Corporate Wellness Technology
After extensive research of the industry and competitors, Discover Health partnered with CoreHeath, a leading corporate wellness portal, to improve, streamline, and power their programs.
They had three key reasons for choosing CoreHealth:
flexibility,
engagement, and
efficiency.
These key elements were important to Discover Health because they would allow all programs to be integrated, making a seamless user experience; employees could have access to additional resources and tools; improved communication; and substantially reduced admin time.
Reaping the Benefits of Improved Programs
Discover Health saw immediate improvement after partnering with CoreHealth. Their programs were more streamlined and efficient, and communication with employees and clients improved. Administrators were able to focus more on their clients and boosting employee health by helping clients achieve their goals while spending less time tracking participation numbers and distributing rewards.
It was an all-around win and Discover Health is continuing to watch its programs improve. Most importantly, they are able to strengthen their relationship-based programs and services, knowing that the details are being seamlessly taken care of by CoreHealth's streamlined programming.
Read the full case study here!
About CoreHealth Technologies
CoreHealth Technologies Inc. is the leading corporate wellness platform trusted by wellness providers for more than 1000 organizations, ranging from medium-sized businesses to Fortune 500 enterprises. At CoreHealth, we believe that developing the best employee wellness programs is all about giving wellness companies the right code, design and access to the latest innovations. With the most customization, integrations and reliability of any software in its class, CoreHealth's powerful platform lets users focus on growing great companies. For more information, explore the CoreHealth website.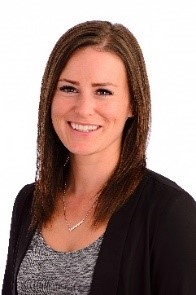 Andrea McLeod is CoreHealth's Sales and Marketing Magician who appreciates and promotes all aspects of a healthy lifestyle.