5 Mental Wellness Resources for Employee Wellness Programs
Jan 31, 2018
On January 31st CoreHealth will join the conversation and help spread awareness around mental health through Bell's Let's Talk Day in Canada. Check out these excellent mental wellness tools.
Bell Let's Talk is a wide-reaching, multi-year program designed to break the silence around mental illness and support mental health all across Canada. As a global partner in workplace wellness, CoreHealth shares these 5 mental wellbeing resources as an excellent complement to existing wellness programs.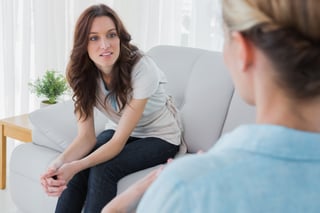 In any given year, 1 in 5 people in Canada will personally experience a mental health problem or illness, affecting people of all ages, education, income levels and cultures. The more we learn and spread awareness of mental health, the more ways we can end the stigmas attached to them. It's up to society as a whole to support and empower individuals who need assistance with mental health issues.
We are fortunate to live in a time where quality care is right at our fingertips. Online courses and programs offer easy access to self-guided exercises and individual coaching with skilled experts. If you're an employer wondering how you can help provide your employees with tools and resources to manage mental illness, CoreHealth has numerous wellness partners that specialize in various services on mental health solutions. Educating and encouraging employees to take advantage of these resources shows your support for their wellbeing and can empower them to seek support .
Mental Health & Wellness Tools for Employees
Amongst CoreHealth's innovative wellness partners are these companies that are focused on providing employers mental health and wellness resources and support for employees:
Healbright
Healbright has been called "The Lynda.com of Therapy" and offers hundreds of videos led by mental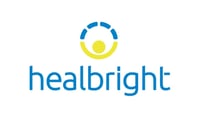 health professionals. Healbright's mental wellness programs make the insights of therapy accessible and stigma-free to promote peak mental wellbeing in the workplace. Their programs are also priced to be one of the most affordable solutions on the market, helping to make mental wellness accessible to companies of all sizes and industries. Watch their webinar to discover more.
MindQ
MindQ is a clinically-validated health risk assessment that identifies employees at risk of mental health issues known to interfere with workplace performance. By linking increased awareness with risk-specific strategies and tools, MindQ creates a powerful solution that engages employees and helps to improve employee wellbeing, physical health and productivity. Watch their webinar to learn more.
MindWell-U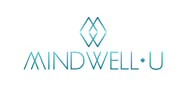 MindWell-U delivers evidence-based mindfulness training for the workplace. Their bilingual 30 Day Mindfulness Challenge is all online and proven by university researchers to reduce stress, increase resilience and improve performance. Workplace wellness programs often promote physical exercise but we now know the importance and possibilities of mental exercise. Mindfulness practice is a form of mental exercise, and when practiced routinely (similar to going to the gym or walking 10,000 steps) there is a significant benefit.
SelfHelpWorks

SelfHelpWorks uses a structured cognitive behavioral training approach that focuses on the root causeof unhealthy behavior, rather than the behavior (or symptom or habit) itself. They have multiple health coaching courses including ones for smoking cessation, obesity, stress management and more. The end result is permanent, sustainable behavioral change that can be attained without the use of willpower.
Outer Stress Inner Calm
Over 75% of all physical ailments are stress related. Many psychological issues and conditions are stress driven. Outer Stress Inner Calm delivers online skills training that enables users to self regulate to reduce the negative experiences of stress. Their comprehensive self directed program is centered around 10 weekly video training sessions where employees can learn the skill of self-regulation to progressively reduce the experience of stress and develop a new sense of well being.
Ready for Mental Wellness Resources?
Contact CoreHealth to learn more about these mental wellbeing resources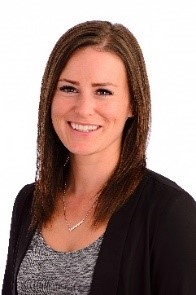 Andrea McLeod is CoreHealth's Sales and Marketing Magician who appreciates and promotes all aspects of a healthy lifestyle.