How a Health Conscious Culture & Wellness Portal Delivered Holistic Wellness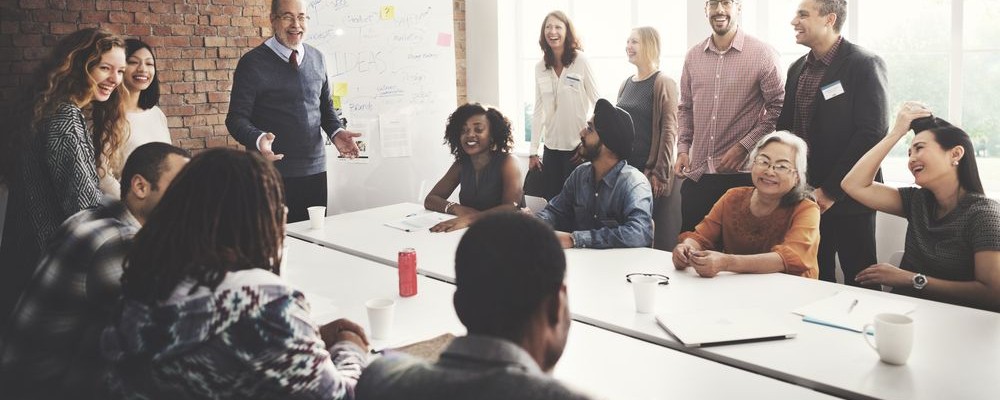 Discover how Hamilton Health Care, a nonprofit health care system, has created a strong and supportive health conscious environment that has fully embraced a wellness culture.
When it comes to health care providers many promote wellness but there are few who are successful in a proactive and progressive approach to wellness for their own employees. Typically, the approach to wellness programs is reactive mode in response to managing diseases instead of managing health and wellbeing as a whole. With organizations that are effective at promoting a holistic wellness approach instead you'll typically find a health conscious corporate culture and an understanding leadership playing a large role in that success.
A Health Conscious Culture
Hamilton Health Care, a nonprofit health care system located in northwest Georgia, is a prime example of an organization that has worked diligently at creating a strong and supportive health conscious environment that has fully embraced a wellness culture. However, even with all the right ingredients for a successful wellness program in place, it's not always smooth sailing. When road blocks arise in any situation, depending on how proactive and progressive an organization is can make all the difference in improving outcomes.
Hamilton Health Care has a long-standing commitment to the health and wellness needs of its employees.
Their leadership is known for listening and understanding their employees needs and learning about what motivates them. They knew leading a healthy lifestyle was important to their employees and having a successful corporate wellness program was critical to helping them achieve this.
"I must say I've only been a part of this wellness journey for about 4 weeks, and I can already tell that it is about more than just being healthy. Here at Hamilton, the employees are truly expressing what is meant to have a Healthy Lifestyle. I'm happy to be a part of an organization that helps me stay focused every step of the way to successfully complete my healthy lifestyle journey."

-Associate from HPG Murray
When it was apparent their wellness technology did not align with their goals and that it was hindering the success of their wellness program, they knew they needed to improve the situation. Some of their wellness program's top priorities were efficient customization and communication abilities and both were proving to be difficult to achieve with their provider at the time. They were also faced with a lack of customer service and timely responses to issues that were harming their wellness program. It was time to take action.
Wellness Portal Market Research
After indepth market research, Hamilton Health selected CoreHealth's corporate wellness technology to help transform their wellness program. Once implemented the benefits were immediate and Hamilton Health was thrilled with the results:
Participants notably appreciated how the platform had become more efficient, fun and easy to use
The responsive web design gave users full functionality of the entire platform accessible from any device
Participants enjoyed the gamification and social networking functionality that further supported their collaborative culture
85% participant rate was achieved
Switching to CoreHealth resulted in program savings of $318,000!
User Feedback
"It's been easy for me to do what I need to do in CoreHealth's platform. You have given me the freedom to reallocate my time to focus on diving deep into our programs and design new and innovative programs. I have one full day per week back now vs. spending it on troubleshooting and issue management."
Emily Elrod, Hamilton Health Care System's Wellness Coordinator
"The new platform is laid out much better. It is more user friendly and I can get to where I want. The different challenges are so fun and have really helped increase my walking. I am so grateful for Hamilton to have the wellness program."
Mike Nichols, Maintenance Specialist
About CoreHealth Technologies
CoreHealth Technologies Inc. is the leading corporate wellness platform trusted by more than 1000 organizations, ranging from medium-sized businesses to Fortune 500 enterprises. At CoreHealth, we believe that developing the best employee wellness programs is all about giving wellness companies the right code, design and access to the latest innovations. With the most customization, integrations and reliability of any software in its class, CoreHealth's powerful platform lets users focus on growing great companies. For more information, explore the CoreHealth website.