Lessons From the HBCE Conference: A Holistic Approach to Wellness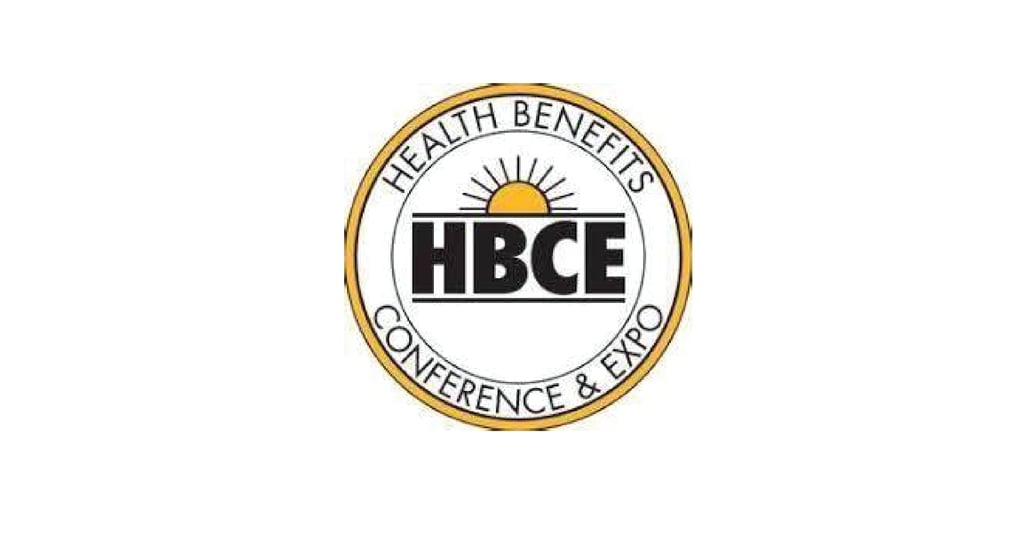 I am a self-proclaimed wellness newbie and recently attended my first conference, the Health Benefits Conference & Expo (HBCE). This conference was an opportunity for me to educate myself on the relationships between employers, employee health, and benefit costs. As an added bonus I also got to escape the Canadian cold in January and enjoy some warm sunshine on the beautiful white sands of Clearwater beach!

I would like to share some of the highlights I took away from the conference.
A WELLNESS EDUCATION
Employers are continually looking for ways they can influence the outcomes of their bottom line. It was apparent from the list of speakers that this was the place to be to hear about successful case studies, ideas and expert led sessions aimed at identifying how to do just that. This was exactly the source for a health and wellness education I was looking for!
WHOLE PERSON WELLNESS
There were many great presentations and expert speakers on a variety of industry topics at HBCE. I discovered that one of the messages that I found commonly emphasized and that resonated with me the most was how important a holistic approach to wellness is. Some of the main thoughts discussed about a whole person approach to well-being and the connections it encompasses are outlined below.
THE LINK BETWEEN WELL-BEING AND PHYSICAL HEALTH
Way back when, traditional thinking looked at physical and mental health as very different entities that were not one and the same. The view was the body was predictable in its day-to-day functions whereas the mind was unpredictable. This past view of the mind and body had shaped how we measured health up until relatively lately.
Not until the 20th century did a shift toward whole-person wellness take hold. Health began to be viewed as a state of physical, mental and social well-being. When a balance of physical, emotional, social and intellectual health was found, optimal health was reached. These deeper wellness factors were not only a part of health but they have a direct impact on physical health. I think we can all relate in some form or the other how some of the following mental states has affected our physical well-being.
Stress
We all know how chronic and acute stress has short and long-term physical effects. Just look at how stress influences our immune functioning and how often we come down with sickness when we are stressed out. Stress has also been linked to causing hypertension, cancer and obesity.
Depression
One of the most common mental health conditions, depression is one of the leading medical conditions in the world. Depression is correlated with prolonged illness recovery, reduced engagement with treatment and a decrease in lifestyle behaviors needed to manage chronic conditions. It's also the leading cause of employee absenteeism. It's good to know that physical activity can help combat depression and anxiety and improve psychological well-being. Positive psychological well-being has indeed been linked to improved cardiovascular health.
Emotional Well-Being
A healthy emotional well-being has been tied to having a positive impact on cognitive health with things such as creative thinking and decision making. In addition, positive psychological well-being is also linked to better cardiovascular health.
Social Well-Being
It's common knowledge that finding and maintaining healthy social connections benefits us. The moods from interpersonal relationships meet one of our most basic psychological needs for social connectedness.
72% of US adults report feeling stressed about money
Students are entering the workforce with high levels of debt and others are extended on their home mortgages and are struggling to make ends meet. When an individual faces financial insecurity all health care needs are put on hold. Assisting employees with an education in financial wellness helps them build economic security, improves their quality of life, promotes health and well-being and fosters self-sufficiency.
In my opinion, knowing that more and more wellness programs are evolving to not just include physical health with programs such as biometric screenings but also including assessments, tools and resources to manage healthy emotional behavior as well. Including all aspects of health in a wellness program is definitely a positive direction that I'm sure wellness will continue to follow.
Source: What Your Employees May Be Missing Without A Whole-Person Approach to Wellness by Allison Grupski, Ph.D.
PROVIDE HOLISTIC WELLNESS WITH THE HELP OF TECHNOLOGY
If you are looking to provide a holistic approach to workplace wellness, wellness technology can help take the headache of administration and program management. The CoreHealth corporate wellness platform could be your solution.
ABOUT THE AUTHOR
Andrea Soar is CoreHealth's Sales and Marketing Magician and a newbie to corporate wellness. She is an avid runner and fitness-fan and represents what holistic well-being looks like.
ABOUT COREHEALTH TECHNOLOGIES
CoreHealth Technologies Inc. is the leading corporate wellness platform trusted by more than 1000 organizations, ranging from medium-sized businesses to Fortune 500 enterprises. At CoreHealth, we believe that developing the best employee wellness programs is all about giving wellness companies the right code, design and access to the latest innovations. With the most customization, integrations and reliability of any software in its class, CoreHealth's powerful platform lets users focus on growing great companies. For more information, explore the CoreHealth website.