The HBCE Conference – Your Source for Health & Wellness Education
Jan 16, 2017
Are you an employer that wants to identify ways you can positively impact your bottom line while improving your employee's health and wellness? We'd love to meet you then - at the 26th Annual Health Benefits Conference and Expo that is!
The HBCE conference is fast approaching at the Sheraton Sand Key Resort taking place Monday January 30th to Wednesday February 1st.
EMPLOYEE BENEFITS AND NETWORKING
If we're not at the beach getting our daily dose of vitamin D, you'll find Craig Blumenthal, our Well-being Solution Sensei and Andrea Soar, our Sales and Marketing Magician networking with key decision makers in the following fields:
Benefits and compensation
Health and wellness promotion and population health management
Human Resources
Employee health services including: on-site/near-site clinics
Occupational health and safety
Worker's compensation and absence management
Sounds like a great opportunity to educate yourself on unique issues and trends and even enjoy some warm sunshine on the side – bonus!
The HBCE conference uses a heavy focus on employer case studies, with sessions presented by industry experts and your peers, providing relevant tried-and-true solutions. The insights and tools presented can be used to effectively manage health care costs while increasing employee engagement.
WHY IS COREHEALTH GOING YOU MIGHT ASK?
Craig and Andrea will be there to learn more about the employee benefits world AND to discover what YOU are looking for with corporate wellness.
CoreHealth provides corporate wellness technology and not to pump our own tires but we are pretty darn good at it – our customers say so (see our case studies).
If you are an employee benefits broker, insurer, employee assistance provider, HR consulting firm, or corporate wellness company wanting to find out more about our wellness platform or heck just want to come say hi, please do! We'll be hard to miss in our neon t-shirts.
ABOUT COREHEALTH TECHNOLOGIES
CoreHealth Technologies Inc. is the leading corporate wellness platform trusted by more than 1000 organizations, ranging from medium-sized businesses to Fortune 500 enterprises. At CoreHealth, we believe that developing the best employee wellness programs is all about giving wellness companies the right code, design and access to the latest innovations. With the most customization, integrations and reliability of any software in its class, CoreHealth's powerful platform lets users focus on growing great companies. For more information, explore the CoreHealth website.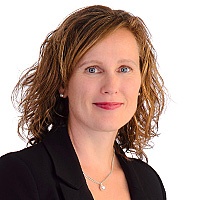 Cindy Danielson is CoreHealth's Marketing Maverick and team leader with a passion for connecting people and technology. In addition to marketing, she has experience as a Benefits Brokers, HR Professional and Project Manager. She loves sales and marketing process while leveraging systems such as Salesforce, Microsoft Dynamics CRM and HubSpot.