Worksite Wellness 101 for Benefits Brokers – Download FREE Guide
Learn how your benefits brokerage firm can get started helping clients with worksite wellness. Talk the talk and learn the pro's and con's of in-house wellness staff or working with a wellness vendor.
If you're in the health insurance business, you know that worksite wellness is a trend that's here to stay. If you're thinking about getting started with providing wellness programs to clients, let us give you a hand. In honor of Healthy Workplace Month, we've created a free Wellness 101 downloadable guide for benefits brokers and includes practical templates.
Learn how your brokerage firm can guide and support clients with effective corporate wellness programs. Gain a competitive advantage, share the value of wellness, and decide how you can best help programs to help clients achieve high ROI – even if you don't know where to begin. Let's get started!
Why offer wellness?
To put it simply, wellness is about human capital management. It helps employees by improving their health, increases productivity, and lowers absenteeism. It's also been shown to lower employee turnover and healthcare expenditures, and boosts both morale and the bottom line, with proven ROI. It's the right thing to do, morally and financially. The real question is, why not offer wellness?
Create a competitive advantage
Wellness is everywhere. Don't let your competition outdo you because of fears about starting wellness; with all the advances in technology and wellness programming, there are tailored wellness programs for every type of organization, from a small business to a large corporation. And the best part is, when you partner with wellness vendors and wellness technology companies, the hard work is done for you.
Four steps to wellness
When you break down corporate wellness into its basic parts, it begins to look less intimidating. Every example of successful worksite wellness involves these key ingredients. In the download you'll see more detail about each of these components:
Workplace health assessment. Assessing the health of your employees to determine where your population stands is the first step to developing your program. A large-scale, in-depth option is biometric screening, and on the opposite end of the spectrum is a simple Health Risk Assessments (HRA) questionnaire filled out by each employee. There are also options that combine or tailor custom assessments to your organization
Planning the program. Whether you have an in-house wellness team or partner with a wellness vendor, the next step is to use the data you've gathered in the assessment to create a program that will impact your employees' specific health needs. This includes creating wellness incentives, planning events, scheduling informational meetings, gearing up for marketing, and more.
Implementing the program. This step involves marketing, communications, gaining employee participation, managing the programs, and fielding participants' questions and feedback. The process is usually done on an annual basis, but can also be done quarterly or on a customized timeline
Determine the impact through evaluation. At the end of the wellness cycle (usually the one-year or quarter-year mark), it's time to evaluate your employees' progress and participation. The most straightforward way to do this is to administer another health risk assessment and compare it to the original. Have employees gotten healthier? Find out where you need to focus and fine-tune the program for the next iteration.
The Wellness Dream Team – Partnerships
Does this sound like a lot of work to take on by yourself? Many organizations partner with wellness vendors and wellness technology companies to make the process smoother. These companies offer their experience and customized programming to your populations to make sure your clients get the best ROI and health results possible from their corporate wellness programs.
One-Stop-Source for Wellness
Download our free guide for brokers that goes in-depth about your options to start delivering worksite wellness programs or partner with a third-party wellness provider - including pros and cons for both.
This guide features insights from top wellness vendor Inspired Perspectives. Learn what it takes to get a best-practice worksite wellness program rolling and how to keep it running successfully.
About CoreHealth Technologies
CoreHealth Technologies Inc. is the leading corporate wellness platform trusted by wellness providers for more than 1000 organizations, ranging from medium-sized businesses to Fortune 500 enterprises. At CoreHealth, we believe that developing the best employee wellness programs is all about giving wellness companies the right code, design and access to the latest innovations. With the most customization, integrations and reliability of any software in its class, CoreHealth's powerful platform lets users focus on growing great companies. For more information, explore the CoreHealth website.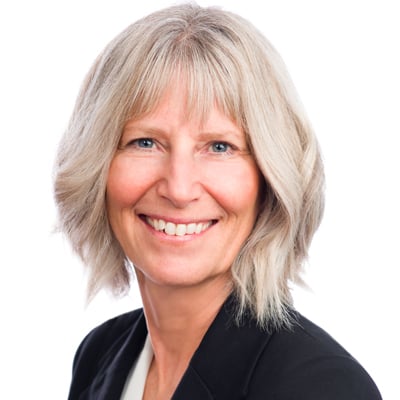 About The Author
Anne Marie Kirby
Anne Marie Kirby is the Founder and Managing Director of CoreHealth Technologies. Recognized as a leading female entrepreneur by national awards panels, Anne Marie has been at the forefront of health and wellness innovation - leading the team in developing sophisticated corporate wellness technology that empowers the wellness innovators of tomorrow.