University of Michigan Health Risk Assessment Now 'Live' and Supported by CoreHealth
Mar 21, 2017
The University of Michigan Health Management Research Center (HMRC) closed its doors December 31, 2016 leaving the wellness industry with some uncertainty about the future of the most scientifically validated health risk assessment in the field.
In response to this anticipated closure, HMRC and CoreHealth Technologies, a leading corporate wellness solutions company and University partner, reached an agreement for CoreHealth to continue offering the health risk assessment on its technology.
One of the Only Truly Validated Health Assessments is Now Stronger
In October, a CoreHealth press release announced how CoreHealth would build the health risk assessment into their Partner Network. The build process was completed in February 2017 and is readily available to users of their platform.
THE NEW & IMPROVED UNIVERSITY OF MICHIGAN'S HRA IS AVAILABLE IN COREHEALTH'S CORPORATE WELLNESS PLATFORM
"CoreHealth has done a great job embedding the University's HRA into its wellness technology. I think organizations will find the new user experience better with more flexibility to tailor and translate. This HRA has now undergone a well-deserved refresh and better matches the slick and stylish designs CoreHealth provides with their wellness portals," says Dee Edington, the Founder of both Edington Associates and the University of Michigan Health Management Research Center and a 'pioneer' in the workplace wellness industry.
UOFM HEALTH RISK ASSESSMENT – NOW BETTER THAN EVER
To ensure the integrity of the health risk assessment was kept intact, CoreHealth focused on delivering the following improvements:
An improved user experience.
Ability for organizations to tailor the HRA to match corporate bra
Easy to produce aggregate reports - instantly.
Translatable to any language.
READY FOR THE NEW AND IMPROVED UOFM HRA?
ABOUT COREHEALTH TECHNOLOGIES
CoreHealth Technologies Inc. is the leading corporate wellness platform trusted by more than 1000 organizations, ranging from medium-sized businesses to Fortune 500 enterprises. At CoreHealth, we believe that developing the best employee wellness programs is all about giving wellness companies the right code, design and access to the latest innovations. With the most customization, integrations and reliability of any software in its class, CoreHealth's powerful platform lets users focus on growing great companies. For more information, explore the CoreHealth website.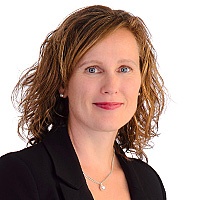 Cindy Danielson is CoreHealth's Marketing Maverick and team leader with a passion for connecting people and technology. In addition to marketing, she has experience as a Benefits Brokers, HR Professional and Project Manager. She loves sales and marketing process while leveraging systems such as Salesforce, Microsoft Dynamics CRM and HubSpot.