Top 5 US Wellness Health Insurers & Their Workplace Wellness Programs
By Your Friends in Health at CoreHealth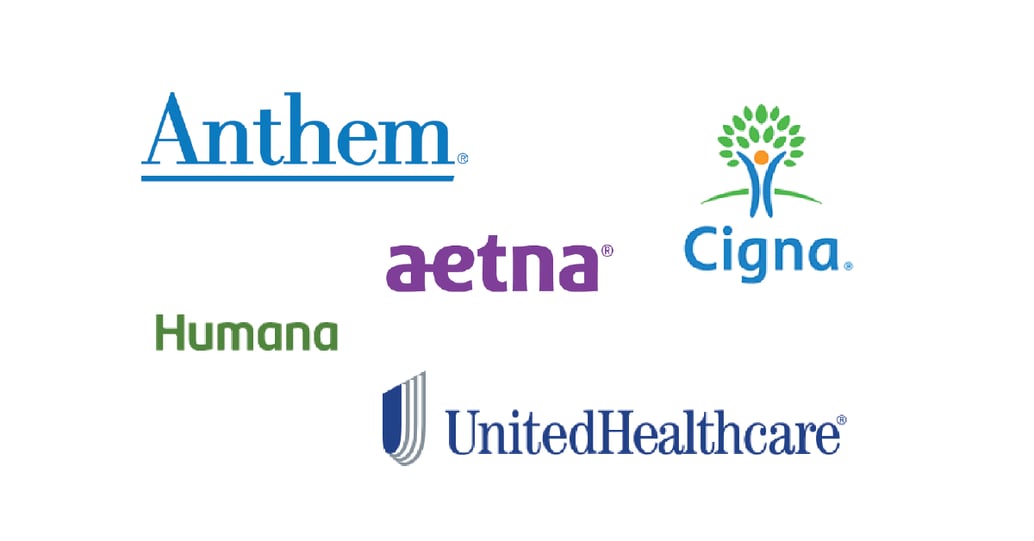 It can be difficult to know which health insurance company provides the best wellness programs. Here we summarize program highlights of the top 5 US Health Insurers.
Finding the right health insurance company with a workplace wellness program that matches an organization's needs and requirements can be tricky, especially since there are over 900 different providers. Health insurers and workplace wellness programs all vary significantly. While there is no one "best" corporate wellness program, the best choice for an organization depends on employee needs, budget, and workplace culture. To help you get started, here are the top 5 of America's Largest Health Insurers in 2018, based on the most members and revenue in 2018 as reported by Forbes, with details on their corporate wellness programs. This list is in order of membership from largest to smallest.
1. UnitedHealthcare
UnitedHealthcare (UHC) is a division under UnitedHealth Group, the largest health insurer in the US. UHC has over 45 million members and a care network of over 1.2 million physicians. UnitedHealthcare supports numerous corporate wellness programs, including Rally Health® which is a digital health experience that offers personalized recommendations to help employees move more, eat better, and feel happier.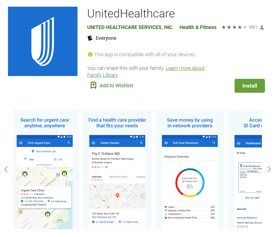 According to The Balance, UHC members can order prescriptions online, participate in digital wellness programs, speak to a nurse via a hotline, and can even find doctors. They can set up appointments, file claims, and talk to a doctor via a mobile device 24/7. The UnitedHealthcare® app puts your health at your fingertips.
UnitedHealthcare Motion® helps participants track steps, set goals and earn financial incentives when they reach daily walking targets.
Advocate4Me is designed to help members successfully navigate the health care system by matching them with expert advocates who guide them when they have questions. Members can use this resource as their single point of contact, giving them a clear way to get support to make more informed health care choices and get the most out of their benefits.
2. Anthem
Anthem (Previously WellPoint), is the second-largest medical insurance provider, with over 40 million members. Anthem is a licensee of Blue Cross Blue Shield Health Insurance Products. Although the insurer is Anthem, the products will be titled BCBS, followed by the name of the state.
Anthem Employee Health & Wellness Programs takes a holistic approach to wellness and health by equipping individuals with the tools they need on their journey to well-being.
Gaps in care - First, Anthem focuses on identifying gaps in care to ensure that everyone can get the right care at the right time and place.
Behavioral health support gives employees access to their dedicated 24/7 call center for help with program referrals, crisis intervention and for guidance making decisions.
Health condition management provide online wellness tools and preventive care programs to help employees self-manage conditions like diabetes and heart disease. They provide support for moms-to-be to ensure a healthy pregnancy and delivery. Employees can receive care guidance through our 24/7 NurseLine.
Well-being tools offer online resources, live support and mobile apps to engage employees and help you build wellness programs. Employees can receive telephone support from health coaches and 24/7 NurseLine, schedule video visits with doctors using LiveHealth Online, or use their Employee Assistance Program (EAP) which provides confidential resources to help employees and their household members address work and life challenges at no cost..
3. Aetna
Aetna is another popular health insurer, with over 22 million members. They received an A.M. Best A (excellent) financial strength rating, and, according to a JD Power study, Aetna also receives five stars in overall customer satisfaction in several US States.
When it comes to their employee health and wellness programs, Aetna has over 70 wellness programs that range from the continuum of care to biometric screening, healthy lifestyle coaching, living well with asthma, and tobacco cessation. Aetna also has an online wellness portal that includes health assessments. Getting personalized results from these assessments is a great way for employees to identify where they're at risk and how they can take action. Aetna also provides women's healthcare services, personal health and wellness coaching, and mindfulness programs.
Aetna's workplace wellness programs bring health-promotion services to the workplace including: on-site biometric screening, educational workshops and health awareness campaigns. They also offer a metabolic syndrome solution, Health Connections Get Active program which runs year-round offering seasonal challenges to keep people moving and motivated.
Aetna also offers a 24-hour Informed Health Line for members to talk to a registered nurse, toll-free giving access to more than 5,000 health topics.
4. Cigna
Cigna is the fourth largest major medical insurance company in the US, with 17 million members globally. According to Insure.com's Best Health Insurance Companies for 2020, Cigna came in third with an overall score of 83.95 and an A.M. Best A (Excellent) Financial Strength Rating.
Cigna's Health and Wellness Programs help improve workplace wellness through coaching programs, health incentive rewards and more! Programs are centered around the idea that total health and wellness come from addressing these 5 key areas: physical, emotional, financial, social, and environmental health. To tackle these areas, Cigna seeks to create a culture of well-being in every organization and implements:
Wellness Programs which provide client health engagement consultants to all businesses with less than 5000 employees for no additional cost. Their Employee Assistance Program complements wellness campaigns and programs through targeted wellness seminars, stress management tools, and critical incident and disaster response services, as well as assistance for work and life issues. Their Healthy Rewards® Program offers discounts on many health and wellness products and services to customers.
Cigna Health Matters® offers a health assessment, integration with their myCigna.com where employees can view their health status, incentives and health recommendations.
Health Risk Management offers employees a Healthy Awards Account, access to a Cigna Health Advisor, their Diabetes Prevention, Lifestyle Management and MotivateMe Incentive Programs.
Care Management services for individuals dealing with complex health concerns and high cost, high risk situations, such as traumatic injuries, high-risk pregnancy, multiple sclerosis, and oncology diagnoses. They offer a Healthy Babies Program, 1-on-on support with a health advocate along with coaching and cancer support.
Chronic Care Management includes Your Health First® program with options for telephone, online or face-to-face coaching intervention for employees with chronic conditions, such as diabetes, asthma, depression, back pain and cardiac conditions. Employees work 1-on-1 with a health coach to close gaps in care, learn how to better manage their chronic health conditions and avoid onset of complications. Cigna Health Matters® Score uses advanced, predictive modeling to prioritize customers' health risks for coaches, and to outreach to customers using email, text, or telephone.
Behavioral Health Programs help you manage health issues and well-being concerns in your workforce before they become more serious. They provide coaching, support, and resources to help employees – body and mind.
5. Humana
Finally, Humana takes fifth place with over 16 million members. According to Insure.com's Best Health Insurance Companies for 2020, Humana also comes in fifth place with a total score of 83.38 and an A.M. Best A - (Excellent) Financial Strength Rating.
When it comes to Humana's Workplace Wellness Programs, Humana offers a Go365 wellness and rewards program that allows employees to earn rewards for healthy actions like completing verified workouts or getting a flu shot. They offer:
Biometrics Screenings to help boost your workforce's well-being with comprehensive medical screenings that help your employees identify and address potential health concerns.
Health Coaching - Go365 always rewards your employees for engaging with certain health coaching programs. Coaching may assist your employees with health topics like managing weight and stress, quitting smoking and developing healthy eating habits.
Self-Service Portal - their self-service portal includes resources to plan, promote and implement worksite wellness initiatives—and maximize employee participation in Go365. Access educational materials and templates, webinars and facilitate company challenges all in one spot!
Their Employee Assistance Program (EAP) gives guidance and support for any issue that demands an employee's time and attention. The use of an EAP can result in a 2 to 1 return on each dollar spent on work-life services.
Summary
According to Glassdoor, Health Insurance is the number one requested benefit by employees. That's why it's vital you select a health insurer and workplace wellness program that works best with your clients.
Although we've gone through the 5 top US Health Insurers and their corporate wellness programs, Alan Kohll, founder and president of TotalWellness, a national corporate health and wellness services provider, reminds us that it's not enough to have a workplace wellness program alone.
"The bottom line is that it's essential to build a company culture that supports and promotes employee well-being. Without a supportive culture and environment, employees won't believe that their health and happiness is a company priority. Leaders should focus on creating a corporate culture and wellness program that complement one another to make employee wellness more engaging, exciting and part of employees' day-to-day life."
So, if you're interested in building a supportive company culture for your clients and signing up with a leading insurance carrier, contact us. CoreHealth works with the top insurance carriers and wellness providers to create, design, and manage wellness solutions via our wellness management software. Contact us to learn how we can help your organization.
About CoreHealth Technologies
CoreHealth Technologies Inc. is a total well-being technology company trusted by global providers to power their health and wellness programs. Our wellness portals help maximize health, engagement and productivity for 3+ million employees worldwide. We believe people are the driving force of organizations and supporting them to make behavior changes to improve employee health is in everyone's best interest. With the most flexibility, customizations and integrations of any software in its class, CoreHealth's all-in-one, multi-lingual, white-labeled wellness management platform helps grow great wellness companies. Simple to sophisticated, based on you. For more information, visit the CoreHealth website or YouTube Channel.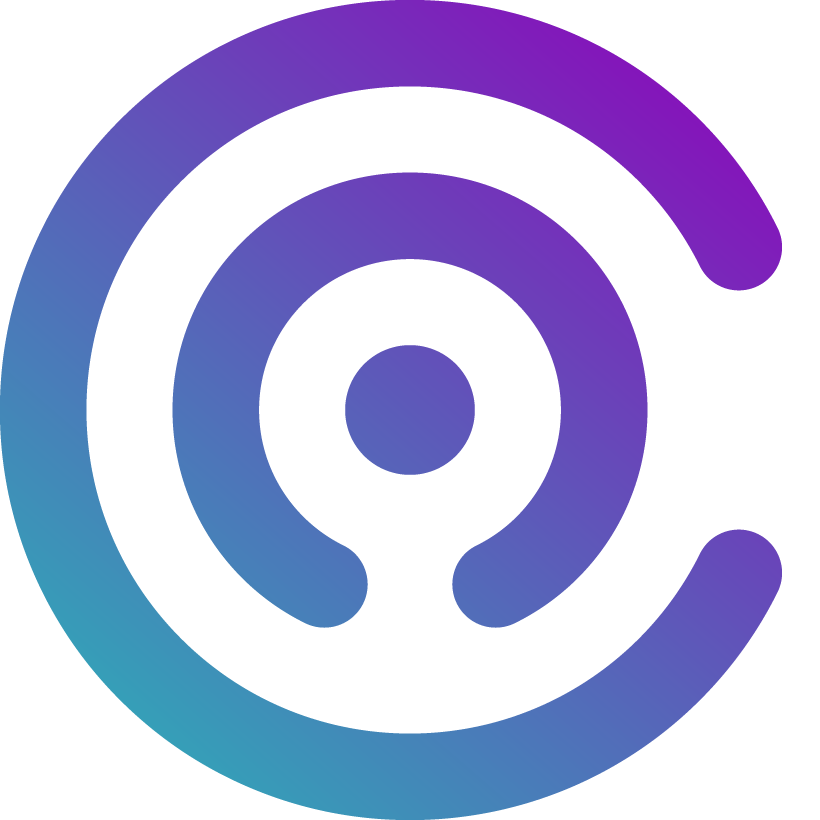 About The Author
Your Friends in Health at CoreHealth
CoreHealth by Carebook's Health and Wellness Team works hard to bring our readers informative and research validate health and well-being blog articles and resources that support your workplace wellness culture and wellness technology purchase decision.