5 Ways Wellness Companies Are Evolving Their Wellness Programs
By Your Friends in Health at CoreHealth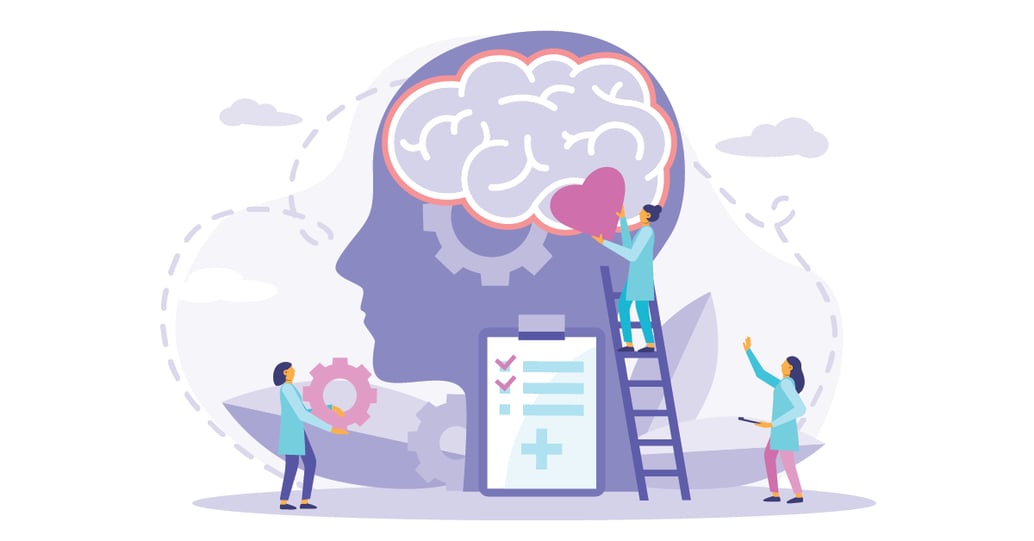 Wellness companies that want long-term 'staying power' in the competitive well-being industry constantly evolve programs to help employees adopt healthy behaviors. Check out these 5 strategies.
Did you know that healthcare expenses can cost companies up to 50% of their annual profits? Today, improving worker health and productivity goes beyond basic healthcare packages. Most companies offer an employee wellness program because they recognize the advantages of investing in employees' well-being. In fact, integrated health and wellness programs save almost six times as much as their initial investment. With this in mind, we'll go over five key ways wellness companies are improving their existing programs, and the benefits it brings to both employees and employers.
1. A Bigger Focus on Mental Health
Although worksite wellness programs often emphasize work-life balance, many companies are interested in expanding this sentiment of mental wellness with an increased focus on mental health. According to Corporate Wellness Magazine, productivity loss, job abandonment, absenteeism and high turnover are all directly linked to poor mental health.
Laura Putnam, CEO of Motion Infusion, believes that more leaders should take these concerns seriously: "We have a serious mental health crisis that is impacting everyone (like never before). It's real and it's happening on every level. This growing trend is forcing leaders to focus more on mental health," she said in a 2018 interview.
Focussing on mental health problems can include tackling issues like social anxiety or substance abuse that may not be part of traditional wellness programs. While addressing mental wellness and emotional health are relatively new features in wellness programs, employees that gain access to mental health benefits are at a significant advantage. They're more likely to have lower incidents of burnouts, greater resilience to stress, better decision-making skills and stronger relationships at work.
2. More Personalized and Data-Assisted Healthcare Programs
According to the ODPHP, about half of all American adults have one or more preventable chronic diseases. These include diabetes, heart disease and obesity, which are often the result of poor eating habits and physical inactivity.
Thankfully, personalized preventive health care programs can help employees leverage their personal data to live a healthier lifestyle and avoid chronic health conditions. Personalized health programs are important because the meaning and purpose of wellness programs differ for each organization and individual. With the right data, organizations can build relevant and customized wellness programs to support their employees.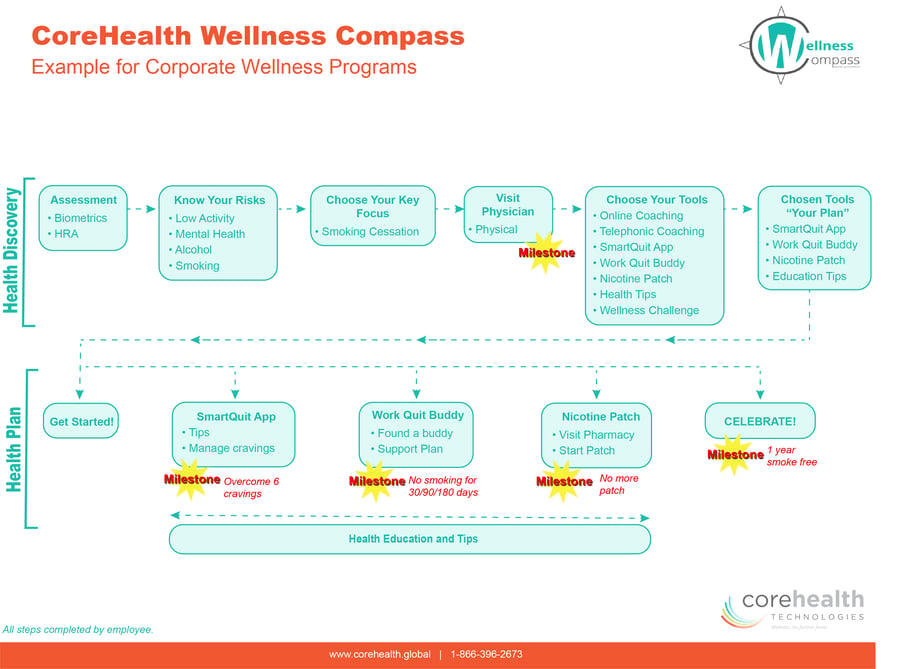 Leveraging data also leads to better user experiences. Since these programs are personalized to employees' preferences and health goals, this boosts overall levels of participation and employee engagement.
3. Connected, Meaningful Digital Healthcare Channels
Technology has been highly influential in helping employees engage with wellness programs, especially digital platforms. For employees, a digital tool like a wellness mobile app makes the process of monitoring and recording daily routines, calorie intake and following daily or weekly goals convenient and easy. For employers, they can better understand and manage employee well-being, with access to a larger pool of health data that can be easily organized and utilized.
For these digital tools to work, they need to be entertaining, interactive and engaging. According to Dr. Ashley Reynold, Chief Experience Officer at BioIQ, organizations also need to consider age-related differences when encouraging the adoption of digital channels: "Digital tools for older users should accommodate visual and cognitive preferences to make the experience less overwhelming and more enjoyable. Keeping the user interface clean, without extraneous details and simple, concise instructions will aid usability for older adults."
4. A Growing Focus on Self-Care
Self-care is now a core component of successful wellness programs. Mindfulness, meditation, yoga and other self-care practices are crucial in maximizing employee performance and mental wellness.
According to the Harvard Business Review, great self-care programs begin with a company culture that accepts and encourages self-care. When you create this sort of self-care environment, the results are dramatic. Establishing strict boundaries between work and home while encouraging relaxation activities boosts employee engagement and encourages clearer thinking.
Alan Kohll, a contributor to Forbes, has also noted that "self-care can help prevent burnout from work, help manage stress, and boost feelings of self-worth and confidence."
5. Health Coaching
Many health and wellness companies don't provide one-on-one personal, telephonic or video-based coaching. This is a missed opportunity, as coaching provides an excellent competitive advantage and is one of the most valued wellness program incentives.
What is a health coach, exactly? Health coaches educate, mentor and support an individual so they can achieve their health goals through lifestyle adjustments. Coaching is particularly beneficial for employees who are in poorer overall health and ready to make a change. Health coaching could be the most integral part of a workplace wellness strategy.
As new understandings in health and wellness emerge, wellness companies are now leading new industry trends, providing employers with innovative ways to improve employee health and wellbeing.Wellness companies need to use cutting edge technology, helping them utilize employee health data and goals to create personalized wellness programs. This, in turn, helps employees hone in on the self-care practices and individualized coaching they need to optimize health and productivity. If you're interested in giving your company a competitive advantage by maximizing employee health, engagement and productivity, contact us today.
If you enjoyed this article, please share it with your social network.
Incorporate These 5 Strategies Today
CoreHealth's white-labeled, total well-being platform can help you design and deliver these programs (and many more!) to employer clients. Diversify your services, get results and grow your wellness revenue starting NOW. Contact CoreHealth today!
About CoreHealth
CoreHealth Technologies Inc. is a total well-being technology company trusted by global providers to power their health and wellness programs. Our wellness portals help maximize health, engagement and productivity for 3+ million employees worldwide. We believe people are the driving force of organizations and supporting them to make behavior changes to improve employee health is in everyone's best interest. With the most flexibility, customizations and integrations of any software in its class, CoreHealth's all-in-one wellness platform helps grow great wellness companies. Simple to sophisticated, based on you. For more information, visit the CoreHealth website or YouTube Channel.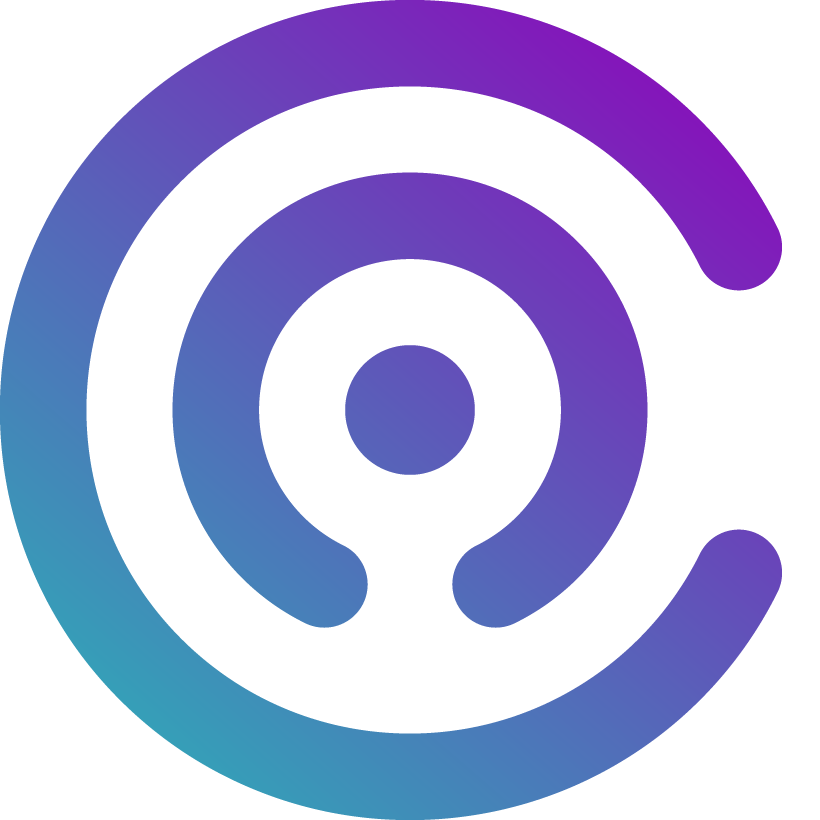 About The Author
Your Friends in Health at CoreHealth
CoreHealth by Carebook's Health and Wellness Team works hard to bring our readers informative and research validate health and well-being blog articles and resources that support your workplace wellness culture and wellness technology purchase decision.