Wellness Company Delivers Tailored Wellness Programs Faster than Ever
Sep 21, 2016
Inspired Perspectives, a wellness company for mid-market and major US employers, drove a new initiative to transition from their slow, outdated wellness management tool onto new technology.
Corporate wellness is an ever-evolving and growing industry that is moving faster than ever before. This means wellness providers delivering company wellness programs to corporate clients are experiencing more competition and seeking a competitive advantage to get ahead.

Inspired Perspectives is a wellness company that provides consultation and wellness products to mid-market and major US employers with employees ranging from 100 to more than 10,000. They have found their competitive advantage with CoreHealth. See the full case study.
TIME TO EMBRACE NEW WELLNESS TECHNOLOGY
Inspired Perspectives CEO, Amy Cohen drove a new initiative to transition from their slow, outdated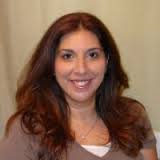 wellness management software onto CoreHealth's new, easy to use corporate wellness platform.

With major employers shifting to real‐time interactive wellness products and demanding captivating, cost‐effective online programs, Amy recognized that even though her company's health and wellness content was advanced, she needed a much more effective means of delivery.

Amy set out to revamp the way Inspired Perspectives delivered wellness programs to clients. At the top of her list was gaining the ability to act and react immediately.
IDENTIFYING TECHNOLOGY PRIORITIES
As part of their process, they developed a checklist of requirements to hone in on what features were most important to them as they began to evaluate corporate wellness technology vendors.

Their high priority requirements included:
Extensive and Easy Reporting - Reporting functionality that enabled them to evaluate company wellness program success and easily share results with clients.
Easy to Use - Technology needed to be easily changed by non-technical staff - they had no programmers in-house.
Fast Implementation - They couldn't wait for days or months to setup company wellness programs. They needed to brand and tailor programs for each client fast (ideally within 1 day).
THEY GOT RESULTS
After a thorough vendor evaluation process, Inspired Perspective chose CoreHealth Technologies giving them the toolset to differentiate themselves in the market and find their competitive advantage against other wellness companies.
They can now deliver their health and wellness content faster, more effectively with greater engagement at a lower cost.
Plus, they also became a partner on the CoreHealth wellness network enabling them to sell their health and wellness content to other CoreHealth platform customers and grow their business.
---
"CoreHealth exceeded all expectations for precision and rapid delivery. Implementation started the day of the purchase and the technology was live the following day.

We now have a configurable toolset and are able to deliver our unique content, motivational challenges, education, and personalized programs without the costs of custom development. We can contract a client and have their tailored portal live within hours. I also have the support of the enthusiastic CoreHealth team whenever I need them. I am very pleased."

- Amy Cohen, CEO, Inspired Perspectives
---
WANT TO FIND YOUR COMPETITIVE ADVANTAGE?
CoreHealth helps corporate wellness companies, insurers and their wellness divisions, health coaching companies, employee assistance providers, group benefits brokers and human resources consulting firms find their competitive advantage. We can help you find yours.
ABOUT COREHEALTH TECHNOLOGIES
CoreHealth Technologies Inc. is the leading corporate wellness platform trusted by more than 1000 organizations, ranging from medium-sized businesses to Fortune 500 enterprises. At CoreHealth, we believe that developing the best employee wellness programs is all about giving wellness companies the right code, design and access to the latest innovations. With the most customization, integrations and reliability of any software in its class, CoreHealth's powerful platform lets users focus on growing great companies. For more information, explore the CoreHealth website.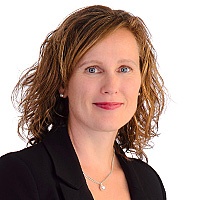 Cindy Danielson is CoreHealth's Marketing Maverick and team leader with a passion for connecting people and technology. In addition to marketing, she has experience as a Benefits Brokers, HR Professional and Project Manager. She loves sales and marketing process while leveraging systems such as Salesforce, Microsoft Dynamics CRM and HubSpot.