Corporate Wellness and Employee Engagement With A Global Workforce
Mar 1, 2017
Employee engagement is viewed as a vital ingredient to a company's success, and rightly so. Individuals want to find an organization that gives them a sense of contributing to something greater than themselves and finding work that feels meaningful and purposeful to them. Across all generations, employees want to feel acknowledged and they want to be given the tools to learn and develop as well as be rewarded for good performance.
A CULTURALLY ALIGNED WORKFORCE
A strong positive company culture that emphasizes wellness can be powerful enough to encourage and inspire employees (or conversely, negatively affect their satisfaction and involvement). By aligning a corporate culture with good health and wellbeing, the shared values, beliefs and assumptions can govern how people behave in the organization. This is no small task and must be a part of the strategic plan for lasting success.
WELLNESS ON A GLOBAL SCALE
The larger the organization the more important it becomes for leaders to nurture a culture that supports these values and promotes employee engagement. This can be easier said than done when you're a multi-national company with thousands of employees around the world. When it comes to engaging employees with wellness initiatives on a global scale, the challenges can be even greater.
EMPLOYEE ENGAGEMENT CHALLENGES
There are four challenges multi-national companies must address to successfully implement a wellness initiative.
Leadership – thanks to their reach and influence on employees, company leaders can play a significant role in a wellness program's success. Leaders have the unique power to re-frame the mindset around health. When a leader sets an example by being visibly involved in the program, provides encouragement and has a positive attitude this mindset trickles down throughout the organization. Actions speak louder than words and employees are attuned to what their leaders are doing.
Communications – email, newsletters, pamphlets, and the intranet are all vehicles in which messages can be quickly conveyed to all employees, whether they have access to a computer or not. Information on a wellness program and updates throughout need to quickly and easily reach all employees. A wellness platform can help you effectively communicate and should offer social sharing to enable participants to share their successes and stories.
Geography and Language Barriers – in today's multi-national companies, employee culture and language can vary greatly. Corporations can find it difficult to share information and concepts between employees that speak different languages. The right wellness technology can make all the difference.
Company Culture – wellness needs to be integrated into an organizations culture and be seen as a cohesive entity much like how other departments such as Human Resources, Benefits or Workplace Safety are. When a culture contradicts what a wellness program stands for, the integrity of the program is questionable and employees don't buy in. When a healthy lifestyle is part of a company's culture, a wellness program can be perceived to be just as important as Sales and Marketing.
WELLNESS SUCCESS ON A GLOBAL SCALE
An international health care company (and CoreHealth customer) provides a great example of successful employee engagement in a wellness initiative. As a global health care organization their purpose is to help people lead longer, healthier and happier lives. Their culture has been built around the ambition of making people healthier and has evolved to allow employees to be the best they can be in their own way so that their mental well-being really supports well-being in the workplace. This philosophy provided the foundation of a sustainable wellness culture. When it came time to promote a new wellness challenge employees were already primed for engagement.
All the company needed was CoreHealth's wellness technology to reach their global workforce and tackle the challenges of seamless communication across language and geographic barriers. It was a top priority for the organization to find ways for their employees to stay connected and encourage each other. Through a fun and friendly global wellness challenge employees were able to create stronger relationships with each other to further promote health and well-being.
Fun and well-received, the challenge ran for a week and the results were impressive.
Over 1,800 total engaged employees
60% of eligible employees registered for the challenge
75% of registered employees were active through the challenge
"I thought its impact went way beyond my expectations - my team was quite competitive, and it meant we were able to talk to our new colleagues in Miami about stuff that was non-work related and we could therefore find out more about them. Everyone inspired each other!"

– Challenge Participant
GROWING MOMENTUM ON HEALTH
As a result of the challenge's success, the company has used the momentum from the initiative to sustain health and well-being as one of the business's top priorities as they continue to evolve their wellness program offerings.
ABOUT COREHEALTH TECHNOLOGIES
CoreHealth Technologies Inc. is the leading corporate wellness platform trusted by more than 1000 organizations, ranging from medium-sized businesses to Fortune 500 enterprises. At CoreHealth, we believe that developing the best employee wellness programs is all about giving wellness companies the right code, design and access to the latest innovations. With the most customization, integrations and reliability of any software in its class, CoreHealth's powerful platform lets users focus on growing great companies. For more information, explore the CoreHealth website.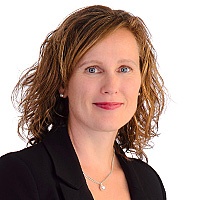 Cindy Danielson is CoreHealth's Marketing Maverick and team leader with a passion for connecting people and technology. In addition to marketing, she has experience as a Benefits Brokers, HR Professional and Project Manager. She loves sales and marketing process while leveraging systems such as Salesforce, Microsoft Dynamics CRM and HubSpot.