Top 10 Ways Employee Wellness Programs Avoid Security Breaches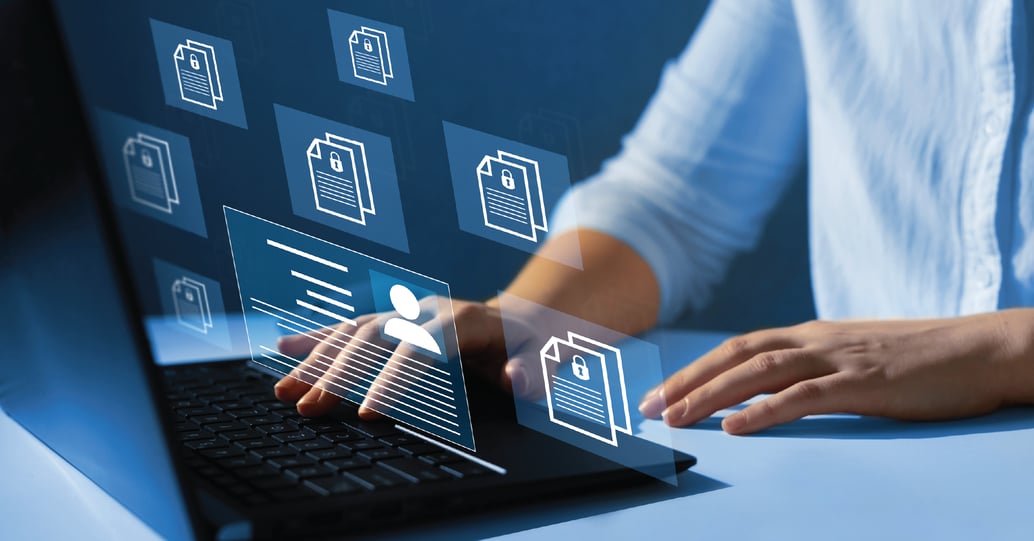 Ensuring personal health information is safe from security breaches must be a wellness service provider's top priority. Here are the top 10 ways to maintain the security of your employee wellness program.
Most employee wellness programs manage private health information (PHI). Therefore a sophisticated security procedure is key for maintaining the privacy of participants and to avoid a data security breach. Is your program in line with GDPR (EU), HIPAA, and HITECH laws (US) or PIPEDA (Canada)? As a top provider of secure wellness technology, we're sharing the top 10 ways to maintain the security of your wellness platform and comply with employee privacy laws.
1. Create a completely anonymous program
The easiest way to ensure that you're totally compliant with all data security laws and 100% safe from security breaches is to avoid collecting any personally identifiable information in the first place. While this comes with its own set of issues (like not being able to guide participants to the most useful resources, not being able to track progress or program success, not being able to pinpoint which topics are the most impactful for your population, etc), it is the way some wellness leaders decide to go. For the rest of us, the following tips will be helpful.
2.
Use a single sign-on

The best programs are the simplest. Simplify your program with a single sign-on (SSO) to integrate your wellness portal and your intranet or other providers. SSO increases the likelihood that only the right person will see their PHI. Industry standards must be met, so choosing a standards-based SSO, such as SAML2, will provide an easier implementation path.
3. Fail-Safe Your Data
Fail-safe your data with a cloud service. If the main system fails, do you have a backup plan? Utilize cloud services, and link it to your existing programming for effective administration and quick recovery.
4. Quick Service Restoration
In the event of a crash, a primary concern for many organizations is the ability to get back online quickly. You'll need information that was backed up less than an hour before the incident. Make sure that your information is frequently and automatically backed up.
5. Meet or Exceed Industry Standards
There are numerous standards regarding private information storage in your employee wellness program's technology. Providing a standardized approach to security assessment, authorization, and continuous monitoring requires resources and significant technology costs, but they're necessary to keep your participants' information safe. Treat all the data you collect to the highest security standard available - and make sure your wellness partners do, too.
6. Software Development
Is your software development process up to industry standards? Software Development Lifecycle indicates the robustness and integrity of service, which indicates quality and security during wellness technology software's lifecycle.
7. Ensure Personal Health Information (PHI) is Valid
Organizations want to ensure that controls are in place to prevent manual edits (from site managers, etc), cross-site scripting, or SQL injections to effect client data records. Developers must keep this in mind as they create the software, and have continuing control checks to make sure information is unaffected by software glitches. For more on the role of data gathering and analysis in employee wellness programs, click here.
8. Have a Strong Risk Management Process
For everything from logistics to HR and IT infrastructure, risk assessments are extremely important for overall information security. Do you have a risk management plan for all parts of your business? Make sure to review it at least annually, taking into account the likelihood of identified risks. CoreHealth is ISO/IEC 27001 Information Security Management Certified to ensure our wellness service provider customers can be confident in our risk management process.
9. Provide Legally Admissible Forensic Data for Security Breaches
In the event of a security breach (especially a breach in confidential information where legal issues arise), being able to provide proof that evidence was not altered is crucial. Strict operating procedures must be in place and all actions recorded with respect to how evidence was collected to ensure it's legally admissible.
10. Review your PHI Policies With Staff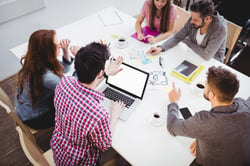 A major cause of privacy violations is due to accidental data disclosures by staff. Do your employees know how to protect PHI? Make sure your policies are clear and have recurring training sessions to review your procedures and risk assessments.
Talk With a Security Expert
Don't let data security overwhelm you. CoreHealth has security experts ready to help you carefully navigate security so you can confidently protect wellness program participants. Whether you're looking to build or buy wellness technology, these 10 points are a starting place to make sure your program is secure and in line with employee privacy laws.
Want to speak with a CoreHealth security expert? Contact us!
About CoreHealth Technologies
CoreHealth by Carebook is a total well-being company trusted by global companies to power their health and wellness programs. Our wellness portals help maximize health, engagement, and productivity for over 3.5 million employees worldwide. We believe people are the driving force of organizations and supporting them to make behavior changes to improve employee health is in everyone's best interest. With the most flexibility, customizations, and integrations of any software in its class, CoreHealth's all-in-one wellness platform helps achieve great wellness outcomes.
From simple to sophisticated, it's up to you. For more information, visit the CoreHealth website.