How Safe Is Your Data? Really?
Jul 14, 2020
As technology continues evolve and be used to house some of our most important information, how can you ensure that your stored data is secure?
Data privacy and security have been topics that employers, employees and general consumers have always been interested in. As time passes and as we install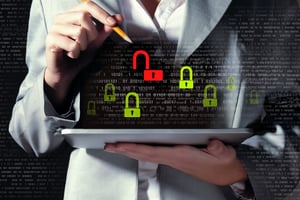 "updates" to our software and lives, we are all becoming increasingly concerned with who has access to our data, what type of data they have access to, how they are using our data to further their own agendas and how our habits are unwittingly providing organizations with insight into our lives and consumer habits.
It begs the question: Who owns my data?
According to a PwC recently published article, 85% of consumers surveyed wish that there were more companies they could trust with their data and 83% of those surveyed want MORE control over how their own data is utilized.
As a corporation that is the custodian of Personal Health Information (PHI) for over 3 million individuals globally, CoreHealth Technologies takes data privacy and security extremely seriously. We understand that our clients (and the clients of our clients!) put their trust in us to house some of the most sensitive nature: health data.
As a wellness provider, your client's employee data must be protected and secure so it's important to know the questions to ask when considering wellness technology and the provider. When implementing a new corporate wellness platform, it's vital to also perform a security and privacy assessment as part of your due diligence process. Know the Top 10 Security Questions When Choosing Wellness Technology.
We Take Security Seriously
CoreHealth achieved ISO/IEC 27001 Information Security Management certification in October 2019.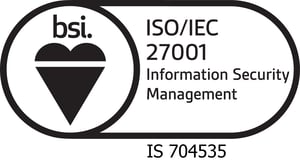 So what is this ISO certification mean? Well….
ISO/IEC 27001 is the industry standard used for third-party accredited certifications and is supported by Code of Practice document ISO/IEC 27001. Both were developed through consensus of the international community with a membership of over 47 national standards bodies. ISO/IEC 27001 is a systematic risk management approach to managing sensitive company information to remain secure and includes people, processes, and IT systems.
CoreHealth is certified as compliant with these requirements:
Systematically examines CoreHealth's information security risks, taking account of threats, vulnerabilities, and impacts;
Provides a set of criteria in the form of management system requirements and control objectives based on intelligent and risk-based practice from various industries and countries; and
Maintains an overarching management process to ensure information security controls continue to meet the organization's security needs on an ongoing basis.
Who Owns My Data?
This unfortunately does not answer the question of "Who owns my data?" because every agreement is unique. However, when your data is stored with CoreHealth? Your data is as safe as we can make it. CoreHealth is here to assure you that regardless of the answer to that tricky question, we have made security one of our core values.
Whenever your data is transmitted to or stored on our platform we are doing everything in our power to protect you and your data.
CoreHealth is here to help. Please don't hesitate to reach out with any questions.
CoreHealth Technologies Inc. is a leading all-in-one corporate wellness platform trusted by wellness providers to power their health and wellbeing programs for 3+ million employees worldwide. At CoreHealth, we believe that developing the best employee wellness programs is all about giving providers the right code, design and access to best-in-class innovations. With the most customization, integrations and reliability of any software in its class, CoreHealth's powerful platform lets users focus on growing great wellness companies. For more information, visit the CoreHealth website or visit our YouTube Channel.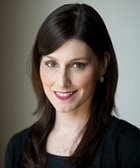 Lindsay Walters is CoreHealth's Vice President of Global Business Development & Marketing. When Lindsay is not creating connections and developing CoreHeath's strategy, you can find her spending time with her two horses.