6 Ways to Improve Mental Wellbeing in the Workplace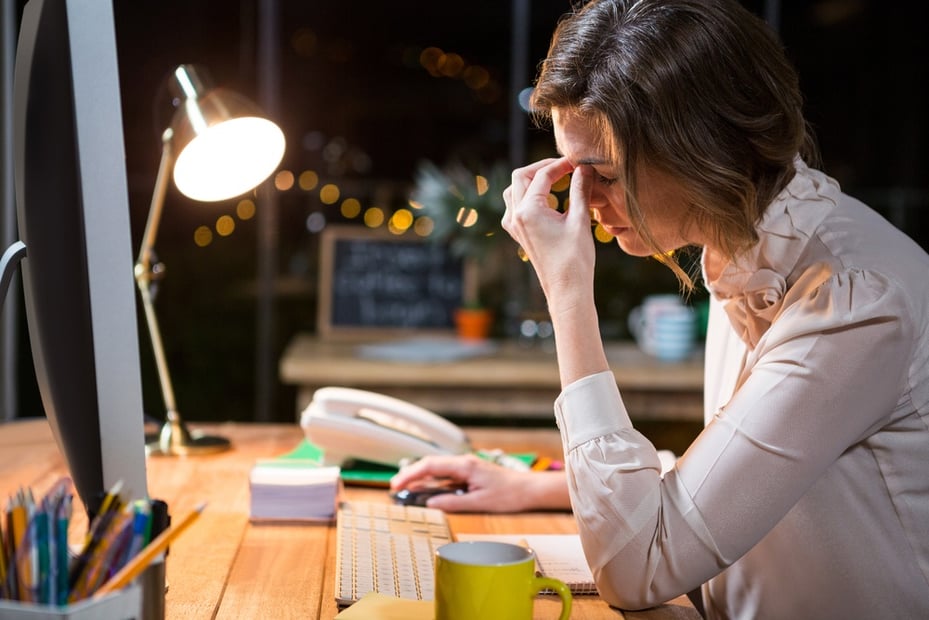 If a highly stressful work environment is a chronic problem, it can cause lasting fiscal and personnel problems. Here are six ways employers can improve mental wellbeing in the workplace.
6 Ways to Improve Mental Wellbeing in the Workplace
Forty percent of workers report that their jobs are highly stressful, while a quarter of employees identify their job as the top stressor in their lives, according to worksite wellness research by the CDC. Since job stress is a stronger predictor of health complaints than personal, financial, or family problems, these statistics are cause for concern: in addition to affecting the wellbeing of employees, stressful jobs can cause elevated healthcare costs, lost productivity, and unwanted employee turnover. Sometimes elevated job stress is caused by temporary conditions, like new management, open enrollment, systems conversions, or busy seasons. But if a highly stressful work environment is a chronic problem, it can cause lasting fiscal and personnel problems in your organization. In honor of Canada's Healthy Workplaces month sponsored by Great-West Life and World Mental Health Day on October 10th here are six ways employers can improve mental wellbeing in the workplace.
1. Help employees de-stress other employees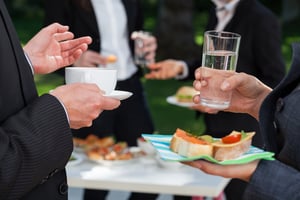 One of the best ways to improve employee mental wellness is by helping employees talk openly about mental health. Identifying the issue and letting it be an acceptable topic of conversation – removing the taboo around acknowledging work-related stress - can create progress by itself, helping employees realize they aren't alone.
Encouraging employees to take breaks is also helpful. A short walk outside, a stretch break, or eating a healthy snack can help employees come back to work refreshed. Breaks away from desks and screens also help create a social atmosphere, allowing employees to spend a few relaxed minutes with their co-workers. These types of informal relationships are an important foundation when employees work together on projects and tasks. It also boosts the morale of the whole workforce.
2. Encourage physical and emotional activity
When management encourages healthy physical and emotional practices, it influences the whole workplace. But leadership involvement is key. When leaders introduce, and are involved in, workplace health challenges, incentive programs, and overall wellness programs not only does employee health improve but also there are marked healthcare savings, and increases in productivity and morale. We've written about talking to leaders about starting wellness here.
3. Provide mental wellness resources
There are countless programs that foster mental wellbeing in the workplace. CoreHealth network partner MindQ has developed a program that combines the key components of resilience, life satisfaction, and lasting emotional health. Additionally, in 2018 MindQ and CoreHealth launched a mental health toolkit that includes an assessment and customized challenges.
A CoreHealth network partner with highly regarded programs: SelfHelpWorks.
4. Provide an employee assistance program
Counseling and support offered by EAPs is the first step many companies take towards greater corporate wellbeing. Frequently, these EAPs also offer worksite wellness programming. For a list of EAPs that offer corporate wellness, click here.
5. Create a healthy work environment
The work environment is known to have a significant impact on employee mental wellness, productivity, job turnover and overall profits. Leaders can influence a healthy workplace environment by having an open-door policy, keeping employees informed of developments, departmental changes, business goals, and policies. These provide direction, build trust, and reduce employee stress. There are also top-down policy changes that may benefit your workforce, including flex time so employees can get exercise and attend to personal needs while also completing a full day of work, and work-from-home options, whether it's a full move to a home office or one or two days per week.
6. Show you care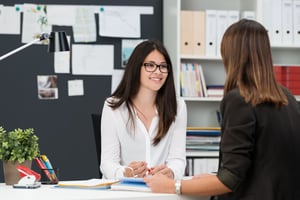 According to Dee Edington, a renowned worksite wellness expert, "caring is an integral component of an organization when individuals and groups of like-minded people understand and care for the values and situations of other individuals and groups. It is demonstrated every day by expressing and accepting caring in our personal and professional relationships. For those of us in the health, wellness, and well-being fields, we communicate caring daily."
Ways your organization can show care is through offering community service days, family activities, recognizing excellent employer-employee cooperation, and promoting the voices of employees and management in community meetings and activities. Mr. Edington wrote more extensively about the importance of care in the workplace on our blog here. Similarly, caring and helping employees find purpose in the workplace was a major theme at the Utah Worksite Wellness Conference this year.
Mental wellbeing in the workplace matters. It can affect the lives of employees and their families, productivity, profits, and overall success of your organization. With accessible mental health resources and research-backed reasons to promote it, it's easy to get started.
If you're looking for ways to incorporate mental wellbeing into your workplace contact us to learn more!
Additional Resources You May Like
Pick your business and check out these other great resources to help you grow your wellness revenue:
Or visit our Comprehensive Guide to Wellness Technology to answer all your questions about wellness software.
About CoreHealth Technologies
CoreHealth Technologies Inc. is the leading corporate wellness platform trusted by more than 1000 organizations, ranging from medium-sized businesses to Fortune 500 enterprises. At CoreHealth, we believe that developing the best employee wellness programs is all about giving wellness companies the right code, design and access to the latest innovations. With the most customization, integrations and reliability of any software in its class, CoreHealth's powerful platform lets users focus on growing great companies. For more information, explore the CoreHealth website.