10 Ways to Destress Your Employees
May 16, 2018
Because stress is such a huge health deterrent in the workplace, these practical ideas can help employers support their workforce by taking little steps to improvement that can add up and make a difference.
As reported by the American Institute of Stress (AIS), job stress is the major source of stress for American adults and has escalated progressively over the past few decades. In fact, 26% of workers said they were "often or very burned out or stressed by their work." That's a staggering statistic when one-quarter of your workforce is stressed!
Employers know that healthy employees are better engaged and productive so it goes a long way to help support your workforce with these employee wellness program examples and the tips below.
Destress Employees with these 10 Great Tips
Infographic created by:
The Jacobson Group
According to wellness expert Dee Edington, caring is a shared value of both employees and the organization so supporting your employees and helping them reduce stress is a win-win for everyone.
Additional Resources You May Like
Check out these great resources to help wellness providers grow your wellness revenue.
Pick your business:
About CoreHealth Technologies
CoreHealth Technologies Inc. is the leading all-in-one corporate wellness platform trusted by wellness providers to power their health and wellbeing programs for 2+ million employees worldwide. At CoreHealth, we believe that developing the best employee wellness programs is all about giving providers the right code, design and access to best-in-class innovations. With the most customization, integrations and reliability of any software in its class, CoreHealth's powerful platform lets users focus on growing great wellness companies. For more information, visit the CoreHealth website.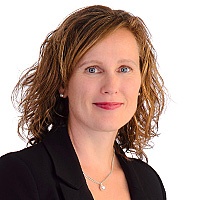 Cindy Danielson is CoreHealth's Marketing Maverick and team leader with a passion for connecting people and technology. In addition to marketing, she has experience as a Benefits Brokers, HR Professional and Project Manager. She loves sales and marketing process while leveraging systems such as Salesforce, Microsoft Dynamics CRM and HubSpot.