7 Ways to Get Your Employees to Eat Well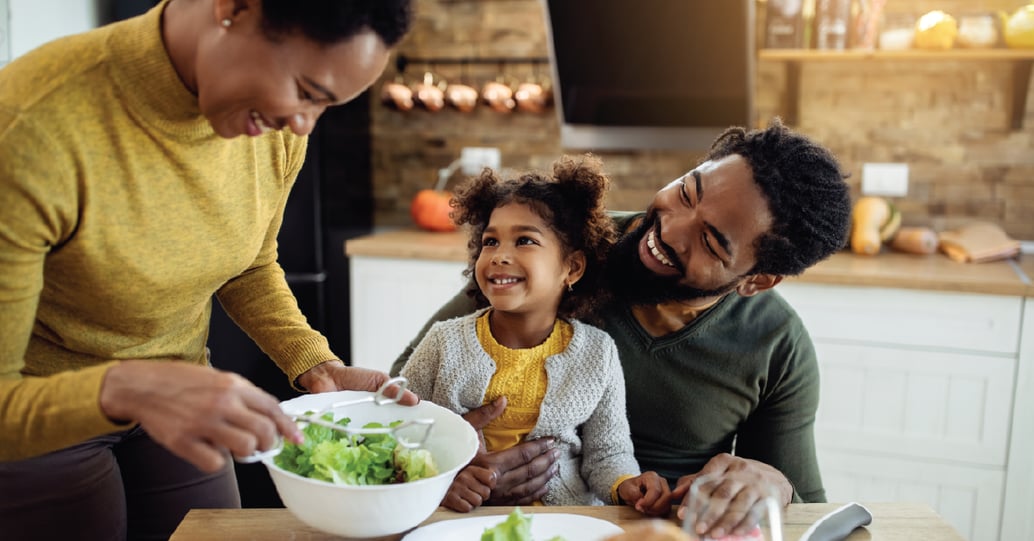 Eating healthy is important. The way your employees eat not only impacts their health at home, but it also impacts their performance at the office. These ideas can help your employees eat well.
While you certainly can't pass down company edicts that your employees have to follow specific diets, you can make eating healthier easy on any employee who wants to improve his or her diet.
1. Talk About It
The first step in helping your employees to eat well will always be talking about what it means to eat healthy. In some cases, this might mean bringing in an outside speaker to talk about healthy eating. In others, it might mean adding tips to your internal newsletter. Starting the conversation is always tough, but putting the information out there that can help you to put the ball in your employees' court.
2. Make it Easy
The next step to take is to remove the obstacles for healthy eating. Make sure that your company's break room has an appropriately-sized refrigerator so that all of your employees can bring in their own food. Even having a microwave can help, as that will allow employees to reheat healthy leftovers instead of forcing them to go out of the office to eat. When employees can bring in their own food, they're more likely to make healthy choices and less likely to fall prey to some of the quick but unhealthy options that they tend to grab on short breaks.
There are new meal planning services and healthy food delivery options available too making it even easier for employees to incorporate good food and nutrition into their life.
3. Provide Information
Your employees very well may want to eat healthy, but they might not know where to start. It's always a good idea to keep pamphlets and flyers about basic health and nutrition information in your HR department, even if you don't think anyone is going to make use of the information.
Offer nutrition coaching to help employees build habits that last a lifetime. For those people that aren't comfortable directly talking to others about their diet and health, just having the information available that doesn't involve commitment or even engagement might be the best way to help. Providing this information costs your business very little, yet it can play a huge role in the overall health of your employees.
4. Look at the Vending Machines
Your next step should be to help your employees have better choices available. Take a look at the vending machines in your office and try to figure out if there are any healthy options. This isn't to say that you should take away every unhealthy option that is there, but rather that you should give your employees more chances to make good choices. Adding in a few options that are lower in calories or have less sugar is a good way to help out those employees who are trying to stick to healthier diets.
5. Cater Healthily
You also want to do what you can to make sure that you aren't part of the problem. When you have an event that involves food, make sure that the food is healthy. Encourage catering choices that provide salads, healthy sandwiches, and vegetables. In morning meetings, try fresh fruit and small muffins instead of donuts. There's a fine line to walk between healthy foods and foods that your employees will actually eat, but finding it is important. If you can bring in food that's good for your employees and tastes good at the same time, you can set an example of everyone in your office without making it feel like you're forcing any sort of choice.
6. Encourage Healthy Potlucks
While you can control the food that you bring into the office, you can't do the same for others. You can, however, make it a point to encourage healthy eating when there are office potlucks. Not only can you put out a call for healthy food, but this can also challenge your employees to rethink their perceptions of what is healthy.
7. Start a Healthy Eating Program
Finally, you may want to consider making a voluntary group for those who are looking to eat in a more healthy manner. While there should never be any pressure for employees to join, you should make resources available. Let these employees work together to come up with menus, to encourage one another, and even to plan out your next catered event.
There's quite a bit you can do to encourage your employees to eat well. Make sure that your attempts always provide employees with choice rather than seeming like mandates, as you simply cannot force your employees to make lifestyle changes. If you make it easier for employees to be healthy eaters and provide the encouragement they need to stick to healthier diets, though, you'll find yourself with a much healthier workforce and the knowledge that you've done your part to help your employees to live healthier lifestyles.
Additional Nutrition Resources You May Like
Check out these other great health and nutrition resources.
If you're interested in learning more about these food and nutrition partners, contact us.
About CoreHealth Technologies
CoreHealth Technologies Inc. is a leading all-in-one corporate wellness platform trusted by wellness providers to power their health and wellbeing programs for 3+ million employees worldwide. At CoreHealth, we believe that developing the best employee wellness programs is all about giving providers the right code, design and access to best-in-class innovations. With the most customization, integrations and reliability of any software in its class, CoreHealth's powerful platform lets users focus on growing great wellness companies. For more information, visit the CoreHealth website or visit our YouTube Channel.