Why Employee Wellness is Crucial to Manage Burnout in Remote Workforces
By Your Friends in Health at CoreHealth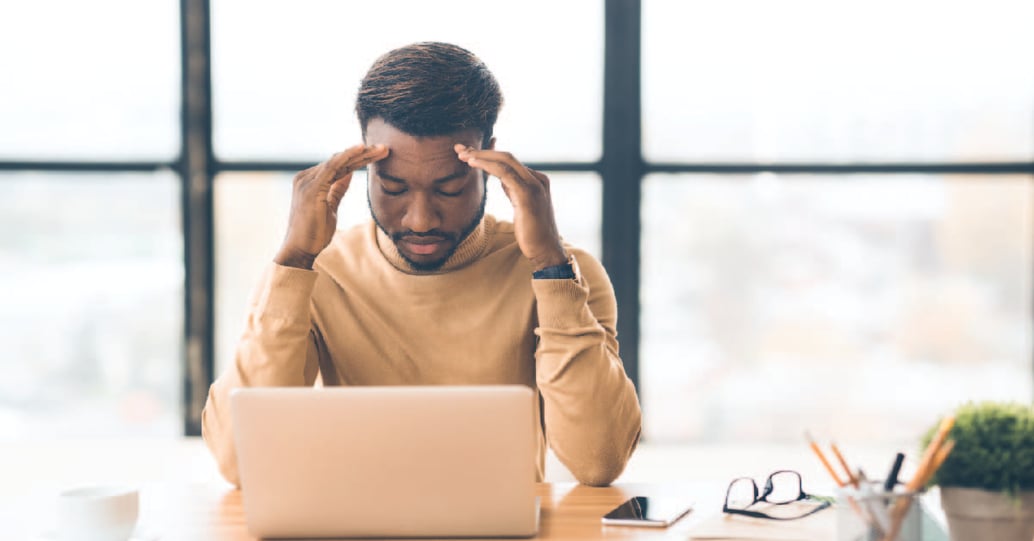 Employee burnout can cost businesses big in lost productivity, additional healthcare costs, and increased turnover. Here is how to harness the benefits of a holistic wellness program to build a happy and healthy remote workforce in the COVID-19 era.
The pandemic has brought with it changes in how many businesses operate that haven't yet been fully understood. As employees are forced to work remotely, managers and business leaders have been faced with the challenge of ensuring that their teams are motivated, engaged, and happy. However, working remotely during COVID-19 presents unique challenges that did not exist before the pandemic.
For example, a recent Gallup poll showed that employees who have worked remotely during the pandemic have experienced burnout at a significantly higher rate than those who worked remotely before social distancing measures were put in place. Employee burnout should not be taken lightly by any business as it can have real consequences for employee health and the business's bottom line.
Another Gallup poll revealed that employee burnout can cost up to $190 billion each year in additional healthcare costs alone. Once lost productivity and increased likelihood of employee turnover is considered, the yearly cost of burnout is staggering.
Burnout among remote workforces is an even greater concern given that remote working is here to stay. A recent survey by Gartner showed that 82% of business leaders will allow employees to work remotely at least part of the time even after the pandemic is over.
Thankfully, a holistic employee wellness program can go a long way to minimizing the impact that remote work can have on burnout. Here are three ways an integrated employee wellness program can help businesses effectively manage COVID-19 burnout among remote workforces.
Identify the Signs of Burnout Early
As employees are forced to work from home they may struggle to create boundaries between their personal and professional lives. This can lead to high levels of stress and fatigue for the employee. Managers have to be proactive in identifying the signs of burnout and take the necessary measures to ensure employees are taking care of themselves in this challenging time.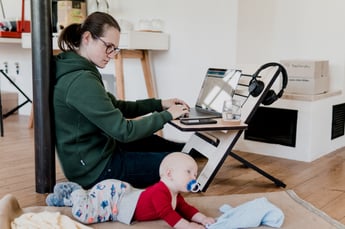 Some common signs that employees may display when experiencing burnout include working longer hours, taking fewer breaks, and appearing fatigued during video conferences. There can be many other tell-tale signs that managers can miss when evaluating isolated communications as well. During a time where face-to-face interactions are limited, businesses can harness the power of data to monitor their employees' health and satisfaction. Business leaders can then use this data to develop personalized wellness regimes to ensure each employee is well taken care of.
Increase Remote Employee Productivity
One of the key benefits of a happy and healthy workforce is increased productivity. There are specific steps companies can take to increase productivity during this turbulent period without putting additional stress on employees. Companies that fail to invest in preventing burnout and improving mental health among remote employees can lose significant resources that negatively impact productivity. According to the World Health Organization, businesses stand to lose up to $1 trillion globally due to lost productivity as a result of mental health issues.
Through the use of a comprehensive wellness program, businesses can encourage healthy habits, identify and address chronic health issues, and offer personalized online health coaching for their employees. A data-driven program also allows businesses to evaluate the effectiveness of these measures and create a feedback loop to ensure the continued success of such programs. All of these programs can come to life using CoreHealth's Technology.
Reduce Employee Turnover
Companies, regardless of the domain they operate in, often place a significant value on their employees. It has become increasingly important for companies to implement programs that can give their employees more than just a monthly paycheck. Research from Work Institute in 2019 showed that companies are not doing enough to keep their employees satisfied, with 22% of employees leaving to pursue better professional development, 11% leaving for better work-life balance, and 11% leaving as a result of poor managerial behavior.
Holistic wellness programs can help businesses make their employees feel valued and respected. A report from Optum showed that companies that invest in health and wellness programs retain employees at a higher rate than companies that do not. Employees are also less likely to recommend their workplace if it does not have some form of wellness or health program.
Employees thrive when they are taken care of and it is in the best interests of all stakeholders to ensure that each member of the team remains in good shape physically and mentally. Health and wellness programs can often be the difference between being a good employer and a great one.
About CoreHealth Technologies
CoreHealth Technologies Inc. is a total well-being technology company trusted by global providers to power their health and wellness programs. Our wellness portals help maximize health, engagement and productivity for 3+ million employees worldwide. We believe people are the driving force of organizations and supporting them to make behavior changes to improve employee health is in everyone's best interest. With the most flexibility, customizations and integrations of any software in its class, CoreHealth's all-in-one well-being technology helps grow great wellness companies. Simple to sophisticated, based on you. For more information, visit the CoreHealth website.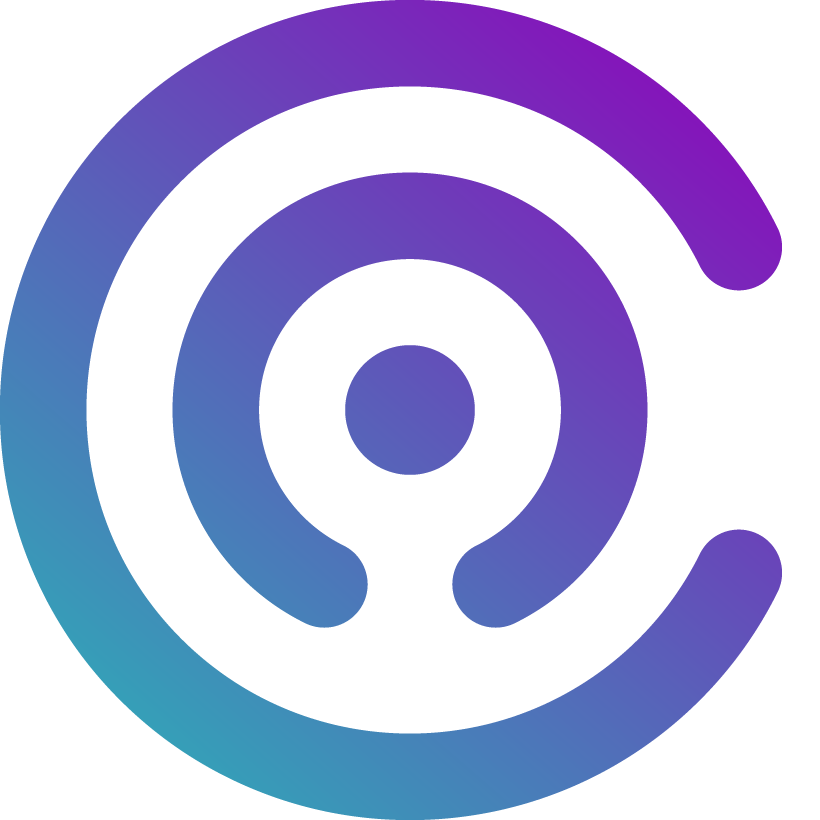 About The Author
Your Friends in Health at CoreHealth
CoreHealth by Carebook's Health and Wellness Team works hard to bring our readers informative and research validate health and well-being blog articles and resources that support your workplace wellness culture and wellness technology purchase decision.