What Huffington Needs in Her Wellness Strategy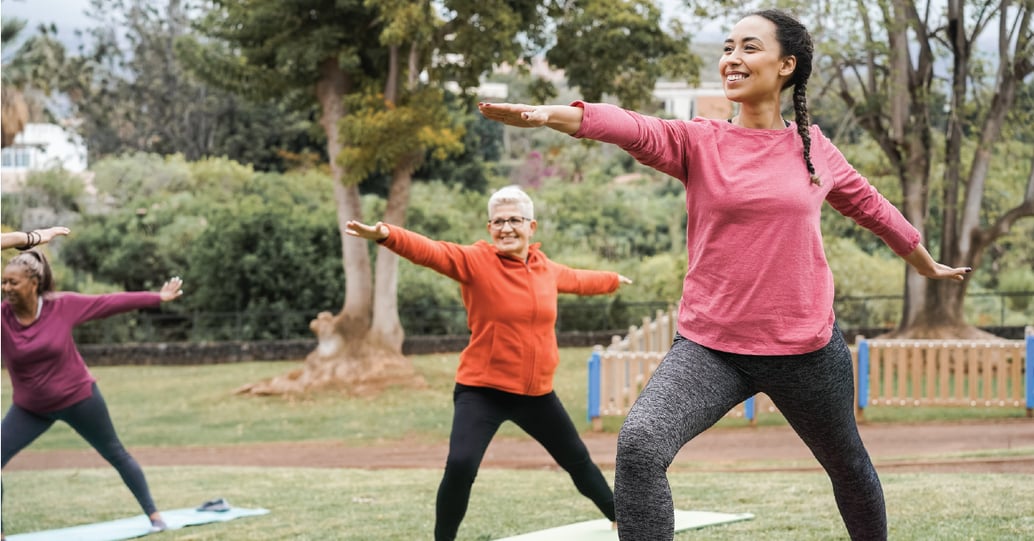 You have likely heard the recent news about Arianna Huffington, Editor-in-Chief is leaving Huffington Post, the company she co-founded, to embark on a new adventure of leading a health and wellness startup called Thrive Global - set to launch this November.
This is big news! She is a reputable, successful female leader and an advocate for health and wellness sure to shake up the wellness industry.
Her commitment to helping others with health and sleep issues is paramount in books she has published including: Thrive: The Third Metric to Redefining Success and Creating a Life of Well-Being, Wisdom and Wonder and The Sleep Revolution.
Wellness – A Competitive Industry
Well, it's a little too early to tell how this will shake up the wellness industry; but, CoreHealth is keen to see what unfolds and welcomes a new player that likes to stir up the industry – we aren't afraid of a challenge. In fact, CoreHealth is part of the Wellness Underground, a disruptive group of wellness providers keen to turn the industry upside down.
In case you weren't aware, CoreHealth is a leading all-in-one corporate wellness platform that has been helping wellness providers deliver wellness programs to their clients since 2004.
While CoreHealth doesn't work directly with Thrive Global, it sounds like Thrive's focus will be on well-being and a productivity platform that provides:
Training
Seminars
eCourses
Coaching
Ongoing support based on scientific findings in the fields of neuroscience, psychology, productivity, sports and sleep.
The CoreHealth corporate wellness platform supports wellness companies (serving millions of employees) that provide these types of services either on their own or using our third-party network partners including leading wellness thought leaders like:
Edington & Associates' Life Skills for Success modules
The University of Michigan's Health Risk Assessment (HRA)
Eli Bay's relaxation program
and many more.
The 'GLUE' in Wellness Strategy
While details of this announcement are still a little vague, we wonder if Thrive Global has secured a single wellness platform that forms the 'glue' to seamlessly bring their partners and wellness strategy together? As mentioned in their press release, they have already determined some partners:
physical training (with Altus)
meditation coaching (with David Lynch Foundation)
sleep education (with Sense by Hello)
food and nutrition (with Thrive Market)
This is where CoreHealth shines – bringing third-parties together from within our all-in-one platform with single or bi-directional third-party integrations, app integrations, wearables, single-sign on access, social networking communications capabilities, data storage that is secure and compliant and analytics.

We also hope Thrive isn't contemplating building a platform vs. buying wellness technology as that seems a little unnecessary. Especially when there is a great corporate wellness platform (yeah, CoreHealth) deeply familiar with global privacy rules which could come in handy for the Thrive Global team.
As we all know, Arianna is a highly intelligent leader with, what we assume, the foresight to account and plan for this already; however, if she hasn't, we hope she will consider CoreHealth. Heck, we even deliver our platform in Hebrew which could be appealing to a global provider like Thrive.
Arianna Huffington?
If you read this, we hope CoreHealth is on your radar. If not, we should be. Please contact us.
Corporate Wellness Provider?
Not Arianna? That's ok, if you are a corporate wellness provider that needs a platform to 'glue' your wellness programs and third-party providers together, let's talk. We are a technology provider helping organizations that are committed to getting people healthy and well.
---
Let's shake up the wellness industry together
---
P.S. Does this sounds a little self-promoting? Well, maybe just a little, but CoreHealth is a leader who strives to align with other global wellness leaders. If that sounds like you, let's connect.
About CoreHealth Technologies
CoreHealth Technologies Inc. is the leading corporate wellness platform trusted by more than 1000 organizations, ranging from medium-sized businesses to Fortune 500 enterprises. At CoreHealth, we believe that developing the best employee wellness programs is all about giving wellness companies the right code, design and access to the latest innovations. With the most customization, integrations and reliability of any software in its class, CoreHealth's powerful platform lets users focus on growing great companies. For more information, explore the CoreHealth website.
About The Author
CoreHealth Marketing
CoreHealth Technologies Inc. is a total well-being technology company trusted by global providers to power their health and wellness programs. Our wellness portals help maximize health, engagement, and productivity for 3+ million employees worldwide.