Wellness Apps & System Integrations - Avoid A Technology Meltdown
May 31, 2016
Part 2 of our 10-part Must Have Wellness Technology blog series. Wellness programs are growing in sophistication and nobody wants silos of information - integrations are a must! Read on to avoid a meltdown.
If you haven't seen it already, read the 10+ Must Have's in Corporate Wellness Technology blog.
Wellness providers want to work with best-of-breed systems to get a holistic view of their programs, employee health and where to go for there. This means system integrations...
Should be simple right? Not always.
One of the largest issues for wellness providers today is the number of inter-related solutions that go into delivering successfully integrated wellness programs. This creates challenges as leading providers need to provide cohesive data analytics and measurement to help clients deliver data-driven wellness programs. If seamless system integration isn't possible, providers can't deliver the desired results.
Seamless System Integrations is Critical
---
WELLNESS TECHNOLOGY: THIRD-PARTY INTEGRATIONS
Wellness programs are being asked to 'talk' with a myriad of systems which may include:
Human Resources Information Systems (HRIS)
Employee Assistance Program (aka EAP) provider systems
Incentive Fulfillment Providers
Clinical Systems
Intranets
Kiosks
Wellness apps / corporate wellness apps
Smart Phone Apps
Internal systems

And so on….
The list grows almost daily!
THE TECHNOLOGY MELTDOWN
Many organizations live in a state of "daily technology meltdown" (to quote a Product Manager at a major wellness company).
A technology meltdown can happen in any of these scenarios:
When you need to change a system,
You need to integrate a new system,
Your programs start being covered by data privacy legislation such as HIPAA, HITECH, PIPEDA,
When you need to support the latest standards, or
When an integration simply doesn't work! (unfortunately this is routine)
How can you possibly manage this?
INTEGRATIONS WITH IN-HOUSE BUILT WELLNESS TECHNOLOGY
If you have built a wellness platform in-house, there are standards that make some parts of integration easier.
For example: end-users/participants share a single set of login credentials across solutions.
SAML2 – a Single Sign On standard is often a great first step. It is also recommended to identify the data that will need to be shared between vendors and develop an application programming interface (API) along with documentation so that it can be shared with third parties.
---
Tip: Be sure to ask third-party provider(s) if they support SAML2.
---
If your organization is contemplating building your own wellness software, learn the pros and cons by downloading our White Paper: Build vs. Buy Technology.
PROVIDING WELLNESS AROUND THE GLOBE?
If you are a wellness provider that delivers corporate wellness programs internationally, then understanding global privacy rules and how they impact system integrations is also important. A CoreHealth integrations expert can help.
INTEGRATIONS WITH A WELLNESS TECHNOLOGY PROVIDER
If you are working with a technology provider, be sure to ask what their integration capabilities are.
Good Questions to Ask:
How many integrations have they performed?
What types of integrations does the provider typically engage in?
Do they have a defined process for undertaking an integration?
Do they use industry standards?
Do they have their own API (in case you want more than just shared sign on information)?
What information are they able to share now, and what would require custom development?
Can they support any necessary privacy legislation requirements?
---
Tip: More mature technology providers will have a list of existing integrations you can benefit from.
---
DETERMINE INFO SHARING BETWEEN SYSTEMS
In addition to the initial sharing of user information through single sign on, you will have to decide how much additional information you want to send or receive.
Will information be shared uni-directional? (information flows from one system to another), or
Will information be shared bi-directionally (information flows both ways), and
Who will serve as the primary data source or identity provider?
Most wellness systems integrations are designed to ensure:
Users don't need (yet another!) set of login credentials
Key devices and apps are supported
Incentive programs can be fulfilled
Coaches have the information they need
Solutions can receive biometrics from labs
CoreHealth has been in business since 2004 and has successfully completed over 100 integrations and are well versed with system integration of various types.
NEED ANSWERS ABOUT INTEGRATIONS?
Talk with a CoreHealth integrations expert to help you with the process.
Additional Resources You May Like
Check out these other great resources to help you grow your wellness revenue.
Pick your business:
ABOUT COREHEALTH TECHNOLOGIES
CoreHealth Technologies Inc. is a leading all-in-one corporate wellness platform trusted by wellness providers to power their health and wellbeing programs for 3+ million employees worldwide. At CoreHealth, we believe that developing the best employee wellness programs is all about giving providers the right code, design and access to best-in-class innovations. With the most customization, integrations and reliability of any software in its class, CoreHealth's powerful platform lets users focus on growing great wellness companies. For more information, visit the CoreHealth website or our YouTube Channel.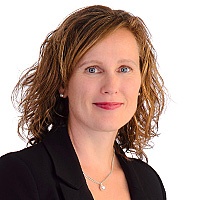 Cindy Danielson is CoreHealth's Marketing Maverick and team leader with a passion for connecting people and technology. In addition to marketing, she has experience as a Benefits Brokers, HR Professional and Project Manager. She loves sales and marketing process while leveraging systems such as Salesforce, Microsoft Dynamics CRM and HubSpot.