Webinar - Modern Tools for Mental Wellness
Dec 14, 2017
Are you looking for ways to offer mental wellness tools to your employees that are accessible and stigma free? Healbright offers on-demand mental wellness videos from the comfort of your home. Watch their webinar to discover more.
Scientifically Proven Tools to Reduce Stress
Healbright offers hundreds of videos led by mental health professionals on a variety of mental wellbeing topics. Their self-paced courses make mental wellness accessible, engaging, and confidential.
The Costs of Stress:
Stress related ailments cost the country $300 Billion every year in medical bills and lost productivity.

Mental illness causes more days of work loss and work impairment than chronic conditions such as diabetes, asthma, and arthritis.

Employee Assistance Programs are outdated with a staggeringly low national engagement rate of 3%.
Superior ROI
In 2012, Aetna found that mindfulness programs caused healthcare costs to fall 7%, for an average savings of $3,000 per employee. According to the iOpener Institute, increasing happiness in the workplace reduces the cost of employee turnover by 46%, reduces the cost of sick leave by 19%, and increases performance and productivity by 12%.
Healbright is now available via the CoreHealth corporate wellness platform making it easy for employers to incorporate employee incentives into their wellness programs.
About CoreHealth Technologies
CoreHealth Technologies Inc. is the leading corporate wellness platform trusted by more than 1000 organizations, ranging from medium-sized businesses to Fortune 500 enterprises. At CoreHealth, we believe that developing the best employee wellness programs is all about giving wellness companies the right code, design and access to the latest innovations. With the most customization, integrations and reliability of any software in its class, CoreHealth's powerful platform lets users focus on growing great companies. For more information, explore the CoreHealth website.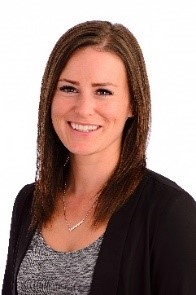 Andrea McLeod is CoreHealth's Sales and Marketing Magician who appreciates and promotes all aspects of a healthy lifestyle.