New Study Shows Employees Want Virtual Wellness Tools – Mental Health Technology for Your Workplace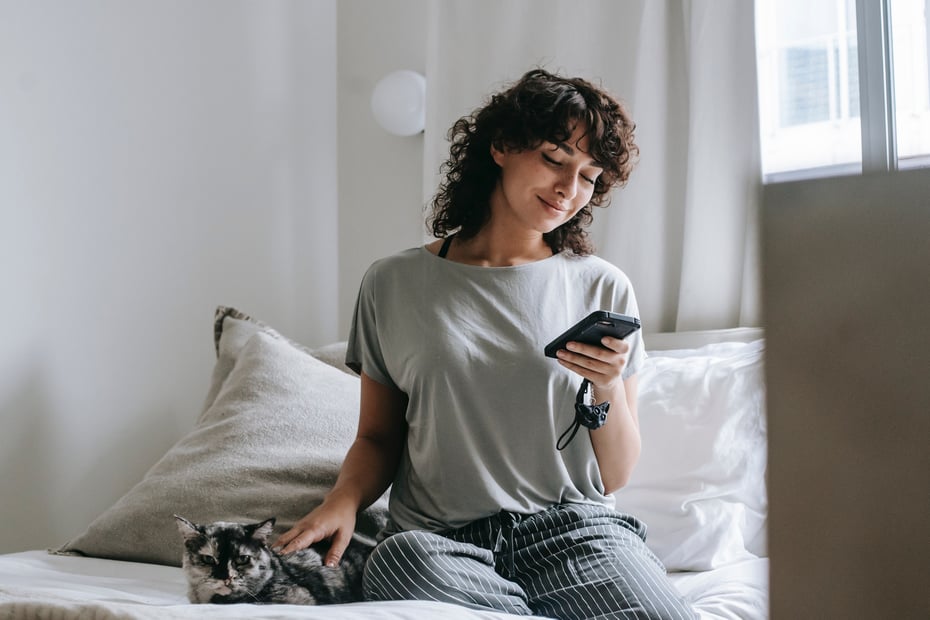 A new study found that American employees want more mental health resources from their workplaces, and they prefer virtual or AI-powered mental health tools over in-person solutions.
In today's post, we'll discuss how this important data can guide employers in choosing solutions their workers want in order to facilitate better, happier work environments. We'll shed light on the connection between workplace productivity and mental health. Finally, we'll share some exciting new tools in the world of mental health technology that will help you meet your employees' needs!
Research Shows Employees Prefer Virtual Mental Health Resources
Recently, Oracle and Workplace Intelligence—an HR advisory and research group—published the results of a global survey on employee mental health.
The survey had some interesting findings:
82% of employees surveyed would prefer consulting robots to humans when it comes to mental health care.
68% said they would rather talk to a robot than their manager about workplace-related stress and anxiety.
85% believed their stress from work impacted their home lives.
76% believe companies should do more to help support employee mental health.
Some of the most frequently cited examples of work-related stress issues from study participants included sleep deprivation, decreased happiness at home, impaired family relationships, isolation from friends, and poor physical health.
Employees say they want technology options that help bridge the gap in improving their mental health. Only 18% preferred human support. Most respondents said virtual mental health tools were preferable because they provided a judgment and bias-free environment that could give them quick answers to health-related questions.
Other benefits of AI-powered mental health care tools include:
Accessibility
Adaptability
Early detection
Privacy
Anonymous feedback and group data for employers
How Does Mental Health Impact Productivity?
Studies show that poor mental health hurts businesses, but more importantly, it hurts employees.
A study of nearly 35,000 workers examined the relative costs of various health issues in terms of lost productivity and medical expenses. Researchers found that depression is the most expensive health condition, with anxiety ranking fifth.
Businesses absorb health-related costs from workers in the forms of absenteeism and presenteeism—workers who are present but not functioning at full capacity because of health issues. Presenteeism is very hard to quantify but may account for as much as 81% of lost productivity. Fatigue, depression, low morale, and negative workplace cultures are some of the leading mental health-related causes of absenteeism.
The good news is, there are steps you can take to help your workers feel better and see your workplace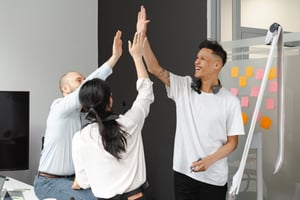 thrive as a result. A report in 2014 found that every dollar invested in a mentally healthy work culture resulted in $2.30 generated for the business. Another study published in HR Magazine in 2014 showed that employees who received two years of quality depression care support saw a 28% improvement in absenteeism and a 91% improvement in presenteeism. For many employees, a little additional mental health support is all they need to achieve their true potential and to experience happier and more fulfilling lives—at the office and everywhere else!
Top Mental Health Tools for Employees
CoreHealth is a committed proponent of workplace wellness. We believe in utilizing the power of technology to help improve employees' lives in all aspects of mental and physical health.
We recently partnered with Mindboost, a new mental health coaching app that gives users access to positive mental health habit-building tools and regular check-ins with an AI-powered powered mental

health coach. Developed over nearly a decade of ongoing, proprietary research, Mindboost is designed for the modern workplace.
Mindboost could be an excellent tool to help bridge the mental health support gap in your workplace. Learn more about Mindboost for your workplace or schedule a free demo to discover how this revolutionary app can benefit your workplace and serve your employees by providing integrative, tailored support with anonymity and privacy included.
A Healthy Workplace is Good for Business
Fostering a healthy work environment is critical for maximizing employee potential and the success of a company.
Some examples of ways to promote a positive work culture include:
Assess employee workloads – Make it a regular routine to avoid burnout by assessing the amount of work allotted to employees and checking in on their ability to succeed in their current position.
Promote health initiatives –A 2013 Gallup survey found that 5.6% fewer obese workers in the workforce would save the US $4 billion in absenteeism and healthcare costs every year. Mental and physical health are interconnected. Through gym subsidies, stocking healthy snacks, offering exercise-focused activities such as group workouts and outdoor recreation, and encouraging prioritization of mental health, you can help encourage a culture of wellness, positivity, and success.
Encourage positivity in company culture – Encourage employees to be open and positive and avoid patterns that lead to toxic or untrusting cultures. Maintain open communication and set clear goals so employees feel they have the tools and opportunities they need to succeed.
Offer mental health support – Access to tools such as Mindboost can change the culture of a company by giving employees the support they need. Fully HIPAA and GDPR-compliant, Mindboost offers the security and anonymity employees want in virtual wellness tools, but is created with extensive emotion ontology so users receive integrative, tailored support.
To learn how you can add Mindboost to your wellness program, contact CoreHealth today!
About CoreHealth Technologies
CoreHealth Technologies Inc. is a total well-being technology company trusted by global providers to power their health and wellness programs. Our wellness portals help maximize health, engagement, and productivity for 3+ million employees worldwide. We believe people are the driving force of organizations and supporting them to make behavior changes to improve employee health is in everyone's best interest. With the most flexibility, customizations, and integrations of any software in its class, CoreHealth's all-in-one wellness platform helps grow great wellness companies. Simple to sophisticated, based on you. For more information, visit the CoreHealth website.