CoreHealth Values at Work... at Work (from home)
Mar 30, 2020
Everything I needed to know to survive COVID-19 I learned from George Carlin. But seriously, CoreHealth is amazing and this is why.
George Carlin once famously said "Don't sweat the petty thing and don't pet the sweaty things." If that isn't a mantra for social distancing in a time of flattening the curve… I really don't know what is.
That practical advice aside, our abilities to be kind, to laugh and to be grateful are the qualities that will get us through the pandemic and make us a stronger and more resilient community… and world on the other side of the curve. Employers can play a critical role in maintaining their employees' well-being during times of crises; providing access to Employee Assistance Programs (EAPs), flexible virtual work policies, providing access to programs such as challenges that encourage social distancing and just to overall have a culture of care. This isn't going away overnight and we now have the opportunity to let our collective good outweigh the bad.
Staying Grateful During a Pandemic
It's worth noting that I'm relatively new to CoreHealth; I just crossed the 60-day mark (although it feels as if I've been here forever – in a good way). In that time I've realized that I hit the jackpot the day I started at a company that's filled to the top with people who are kind, make me laugh and keep me grateful during a time when it would be easier to just eat my 4th bag of Flamin' Hot Cheetos of the day and give in to binge watch Tiger King on Netflix.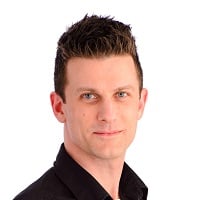 To prove my point, below is an email our Relationship MANager, John Dyck sent to the entire company this week; thank you John for making my first blog easy to write.
A Message from John
" Hi everyone,
I just felt compelled to send an email to everyone regarding what we have as a team and organization here at CoreHealth. I've had the opportunity to hear from friends and family about how other organizations are handling things during the Corona virus. And for the most part, it's been negative. From irrational fear mongering from the top down to drastic measures without hope, I really feel for what a lot of people in the workforce are dealing with.
But at CoreHealth….
I've received Teams messages from almost everyone asking how I'm doing. People care
I've given and had offers of help if needed. From toilet paper needs to food to a desk for my poor working conditions at home
Anne Marie, our CEO, sent a link to everyone with positive news about the outbreak
We have a virtual social gathering for everyone on Fridays
Tyler sent out a funny picture of his kids' desk being his work station and the sales team responded with their own funny pictures
I think we've always known there's something special about working at CoreHealth and it's the people. I know this sounds sappy, and I can already hear some of you groaning, but I wanted to take a moment to remind everyone that what we have is not the norm. Sometimes it takes tragedy to realize that, and I am thankful for each of you. I hope this serves as a bit of an uplifting message for some 😊 "
CoreHealth Technologies Inc. is a leading all-in-one corporate wellness platform trusted by wellness providers to power their health and wellbeing programs for 3+ million employees worldwide. At CoreHealth, we believe that developing the best employee wellness programs is all about giving providers the right code, design and access to best-in-class innovations. With the most customization, integrations and reliability of any software in its class, CoreHealth's powerful platform lets users focus on growing great wellness companies. For more information, visit the CoreHealth website or visit our YouTube Channel.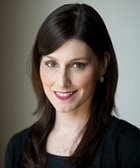 Lindsay Walters is CoreHealth's Vice President of Global Business Development & Marketing. When Lindsay is not creating connections and developing CoreHeath's strategy, you can find her spending time with her two horses.