CoreHealth's Response to COVID-19: NO License Fees for Resiliency Program
Apr 8, 2020
CoreHealth Technologies partners with SelfHelpWorks to bring a program to help your people manage stress and build resiliency during the COVID-19 crisis.
Managing Stress and Building Resilience During a Pandemic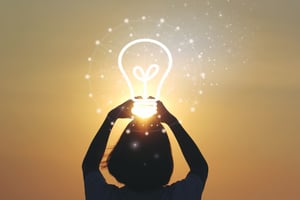 As we all adjust to this new normal of working from home, social distancing from our friends, neighbors, communities, coffee baristas, bartenders, servers… basically anyone you ever had contact with (even tangentially on a regular basis), we at CoreHealth wanted to bring home some help to our clients by offering a COVID-19 relevant version of Self Help Works' highly acclaimed online stress management and resiliency program, LivingEasy, free of license fees through December 31, 2020.
The program provides friendly faces 24/7 to keep participants company while providing step-by-step training to improve resiliency and effectively take control of stressful situations using Cognitive Behavioral Therapy (CBT). The program will also include relevant news and tips to keep participants updated. LivingEasy fits virtually any organization's needs:
Equips participants to handle any type of stressful situation
Suitable for all educational levels
Acessible anytime, anywhere, on any computer, tablet or smartphone
Self-guided video based course, support tools, and notifications
Detailed reporting available
May be used as a stand-alone or integrated with existing portals
CoreHealth Is Here To Help
CoreHealth is staying positive through this and our team has really come together to ensure continuity for businesses that rely on our platform. But we always want to do more, and so have partnered with Self Help Works for this unique offering. We have decreased 80% of the cost for the set up fee to cover the Single Sign on Integration for those that are interested in acting quickly. We feel this CBT based program is so helpful and needed right now, that we'll even defer this discounted setup fee until a later date if you need time to get those funds available and/or authorization. Your portal users need help now, and we want to make sure help is available immediately.
If you're an existing customer, and wish to move forward with this, please contact your Account Mangaer. If you're a prospective new client, please contact sales@corehealth.global. And if you wish to share any words of thanks to the folks at SelfHelpWorks, we're happy to pass those along for you. Together, we will get through this stronger than ever. Although the COVID-19 pandemic is temporary, stress levels are unprecedented.
Please don't hesitate to reach out with any questions.
About SelfHelpWorks
SelfHelpWorks is the leading provider of video-based cognitive interventions for reducing population health risk. Their evidence-based online courses eliminate even the most deeply ingrained unhealthy habits at the lowest cost per successful intervention. SelfHelpWorks has partnered with employers, wellness vendors, health plans and healthcare providers to help people achieve lasting behavior change that lowers chronic disease risk, improves health, and enhances outcomes. All programs are mobile-friendly, video-based, expert-led, and scalable.
CoreHealth Technologies Inc. is a leading all-in-one corporate wellness platform trusted by wellness providers to power their health and wellbeing programs for 3+ million employees worldwide. At CoreHealth, we believe that developing the best employee wellness programs is all about giving providers the right code, design and access to best-in-class innovations. With the most customization, integrations and reliability of any software in its class, CoreHealth's powerful platform lets users focus on growing great wellness companies. For more information, visit the CoreHealth website or visit our YouTube Channel.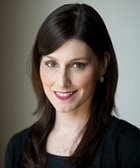 Lindsay Walters is CoreHealth's Vice President of Global Business Development & Marketing. When Lindsay is not creating connections and developing CoreHeath's strategy, you can find her spending time with her two horses.