12 Corporate Wellness Certification Programs To Boost Employee Health
By Your Friends in Health at CoreHealth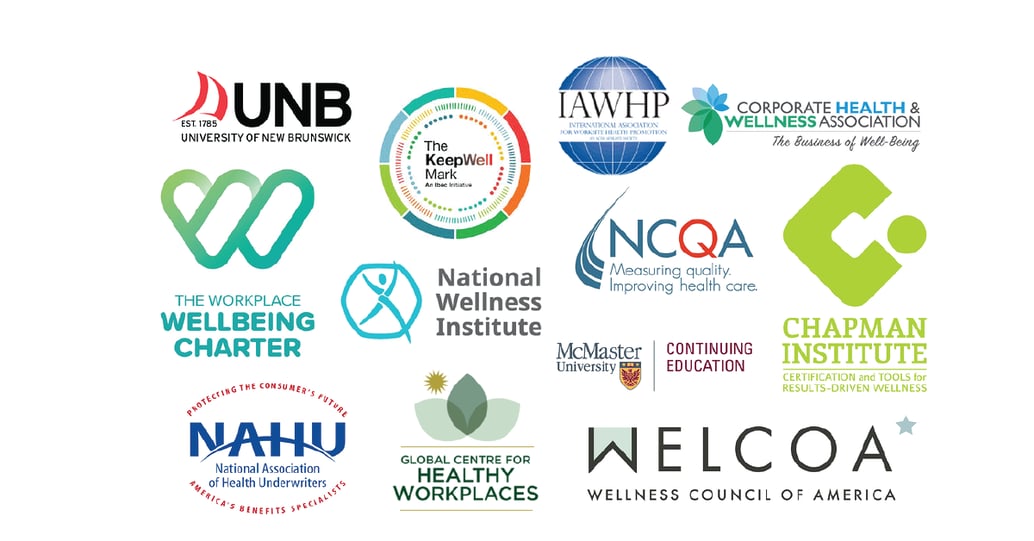 If you are an HR professional or business leader interested in improving employee health, it's helpful to get the proper training to learn effective strategies. Check out these certification options.
What is a Corporate Wellness Certification?
Corporate wellness certification programs are courses that educate HR personnel, business leaders and other worksite wellness managers about the best practices of running a successful wellness program. In a typical certification course, you can expect to learn how to structure wellness programming, how to make sure it has long-term success, improves participants' health and produces ROI.
Do you need a certification to run a wellness program?
No. HR professionals have been running worksite wellness programs for years without any formal training. You can even find helpful corporate wellness resources for free online that will help you to manage a wellness program without wellness credentials. And since there are very few regulations over worksite wellness besides basic health and security laws, there is no legal requirement for getting a certification.
However, having someone on your team who knows how to run a successful program will significantly increase the chances that your wellness initiative will be more effective, improve participants' health and produce ROI for the short and long-term.
There are several alternatives to corporate wellness certifications: one option is to partner with a wellness provider that offers ready-to-go wellness programming. You will work with trained wellness professionals, many of whom have bachelor's degrees or even master's degrees in health promotion. These kinds of advanced degrees in wellness involve 4-6 years of training and are the ideal educational background for running a high-quality, successful, and long-term corporate wellness program.
Since it's often unrealistic for a company to hire a full-time wellness professional with an advanced degree in wellness, many companies decide between two approaches:
either train a current staff member (usually in HR) with one of the certification programs listed below OR
partner with a worksite wellness company to gain access to a wellness professional with an advanced degree in wellness, years of relevant experience, and the tools to power a high quality program. Working with a wellness company is more affordable than you might think, even for a small business. Here are a few resources to find experienced wellness providers: Shortlister, HR.com's Buyers Guide and search

Employee Wellness

, Snacknation or view the leading wellness providers we work with - contact us and we'll refer you to a provider that is a perfect fit!
What are some examples of a wellness certification, and how do they differ?
CoreHealth has compiled the following list of wellness certification programs. Programs vary in several ways: some are designed for professionals who already oversee worksite wellness programs, while others are geared for people who are starting from scratch. Some training is offered on-site, others are offered online, and many use a mix of both online and in-person training. They can range from a couple of days to several weeks in length and cost anywhere from several hundred dollars to over $2,000 depending on the depth and duration of training.
Certification Programs
The following programs are listed in alphabetical order:
The Corporate Health & Wellness Association offers a digital course for anyone interested in wellness, and especially corporate well-being professionals. Engage your employees with strategies to boost productivity, drive down costs, and foster an ideal corporate culture. Learn directly from the executors at the most recognized companies in the world and find out what works and what doesn't. Become a Corporate Wellness Specialist.
The Global Centre for Healthy Workplaces offers these two certification options:
Individuals: GCHW offers a set of Healthy Workplace Online training courses for worksite health professionals, human resource managers, vendors and students on multiple topics related to successful implementation and evaluation of worksite health programs. The asynchronous (completed at your own pace) training modules are exclusively delivered online and provide you with a Certificate of Competency - GCHW upon successful completion.
Organizations: GCHW also grants Global Healthy Workplace Certification

by assessing an organization's commitment to providing employees with comprehensive support in health and well-being across a broad range of factors including health and safety, mental well-being, commitment from top leadership and ability of employees to influence program design.
IBEC helps companies in Ireland prioritize and promote the well-being of their employees through their workplace well-being accreditation The KeepWell Mark™ and regular updates, guidance and member events on nurturing a diverse, inclusive and healthy workforce.
The International Association for Worksite Health Promotion Online Certificate Course provides a road map for designing successful evidence-based health promotion programs in the workplace. This online course contains principles of best practice for scalable and sustainable worksite programs. Explore the principles of leadership and strategy, operations, evaluation, and integration.
McMaster University offers online-only certification which involves completing three courses to earn a Workplace Wellness Management certificate of completion.
National Association of Health Underwriters offers online-only training on the subjects of communicating the need for wellness and prevention, demonstrating the effectiveness of wellness and case studies, the business case for wellness, and guidance on implementation, compliance and legal issues, creating incentives for participation, and measuring return on investment.
National Wellness Institute offers two online certification courses: one for professionals who are currently overseeing worksite wellness programming, and one for graduates of accredited health and/or wellness programs, including nurses, social workers, health coaches, health promotion coordinators, and educators.
NCQA Wellness and Health Promotion Accreditation/Certification focuses on services most desired by employers and health plans as well as expected by consumers. It provides a framework for organizations to implement industry best practices and apply evidence-based methods proven to support health and improve outcomes. The standards help health and wellness organizations identify gaps for improvement and align their services with those desired by potential contracting organizations.

The Chapman Institute
The Chapman Institute's certification program, called the WellCert, draws from best-practice solutions and proven research to provide wellness staff, benefit managers, brokers, HR staff and others with the skills they need to plan, implement, manage and measure employee wellness programs that deliver results. Designed by founder Larry S. Chapman MPH, WellCert synthesizes 40+ years of experience with over 1,000 organizations. WellCert offers four levels of professional certification:
WellCert offers four levels of professional certification: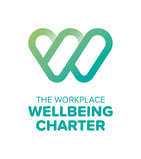 The Workplace Wellbeing Charter (England only)
The Workplace Wellbeing Charter offers a range of training programmes expertly designed to increase awareness, improve health and increase productivity. They're available as part of the Workplace Wellbeing Charter, or offered as individual, standalone training packages.
University of New Brunswick
The University of New Brunswick offers online health, safety, and wellness courses to provide managers, supervisors, and employees with tools to manage stress and mental health issues, both personally and professionally, and to achieve optimal workplace wellness. Learn how to provide a supportive environment encouraging employees to seek help, gain the skills to identify and support employees at risk, get expert advice on how to implement strategies that reduce absenteeism and turnover rates, understand how to improve employee satisfaction and increase productivity, gain insight into achieving optimum workplace wellness, and practical advice on how to gain buy-in from senior management for wellness initiatives.
Welcoa helps you master the skills needed to design and deliver successful employee wellness initiatives. You will be introduced to WELCOA's 7 Benchmarks, our foundation for building and sustaining worksite wellness programs. Throughout this certification, you will gain a deeper understanding of how to successfully start and grow your wellness initiatives, increase employee engagement, and effectively communicate your wellness value story.
Other Great Resources for Professional Development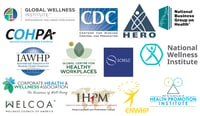 These certifications might be a great fit and boost your wellness programming. However, they are not required to run a successful wellness program. You can find high-quality information about running effective worksite wellness programs available for free online, including the Top 14 websites for workplace wellness professionals.
The WellSteps blog also offers additional information about Personal Training and Health Coaching Certifications.
Need Help with Wellness Programs or Technology?
If you're an employer interested in partnering with experienced and knowledgeable worksite wellness professionals to help you implement effective worksite wellness programs, please contact CoreHealth.
If you're a wellness provider looking for a new total well-being technology partner eager to help you grow your business with lead referrals and a flexible, white-labeled, all-in-one workplace wellness platform to power your programs, contact CoreHealth.
About CoreHealth Technologies
CoreHealth Technologies Inc. is a total well-being technology company trusted by global providers to power their health and wellness programs. Our wellness portals help maximize health, engagement and productivity for 3+ million employees worldwide. We believe people are the driving force of organizations and supporting them to make behavior changes to improve employee health is in everyone's best interest. With the most flexibility, customizations and integrations of any software in its class, CoreHealth's all-in-one wellness platform helps grow great wellness companies. Simple to sophisticated, based on you. For more information, visit the CoreHealth website or YouTube Channel.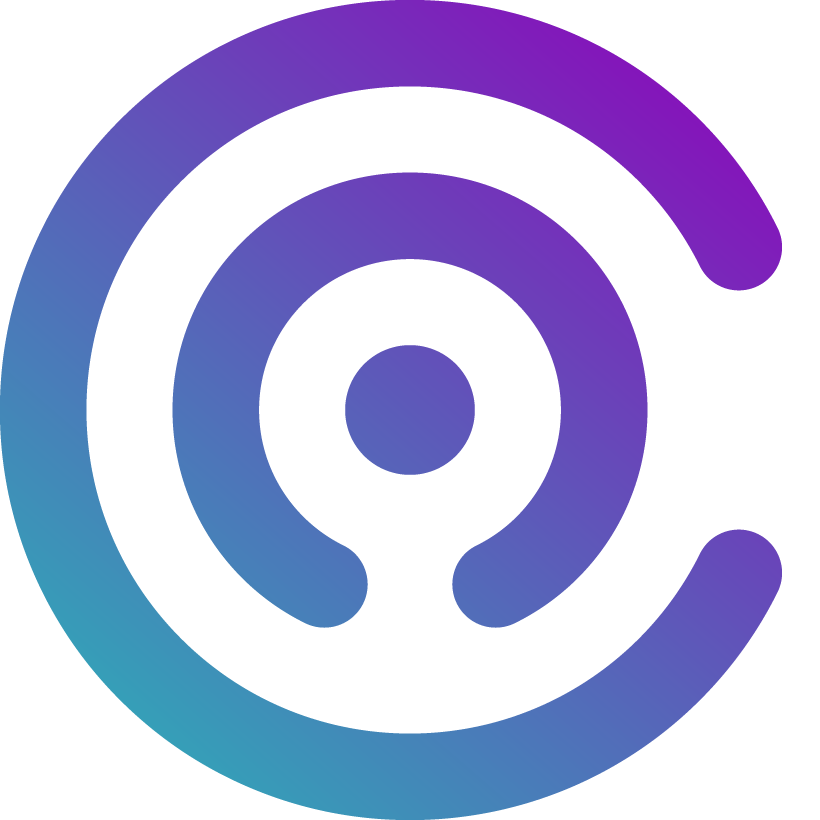 About The Author
Your Friends in Health at CoreHealth
CoreHealth by Carebook's Health and Wellness Team works hard to bring our readers informative and research validate health and well-being blog articles and resources that support your workplace wellness culture and wellness technology purchase decision.