Telehealth's Benefits for Employers and Employees
By Your Friends in Health at CoreHealth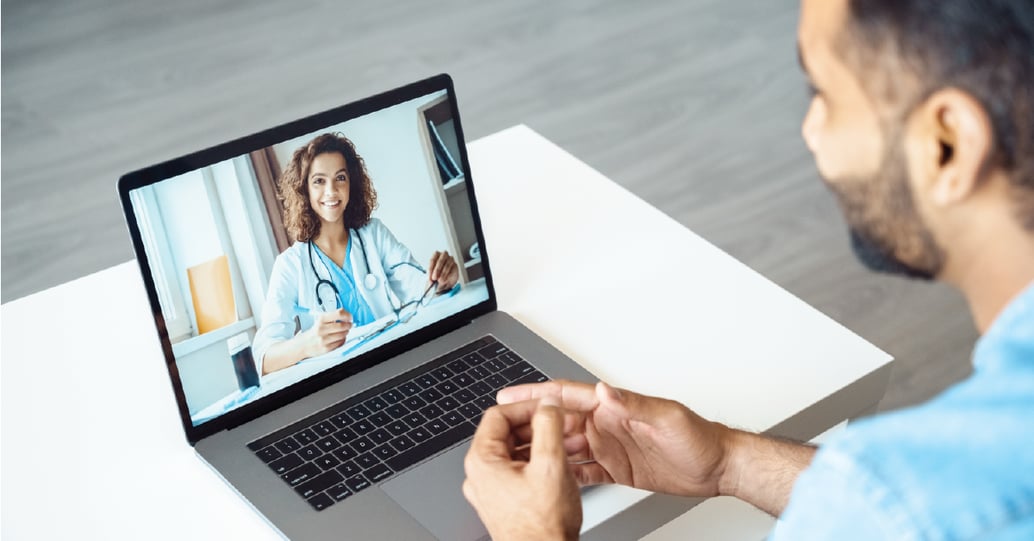 While the coronavirus pandemic has undoubtedly caused global chaos, it has also presented new and surprising opportunities for positive change. COVID-19 has put telehealth on the map.
As millions of employees have been forced to work from home, employers must suddenly consider a slew of new challenges. As well as ensuring teams have a good internet connection and access to all the tools they need, it's become increasingly apparent that physical, mental, and financial health must also be carefully managed.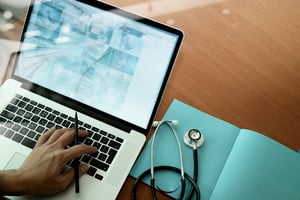 This is where telehealth has begun to shine: it has helped remote employees better manage their overall health while making it easier for employers to ensure the well-being of their staff.
The dangers of COVID-19 will eventually subside, but the pandemic will forever change the face of healthcare. Let's look at some of the unique benefits telehealth offers both employers and employees.
What is Telehealth?
In a nutshell, telehealth is remote, digital healthcare. This can include communicating with a doctor for diagnosis or followups via videoconferencing, emails, and apps, accessed over computers, tablets, or mobile.
From 2014 to 2018 we saw a 50% increase in the usage of telehealth services, thanks to faster internet connections and better technology. The urgency of the pandemic has only added to this growth.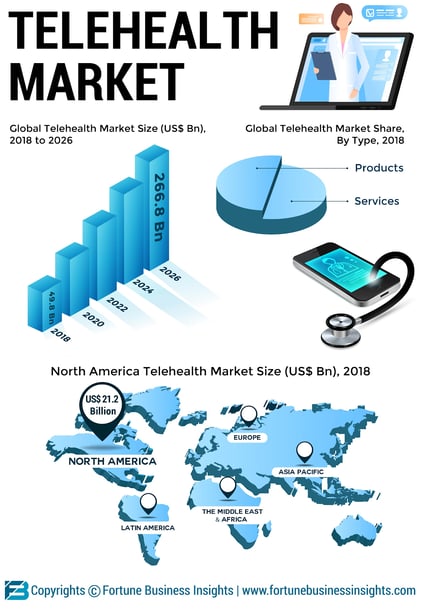 3 Telehealth Benefits for Employees
Convenience
Taking time out of the day to visit a healthcare provider is time-consuming. Clinics are often only open during working hours—so for many people that means making arrangements to take time off work. If they can find an appointment that's not during 9-5 hours, they may then need to arrange childcare. Then there's the time it takes to travel there and back.
With telehealth, employees can speak to a professional from the comfort of their own home (or office). No traveling stress, no hassle in finding a slot that fits to your schedule, and no waiting room infection risk.
Better Access to a Wider Range of Services
Even in big cities, you're limited to a small pool of healthcare professionals. In rural or remote areas, the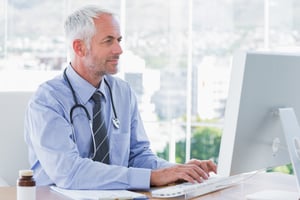 options are even fewer—if there are any at all.
With telehealth, everything is done virtually. This means you're no longer limited to providers in your immediate area.
Peace of Mind
Speaking of shorter wait times—we're all guilty of turning to WebMD to search symptoms, only to fear the worst possible outcome.
The wait between presenting symptoms and a visit to the doctor can be agonizing—especially when you struggle to find a suitable appointment, or your child is involved. With telehealth, wait times are minimal. In some cases, you can just take a photo of your child's allergic reaction, send it off, and be chatting to a professional within minutes.
3 Benefits for Employers
It's not just the employees who benefit from telehealth. There are also major benefits for employers:
Convenience
We've mentioned convenience from the employees' side—but this is a big bonus for employers too. Most telehealth services are managed via a central hub, which means the employee can easily organize the appointment themselves for a time that works best for employers.
Employers won't need to worry about the administration that comes from reorganizing the schedule.
Cost
The Centers for Disease Control and Prevention (CDC) reports that 'productivity losses linked to absenteeism cost employers $225.8 billion USD annually in the United States, or $1,685 USD per employee.'
With telehealth, healthcare costs are significantly reduced. There's less downtime due to absenteeism, higher productivity due to healthier workers, and less presenteeism (when an employee comes to work despite being sick). Writing for Raconteur, freelance journalist Karen Higginbottom notes that the cost of presenteeism can be ten times greater than the cost of absenteeism.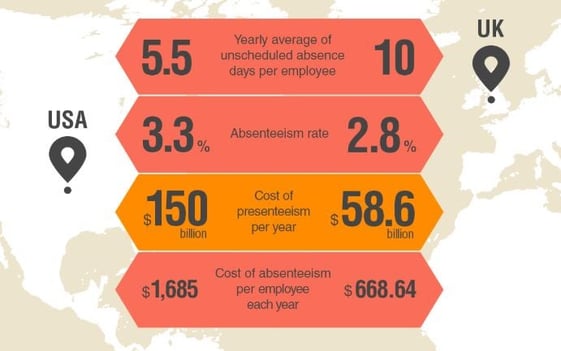 Keeping Employees Happy, Healthy, and Productive
Our understanding of health in all its various forms has evolved exponentially. Now, businesses know the importance of physical fitness, as well as mental health and financial well-being, and how these, in turn, impact productivity and motivation.
To Summarize:
Telehealth offers a range of benefits for employees and employers, including:
Round-the-clock, on-demand access to qualified physicians and nurses

Medical consultations that happen when they're needed

A smoother booking and access process

A choice of communication methods, including chat and video

A more streamlined workflow due to lower admin demands that come from arranging time off work, childcare, and days off

Employees that feel better looked after and supported

Lower levels of absenteeism and presenteeism

Higher motivation due to lower stress and better overall health: According to:

The American College of Occupational and Environmental Medicine

, a healthier workforce can

boost productivity

.

A healthier bottom line. In fact, the

Health Affairs Organization

cited that for every dollar spent on wellness programs, absenteeism costs fall by about $2.73.
With CoreHealth, your organization can enjoy all of the above with our secure video capabilities.
Prioritizing employee health will become the new standard in the coming years. Companies that act fast to embrace telehealth will have a competitive advantage in the post-COVID-19 business world.
If you want to be a leader and invest in your employees' health, start today by contacting us.
About CoreHealth Technologies
CoreHealth Technologies Inc. is a total well-being technology company trusted by global providers to power their health and wellness programs. Our wellness portals help maximize health, engagement and productivity for 3+ million employees worldwide. We believe people are the driving force of organizations and supporting them to make behavior changes to improve employee health is in everyone's best interest. With the most flexibility, customizations and integrations of any software in its class, CoreHealth's all-in-one wellness platform helps grow great wellness companies. Simple to sophisticated, based on you. For more information, visit the CoreHealth website or YouTube Channel.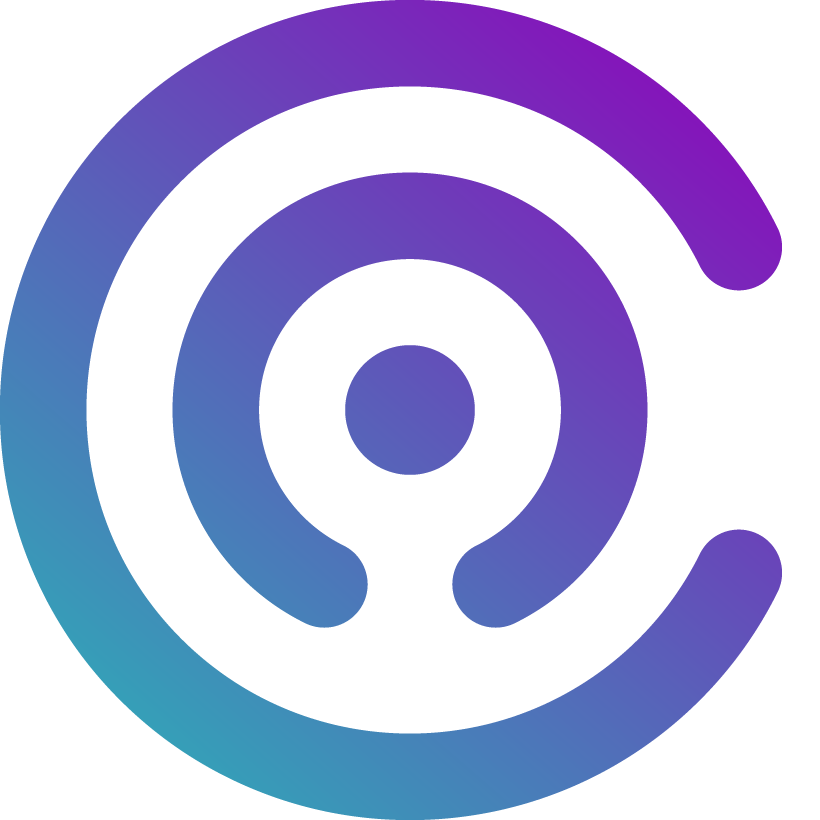 About The Author
Your Friends in Health at CoreHealth
CoreHealth by Carebook's Health and Wellness Team works hard to bring our readers informative and research validate health and well-being blog articles and resources that support your workplace wellness culture and wellness technology purchase decision.