Giving Back Feels Good - Happy Holidays from CoreHealth
Dec 20, 2019
As we count down the last days of 2019 and look forward to 2020 and a new decade, CoreHealth reflects on the fun we had giving back this holiday season and three things we are grateful for.
We are a small(ish) but mighty team that come together to give back to the community where our headquarters is located: Kelowna, British Columbia, Canada. If you aren't familiar with this region, we are known for beautiful vineyards, lakes, golf, hot weather in the summer and amazing snow conditions in nearby mountains (Big White, Silver Star, Apex and more!). Watch this video to learn about Kelowna.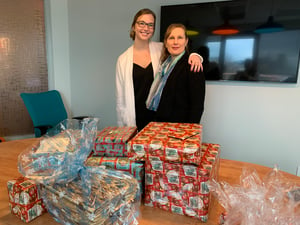 Giving Back
This year we partnered with the Kelowna & District S.H.A.R.E. Society to "Adopt a Family" for Christmas. Our team pitched in some cash and my colleague Maddy Campbell and I had fun shopping and wrapping for a local single mom and her 11-year old daughter.
We hope other organizations have done the same. Even small efforts make a BIG difference to those in need.
Feeling Grateful
During this stressful time of year, it's easy to get caught up with the chaos of the season but taking time to reflect is something I personally like to do.
On behalf of the CoreHealth team, here are 3 things (of many!) we are so grateful for:
1. A Team That Cares
I feel proud to work with a team of professional and dedicated folks that sincerely care about our customers and community. CoreHealth works with so many amazing wellness service providers whose mandate is to help improve the health and total well-being of employees everywhere. If our team didn't come together to support these providers, our customers wouldn't be successful at doing what they do best - improving workplace health. Which, in my mind, is in the best interest of every organization and community out there.
2. Customers That Make a Difference
It's pretty cool working in an industry that truly cares if people are healthy and well. Our wellness provider customers support employers in varying industries with unique well-being needs and challenges they are looking to overcome. It's not easy tailoring and delivering wellness programs that influence positive behavior change but we are grateful that our wellness technology helps them deliver. By helping wellness providers grow and succeed means their efforts to improve people's health also grows.
Quite simply: we help wellness providers help employers improve employee total well-being. It's a win-win-win. It's a great industry to be a part of. Thank you to all our supportive and loyal customers.
3. Supportive Community
Let's face it, life can be hard. But, it is easier with the support of a great community. CoreHealth is fortunate to live in a beautiful city with caring citizens and business network. As a technology company, we work alongside other amazing tech companies.
Beyond our local tech community, our team is also involved with the Rotary, Community Cleanups, youth mental health, The Salvation Army, Home Instead Senior Care, Food Bank and so many more worthy organizations. We hope your organization is active in your community too!
Office Holiday Fun
Our Kelowna staff had some fun unwrapping a prize with oven mitts (to make it nice and challenging!). Thanks to our colleague Shiloh for coming up with this idea! We each donated an item for the local food bank to participate. Check out these fun pics!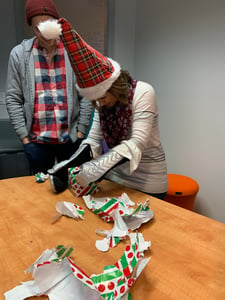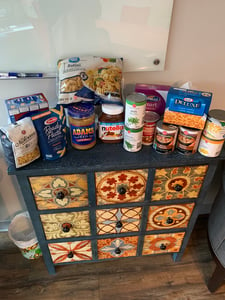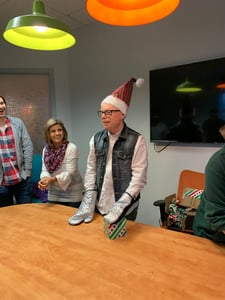 From our family to yours, CoreHealth wishes you all a very Merry Christmas and a Happy New Year!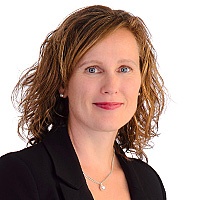 Cindy Danielson is CoreHealth's Marketing Maverick and team leader with a passion for connecting people and technology. In addition to marketing, she has experience as a Benefits Brokers, HR Professional and Project Manager. She loves sales and marketing process while leveraging systems such as Salesforce, Microsoft Dynamics CRM and HubSpot.