CoreHealth Employees Give to Local Charities for Christmas 2018
Dec 13, 2018
CoreHealth is all about health and wellness and we believe giving is an important part of overall well-being. This year we donate to families via Kelowna Salvation Army and local seniors.
It is part of our core values to make life better and that includes giving back to the community and helping those less fortunate. The holiday season of 2018 was no different.
We may be a small(er) team than many organizations out there but we are passionate and committed to our customers and those in our community.
This year, we give to two Kelowna charities:
Kelowna Salvation Army - their presence in our community and good will to all is invaluable to all of the residents that live in our beautiful City of Kelowna, British Columbia. We are grateful for all they do throughout the year and over the Christmas holidays including their Kettle Bell Campaign, Tiny Tim Breakfast, Santa Shuffle and Fill the Van for Sally Ann initiatives.
Home Instead Senior Care Kelowna and Penticton - during the holidays it's natural to think of young children and families; however, seniors can be overlooked. Oftentimes, they are living on fixed

budgets and some have little or no family nearby so the holidays can be especially lonely. Home Instead collaborated with the local

London Drugs

to collect and distribute gifts and donations to seniors in the community.
Giving Part of CoreHealth Values
Corporate and employee giving falls under two CoreHealth Values: Positive Change and Innovation - making life better. We love to get involved in our community and hope you do too.
From our family to yours:
We Wish You a Very
Merry Christmas and Happy Holidays
We hope you have a happy and healthy new year!
Note: Many CoreHealth staff were not included in our photo as they were attending meetings or they work remote.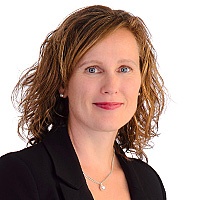 Cindy Danielson is CoreHealth's Marketing Maverick and team leader with a passion for connecting people and technology. In addition to marketing, she has experience as a Benefits Brokers, HR Professional and Project Manager. She loves sales and marketing process while leveraging systems such as Salesforce, Microsoft Dynamics CRM and HubSpot.