3 Reasons CoreHealth is Headquartered in Kelowna, British Columbia
Apr 18, 2017
A video produced by Tourism Kelowna has been making the rounds online lately and it got us thinking how lucky we are to be headquartered in Kelowna. Check out our 3 reasons for being here.
First of all, if you haven't seen the video already, watch it now. It's worth 1:46 minutes of your time.
For the most part, us western Canadian folk usually fly under the radar on a global level but every now and again we like to toot our own horn and showcase our beautiful city. Unless you live in Canada, most people don't even know where Kelowna is!
We'd like to share the reasons why CoreHealth is located in beautiful Kelowna, British Columbia.
1. The Okanagan Valley - The Picture of Health and Wellness
Kelowna is one of the few places in North America where you can hit the ski slopes in the morning and be back in town playing a round of golf in the afternoon. We are very fortunate to enjoy the benefits of living in a valley that provides an abundance of outdoor opportunities to stay fit.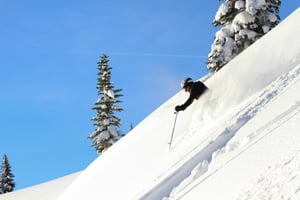 Maintaining health and wellness is one of CoreHealth's main company values and Kelowna offers a fabulous outdoor playground where people can enjoy being physically active all year.

We're able to take a break from hot summers by swimming or kayaking on Okanagan Lake or explore the surrounding valley by foot or mountain bike and be awarded with stunning valley views.

In the wintertime, we can take our pick of multiple ski hills including Big White Ski Resort just 45 minutes outside Kelowna, Silver Star Mountain Resort just 55 minutes outside of Kelowna near Vernon, Apex just 65 minutes from Kelowna near Penticton and Sun Peaks Resort just 2 1/2 hours from Kelowna near Kamloops - only hours away from each other. Whether you're a ski bum, a golf junkie or water sports enthusiast, you name it, the Okanagan Valley has it.
2. Kelownafornia is a Hotbed for Tech Entrepreneurs
The Okanagan technology sector has been growing at full speed over the past few years. According to our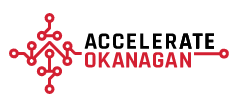 region's business acceleration program Accelerate Okanagan, the technology sector currently drives $1 billion in annual economic impact. Combine this with civic commitment, an inspired community and a region of significant natural resources and educational facilities makes it the fastest growing sector in the region.
Kelowna has been referred to as the Silicon Vineyard
There is presently about 600 technology companies employing about 6,500 people with over half of the companies no older than five years. Impressively, the BC technology sector employs more people than other major industries such as mining, oil, gas and forestry – combined!

CoreHealth could not be better situated to be headquartered in a location so rich in resources, innovation and community.
3. Rich in Resources
This region has excellence resources that fuel the local economy including:
...to name a few!
As a woman-owned and run tech company the "west is best" philosophy holds true for CoreHealth. The established professional tech network and supportive environment has further empowered CoreHealth to grow into the successful company it is today.
Our founder and CEO, Anne Marie Kirby has been recognized as a leading female entrepreneur by national awards panels. Anne Marie has been at the forefront of health and wellness innovation – leading our team in Kelowna in developing a sophisticated corporate wellness platform that empowers wellness innovators of tomorrow.
Also check out the great things CoreHealth does in our community to give back. It takes just 30 minutes for employees to make a difference in the community.
Learn More About CoreHealth
About CoreHealth Technologies
CoreHealth Technologies Inc. is a leading all-in-one corporate wellness platform trusted by wellness providers to power their health and wellbeing programs for 3+ million employees worldwide. At CoreHealth, we believe that developing the best employee wellness programs is all about giving providers the right code, design and access to best-in-class innovations. With the most customization, integrations and reliability of any software in its class, CoreHealth's powerful platform lets users focus on growing great wellness companies. For more information, visit the CoreHealth website or visit our YouTube Channel.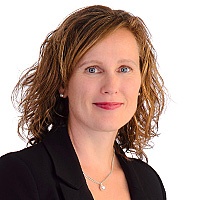 Cindy Danielson is CoreHealth's Marketing Maverick and team leader with a passion for connecting people and technology. In addition to marketing, she has experience as a Benefits Brokers, HR Professional and Project Manager. She loves sales and marketing process while leveraging systems such as Salesforce, Microsoft Dynamics CRM and HubSpot.