Youth Mental Health - SOS Safety Magazine Is Here to Help
Jan 10, 2019
SOS Safety Magazine is a great resource for today's youth to help them deal with abuse, bullying, addiction, health, internet safety, peer pressure, relationships, suicide and more! CoreHealth proudly supports SOS.
It's a tough time for youth these days. They are faced with challenges and struggles that people from my generation (pre-social media) never had to deal with. I don't envy my own kids ages 14 and 11 that need to navigate through their lives not fully mature or equipped to deal with topics that most adults have difficulties working through. What's a kid to do?
As a parent, it's challenging to provide the necessary support to your kids when half the time, you don't
really know "what's truly going on in their brains." Also, depending on personality, some kids are more forthcoming about their struggles and others keep to themselves. So what's a parent do do?
SOS Safety Magazine is here to help!
Honestly, I had never heard of this publication until a couple of years ago when they contacted CoreHealth and asked us to sponsor. I did some research and learned about their great insight, content and resources to help youth navigate life - it was a no-brainer... sign us up!
Why SOS?
SOS Safety Magazine helps start tough conversations when others won't and create content that gives people the language they need to stay safe and keep the conversations going.
As a marketer and corporate sponsor, we wanted to take an opportunity to help spread the word about this great resource.
Whether we're talking to kids directly about their problems or addressing concerns on how to connect with children about a difficult subject – SOS magazine creates a place for families to come together and grow stronger through education and understanding.
Did you know?
SOS Safety magazine has successfully:
Distributed over 1 million magazines free of charge to schools across Canada.
Given $50,000 worth of scholarships to students nationwide seeking to further their education.
Engaged hundreds of thousands of students with in-school safety presentations.
Connected kids, parents, educators – and both community and family members alike – with thousands of social organizations in their communities.
And, most recently, built an online platform that reaches over 1 million Canadians per year.
SOS $5000 Scholarship: Yearly Bursary
The SOS Safety Scholarship is a yearly $5000 CAD bursary created to motivate youth across Canada to get involved in building safer communities.
To qualify, students must creatively prepare and upload an essay, action plan, or resource guide that outlines prevention of the social issues covered in the magazine.
Inspiring Winners Tell Their Stories
Check out some great videos of previous scholarship winners including:
2017 Emily Godfrey from Qualicum Beach, BC shares her experience wearing a hearing aid and how her peers bullied her for wearing one and what she did to overcome and thrive and grow into a beautiful, inspiring young woman.
2014 Evan Ubene from Tecumseh, Ontario shares his perspective on the impact of media, busy schedules and lifestyles, disconnected relationships while living in a 'connected' world and his solutions.
Calling All Youth To Share their Story
If you know a youth that has an inspiring story to tell, tell them about the SOS scholarship and encourage them to apply.
Thanks SOS Magazine for the great work you are doing. We are proud to support you and the youth you help.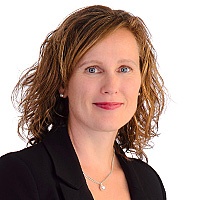 Cindy Danielson is CoreHealth's Marketing Maverick and team leader with a passion for connecting people and technology. In addition to marketing, she has experience as a Benefits Brokers, HR Professional and Project Manager. She loves sales and marketing process while leveraging systems such as Salesforce, Microsoft Dynamics CRM and HubSpot.