EASNA – Think EAP: Risk, Disability, and Safety at Work
May 2, 2017
Are you looking to get together with a diverse group of employee assistance program providers and experts? The upcoming EASNA conference in Atlanta represents the interests of the EAP industry by bringing together professional industry representatives and experts to guide and promote best practices within the employee assistance industry.
LEARN THE LATEST ON RISK, DISABILITY AND WORK SAFETY
EASNA is dedicated to improving workplace behavioral health through research and the exchange of information and what better way to exchange information than at the EASNA Annual 29th Institute conference held in Atlanta next week from May 10th – 12th.
COREHEALTH HELPS EAP PROVIDERS
The event will bring together employer representatives, industry-leading EAP providers and other experts. Also in attendance, will be Craig Blumenthal, our wellness technology guru. Craig has extensive experience working with EAP providers to use technology to better deliver their wellness programs. Currently, CoreHealth works with EAP providers Homewood Health and Lifeworks (formerly Ceridian Lifeworks) to successfully deliver behavioral health and employee and family assistance programs.
Craig will be attending the conference to discover and learn about what is new in the EAP world so that CoreHealth can continue to provide the best in class wellness technology. If you are an EAP industry expert, mental health professional, employer representative or just want to find out more about our wellness platform please visit our website or get in touch with Craig!
ABOUT COREHEALTH TECHNOLOGIES
CoreHealth Technologies Inc. is the leading corporate wellness platform trusted by more than 1000 organizations, ranging from medium-sized businesses to Fortune 500 enterprises. At CoreHealth, we believe that developing the best employee wellness programs is all about giving wellness companies the right code, design and access to the latest innovations. With the most customization, integrations and reliability of any software in its class, CoreHealth's powerful platform lets users focus on growing great companies. For more information, explore the CoreHealth website.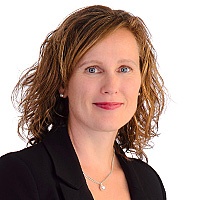 Cindy Danielson is CoreHealth's Marketing Maverick and team leader with a passion for connecting people and technology. In addition to marketing, she has experience as a Benefits Brokers, HR Professional and Project Manager. She loves sales and marketing process while leveraging systems such as Salesforce, Microsoft Dynamics CRM and HubSpot.